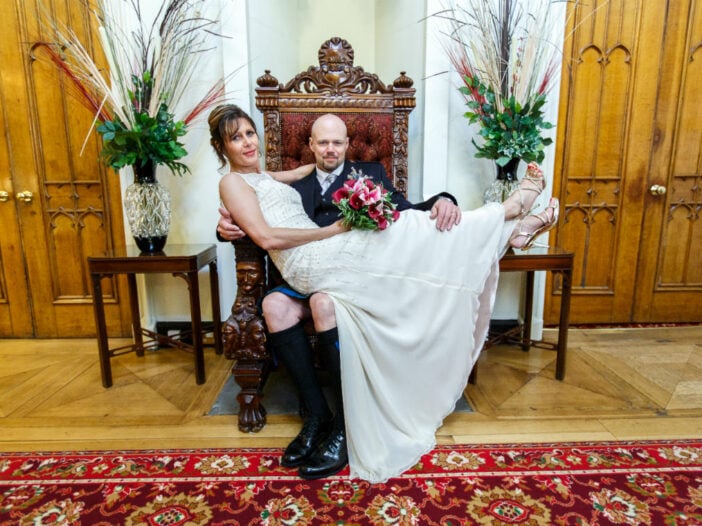 We had the privilege of being the wedding photographer at Dalhousie Castle for another great wedding at this historic wedding venue in Midlothian, Scotland. This was our second time as the wedding photographer at Dalhousie Castle in three weeks, having also covered Helen and Bram's wedding day at this fantastic wedding venue.
Dalhousie Castle dates from the 13th century and is a beautiful setting for a wedding. The castle is set on its own grounds, and boasts a private chapel where you can have your wedding rings delivered by an owl!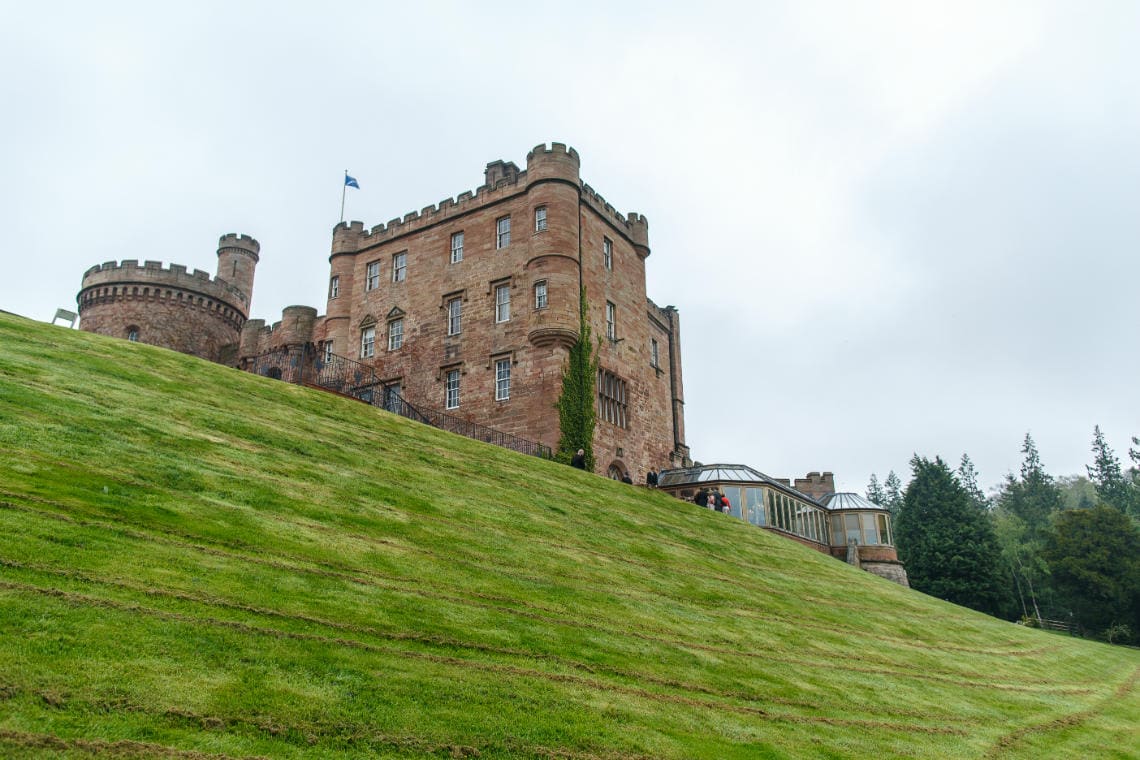 Our day started with coverage of the preparations. Jen and Terry had travelled from Thunder Bay in Canada to be married at Dalhousie Castle. We love when people come from abroad to be married in Scotland, it's fantastic to see and a genuine privilege to be part of such an occasion. As Jen and Terry were both getting ready at Dalhousie Castle, we were able to cover both of their preparations in the hours before the ceremony. This is great as it means the newlyweds will have a good selection of photos to begin their wedding album.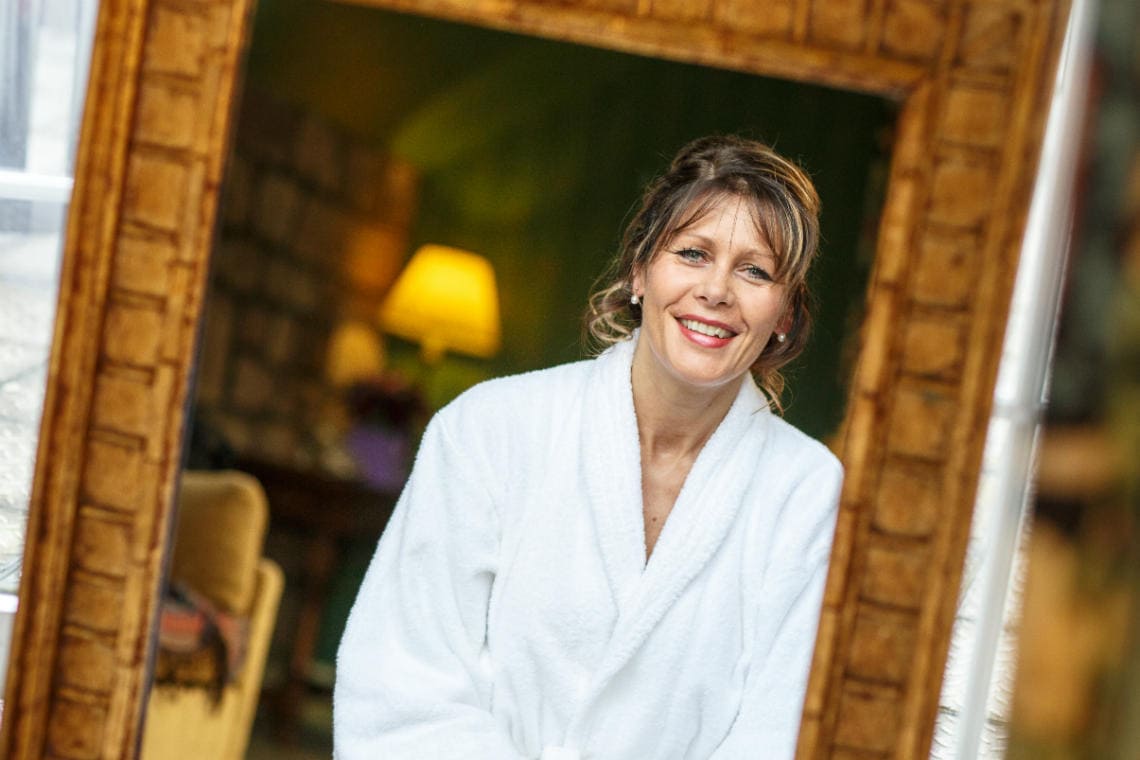 The wedding rings were to be delivered via Dalhousie's owl and a 'practise run' was tried outside on the patio. We got a few nice action pictures of the delivery, but we had to be quick as the owl is one fast-moving bird!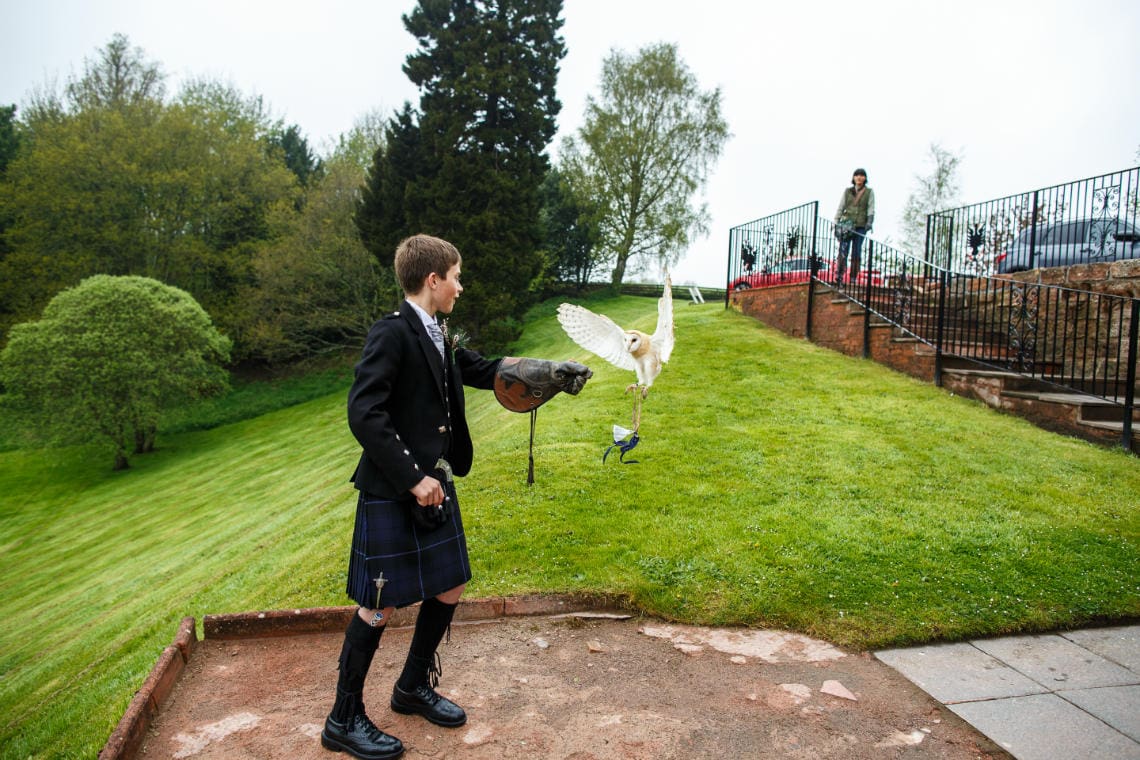 Jen was escorted by the piper into the chapel for the wedding processional. Terry is a relaxed kind of guy, but when we stood at the front of the chapel as Jen was coming down the stairs, we saw Terry's eyes glazing over with emotion and just had to capture that moment. The wedding ceremony was lovely, with three readings by family and friends and just a friendly happy atmosphere.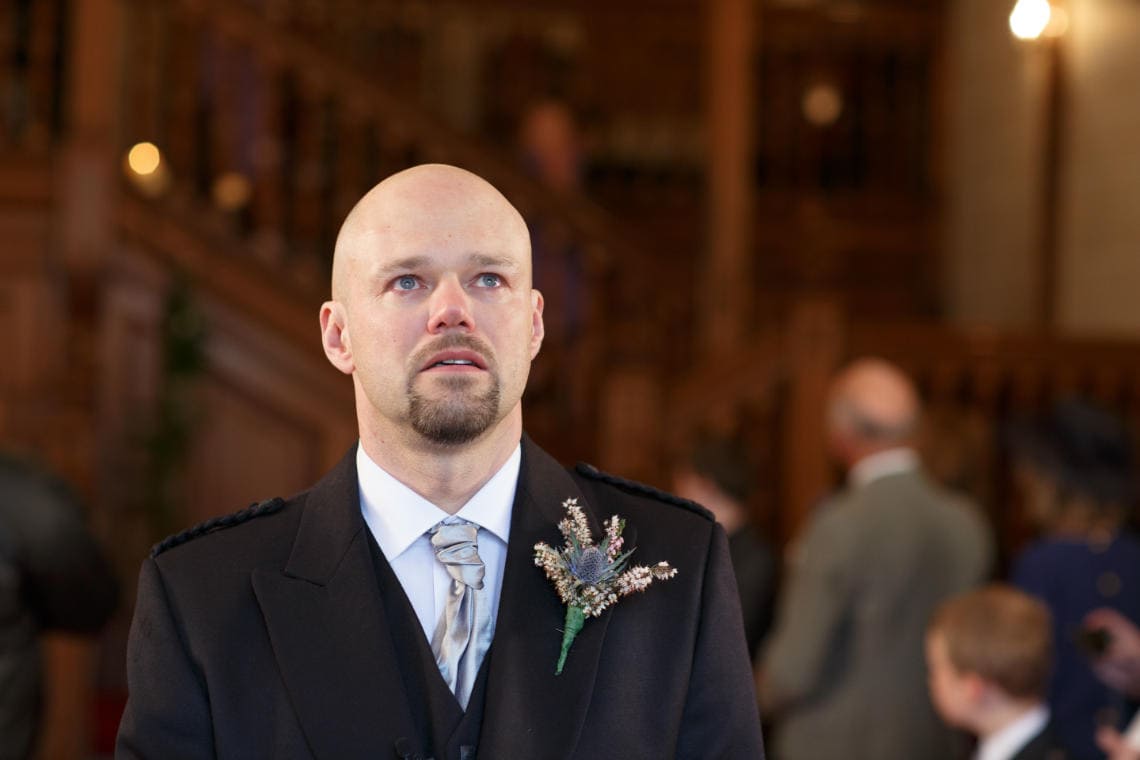 After the marriage ceremony, there was time for everyone to congratulate the newlyweds and enjoy a celebratory glass of champagne outside. The weather was warm and dry, so we headed out onto the patio to shoot a selection of group photos. Leaving the guests to enjoy their canapés and drinks, Jen, Terry and Jonathon went for a walk around the beautiful grounds of Dalhousie Castle to shoot a few romantic and candid photos of the newlyweds. There are so many beautiful photo locations within the grounds, you could literally spend a couple of hours shooting newly-wed photos and not run short of ideas.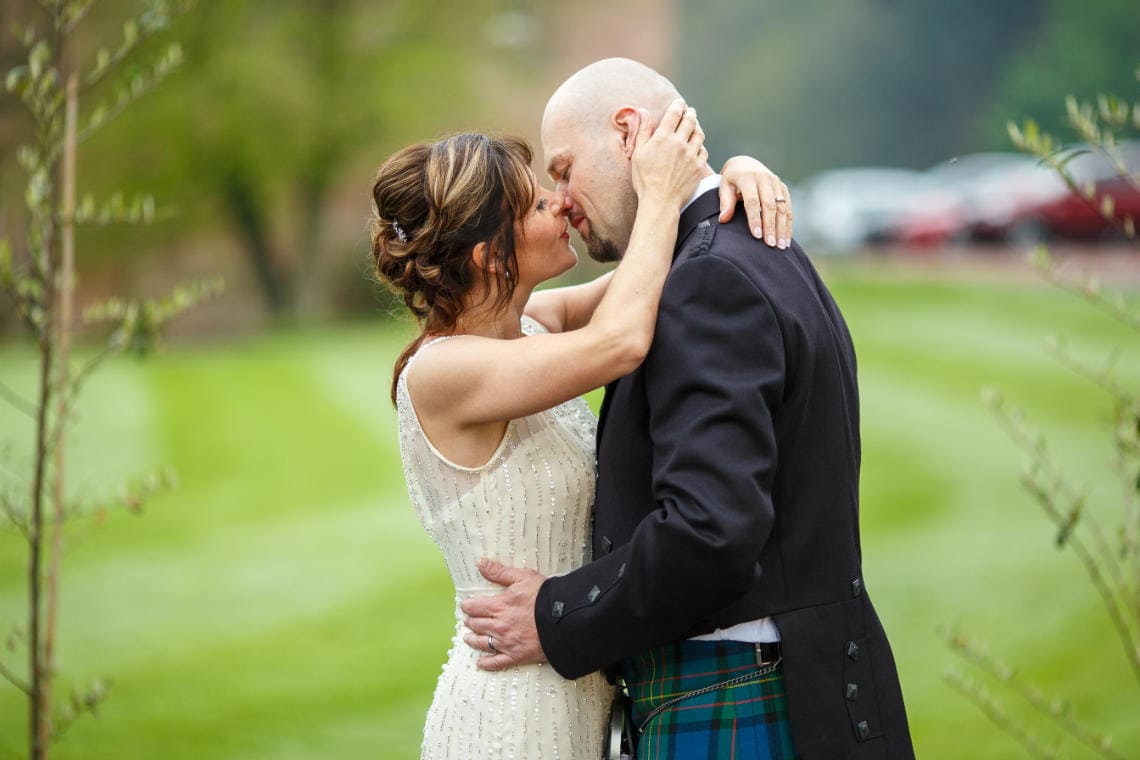 The newlyweds were then led by the piper into the Ramsay Room and cut their wedding cake with the Piper's 'dirk' (knife). This was followed by speeches and gift presentations. All good fun and always perfect for capturing lots of different expressions on people's faces.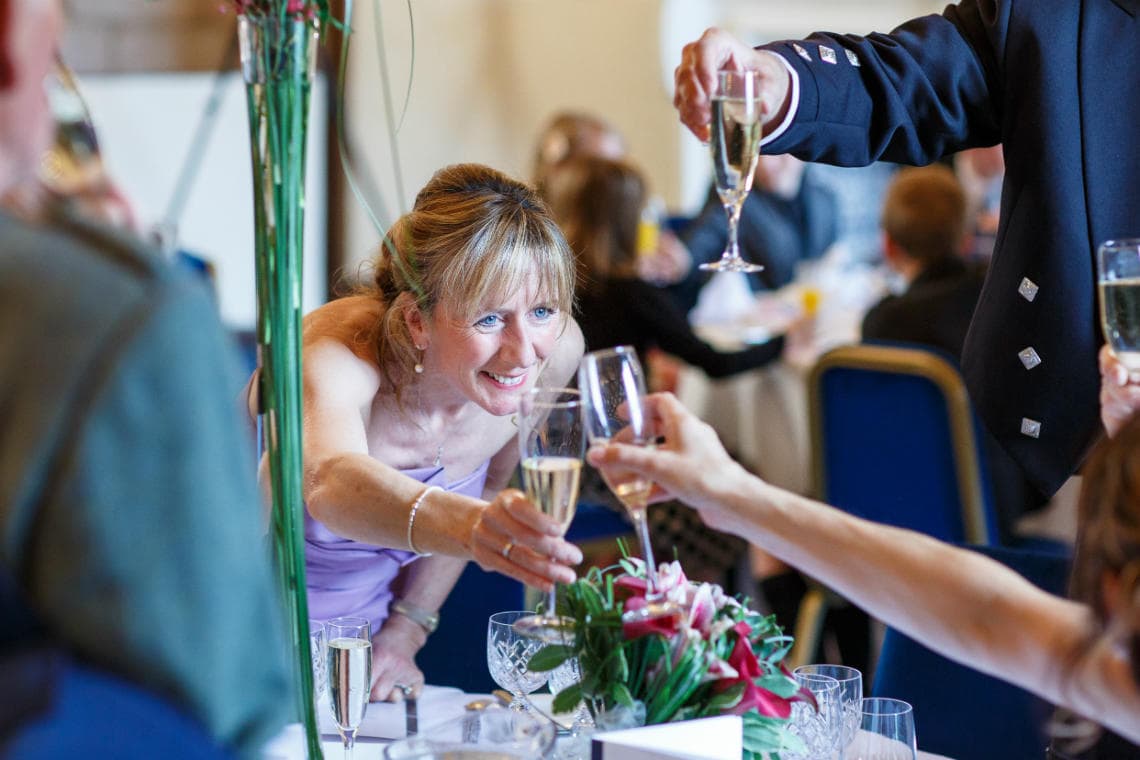 The evening ended with me shooting photos of the first few dances. The evening entertainment was provided by an excellent band called The Saturns, and they had the floor packed! A brilliant finale to a beautiful wedding day at a wonderful wedding venue.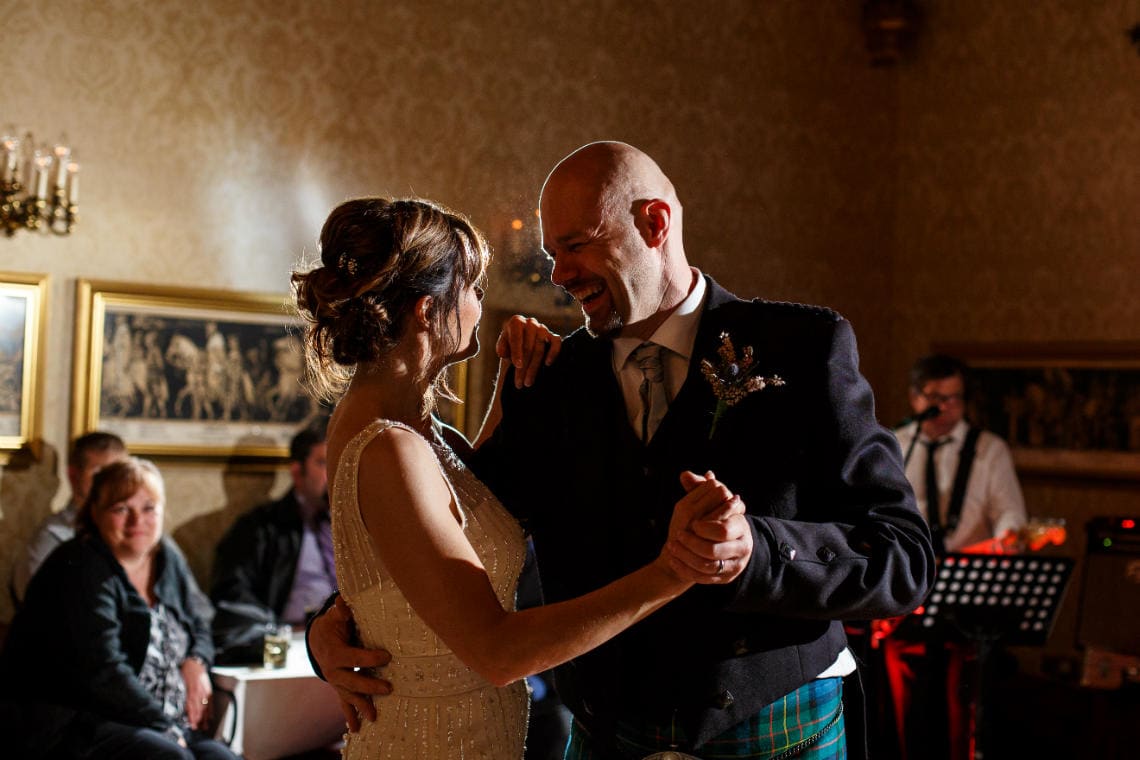 Details of the wedding suppliers who helped make Jen and Terry's Dalhousie Castle wedding so special and unique:
Florist: Angel 'A' Flowers
Hairdresser: Tracy Montgomery at Beauty Works Scotland
Evening Entertainment: The Saturns
Video: Inspire Video
Wedding Photographer At Dalhousie Castle – Gallery Of Photos
A few of our favourite wedding photos of Jen and Terry's Dalhousie Castle wedding day are shown below.