Our wedding photography prices are straightforward and based on two main points: the coverage required (full-day or half-day) and the number of photographers included (one photographer – Jonathon, or two photographers – Jonathon and Claire working together).
Choose the coverage you require, add optional upgrades (pre-wedding couple shoot, wedding album) then get in touch to check our availability, request our wedding photography prices brochure and meet us for a chat over a drink.
The wedding photography packages below are typical for larger and weekend weddings. We also cover elopement weddings, smaller intimate weddings and off-peak weddings – please do contact us for bespoke wedding photography prices and to request our brochure.
Be sure to also check out our comprehensive guides on how to choose a wedding photographer and questions to ask a wedding photographer.
Wedding photography prices special offer free upgrade worth £895: combine wedding photography and video into one limited availability package: book Option 1 (all day wedding photography with 2 photographers) and as a free upgrade we'll also film your wedding ceremony, speeches and dancing with 2 cameras, and include use of our discreet, broadcast-quality microphones to ensure crystal clear audio. All edited in our signature documentary style and supplied as a high-definition video file. Hurry, this special offer on our wedding photography prices has strictly limited availability!
Pre-wedding day photos

Pre-ceremony (preps) coverage until evening reception (includes dancing)

Typically 1200+ photos

FREE video of the ceremony, speeches + dancing (limited availability, not available with any other offer)
Pre-ceremony (preps) coverage until wedding dinner

Typically 700+ photos
Pre-ceremony (preps) coverage until evening reception (includes dancing)

Typically 600+ photos
Pre-ceremony (preps) coverage until wedding dinner

Typically 350+ photos
Standard features included with every booking
Free initial consultation
Meet, chat, drink, discover. Ask questions, view albums, no pressure to book.
Ongoing support and ideas
Help and advice about anything wedding-related, from our initial meeting until your wedding day and beyond.
Every photo professionally edited
All photos are professional retouched then supplied in colour + black and white high relsoution JPEG format
Password protected web gallery
Buy gallery quality prints. Includes minimum 12 month backup of all your photos for peace of mind
Unlimited hi-resolution digital download of all photos
Easily share all of your photos with family and friends
£100 discount off any wedding album
Display your favourite photos in an award-winning wedding album
Wedding Photographer Upgrades
Pre-Wedding Day Photos – £250
Your wedding photos are an incredible investment which becomes more precious with time. But these photos can only tell part of your unique love story.
Our pre-wedding photoshoot offer provides you with a collection of photos reminding you of the good times preceding the wedding day – and serves as an 'opening chapter' to the rest of your life together. Usually a £250 upgrade, pre-wedding day photos are included for free with Option 1 (our 2 photographers/full day package).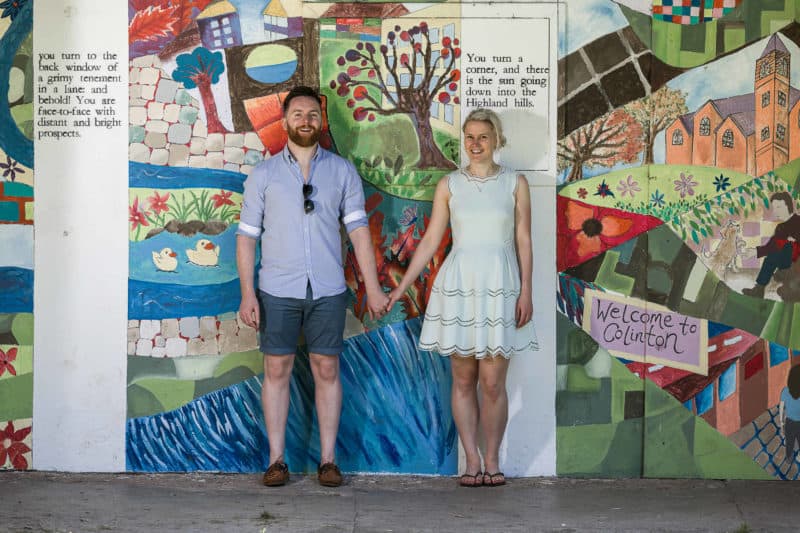 Luxury Albums – from £495
Have your favourite wedding photos displayed in one of our unique award-winning luxury wedding albums.
A wide range of album covers is available, including modern acrylic, exquisite leathers and brushed aluminium. £100 discount off your wedding album price if you include an album at the time of booking one of our 4 package options, above.
50 photo album £495
70 photo album £595
90 photo album £695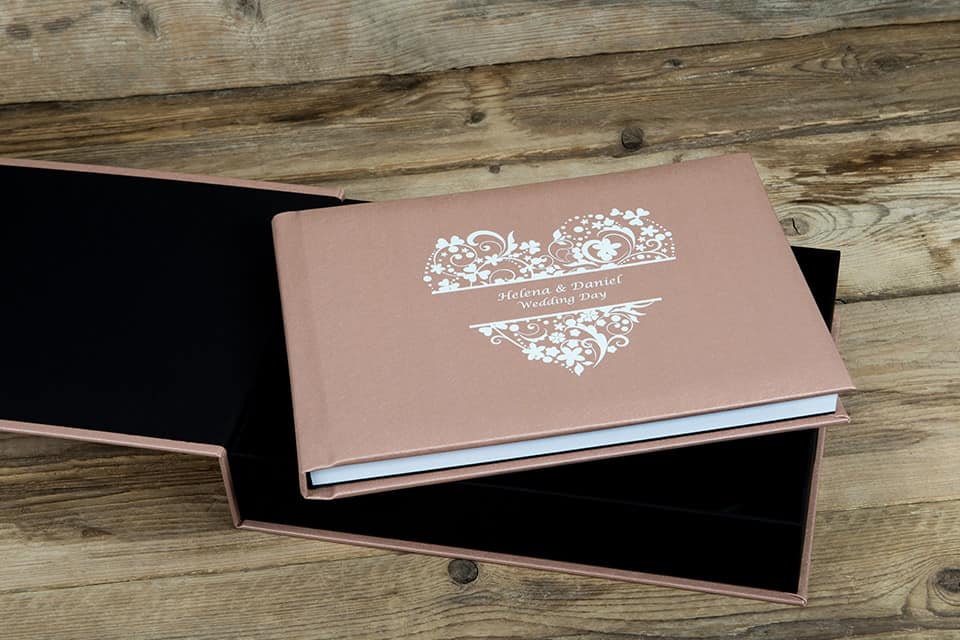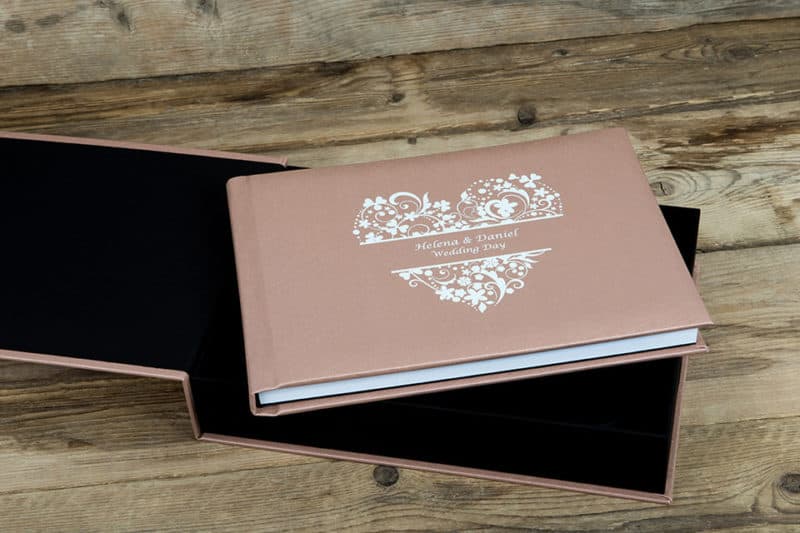 Wedding Photographer Cost: Prints, Wall Art and Thank-you Cards
Your wedding day is over and you can sit back, relax and enjoy viewing your beautiful photos by displaying them with our range of Prints, Wall Art and Thank-you Cards. Your images are timeless pieces of art that deserve to be displayed and shared. As an experienced graphic designer and printer (Jonathon has over 7 years experience running a print and design business before training as a photographer) our contacts and experience in the print industry ensure we source only the very finest products worthy of your attention.
We have purchased these Prints, Wall Art and Thank-you Cards for displaying and sharing photos of our family, and can personally vouch for the quality of these products. Don't settle for less, make sure you buy the best range of printed products currently available in the UK.
All images are printed by experts to guarantee your satisfaction: we wouldn't have it any other way.
Order Photographic Prints on Luxury Photographic 'Lustre' Paper
Fuji Professional Photographic Paper is typically used for these high-quality lustre finishes and offers excellent skin tone reproduction, sharpness, and image quality ensuring your total satisfaction.
Lustre paper is superbly versatile and resistant to handling problems that can affect cheaper inferior printing papers.
Your photos are printed here in Scotland, ensuring fast delivery, typically 2 working days after placing your order.
Please note that your photos will not include the white border seen in the examples on this page, all prints are created with edge-to-edge, borderless printing.
Thank-you cards – Personalised Luxury Thank You Cards With Envelopes
For that personal touch, this option allows you to choose a favourite photo to be printed on the face of each card.
With a blank space for your personal message, these thank you cards are available in various sizes and come supplied with envelopes: All you need to do is pick a photo to get started.
I can add your image to the front of the each thank you card with no additional text added. Or I can add text to the front of the card and leave the inside of the card blank for you to write your own message. See the examples, above and below. Many other typefaces/fonts are available, and the position of the text can be placed anywhere on the page.

Price includes design, envelopes and UK delivery
Pack of 25 cards: £75

Pack of 50 cards: £110

Pack of 75 cards: £140

Pack of 100 cards: £170

Price includes design, envelopes and UK delivery
Pack of 25 cards: £80

Pack of 50 cards: £120

Pack of 75 cards: £150

Pack of 100 cards: £180
All sizes are approximate.
You can also use these cards as Christmas cards and invitations!
• Choose one of your photos to be printed on the front of each card
• The image on the front is quality gloss laminated
• The blank interior allows you to write your own unique messages
• Alternatively, why not have text printed inside the cards? (the same text would appear in all of the cards)
• Comes supplied with envelopes
• Add that extra special personal touch
• Printed on high-quality satin card
• Price includes UK delivery
Delivery is fast, usually less than 5 working days to any UK address (worldwide delivery is available).
Signing Frame
Signing Frame – a creative take on the traditional guest book.
A guest book is a traditional way for family and guests to leave you a message of goodwill on your wedding day. This beautiful bespoke framed product is a great alternative to the guest book. Beautifully made, it serves as a permanently displayed reminder of your wedding day. Unlike a traditional guest book which tends to end up in a drawer out of sight, the Signing Frame can be displayed in your home, a permanently displayed reminder guaranteed to make you smile every time you see it and read those heartfelt messages.
• Ideal for you to make the most of your pre-wedding/engagement photo shoot
• Hand made here in Scotland by one of the UK's leading printers
• A great alternative to the traditional 'guest book' – always on display, a wonderful reminder of your nearest and dearest
Glacier block
If you're looking to turn one of your favourite images into a real talking point, the glacier block option will certainly fulfil your requirements.
This striking option makes it possible for your favourite portraiture and wedding photos to be encased within a high-gloss, incredibly durable acrylic block – Perfect for popping on a desk, shelf – or wherever you want to make a statement.
Canvas wrap
This option is a traditional, hand-crafted format which is an incredibly popular method of showcasing striking photography.
Available in 40mm and 70mm depths, in sizes ranging from 20 x 16 inches to 60 x 40 inches, our canvas wraps are delivered in a ready-to-hang format.
Purchase directly from your password-protected web-gallery of photos. Delivery is usually within 5 working days of placing your order.