Welcome to Love Wedding Photos And Film. We're Claire and Jonathon Fowler, multi-award-winning Edinburgh wedding photographers.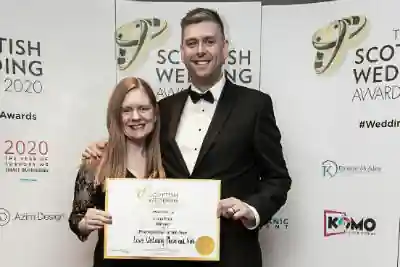 FINALIST – Photographer Of The Year – Scottish Wedding Awards 2022.
FINALIST – Creative Photographer Of The Year – Scottish Wedding Awards 2022.
Photographer Of The Year Scotland South East – Scottish Wedding Awards 2020.
Most Outstanding Photographer Scotland – Best of the Wedding Industry Awards 2018.
At Love Wedding Photos And Film we specialise in wedding photography with the wow-factor. We love editorial fashion photography and this shines through in our photos; our aim is to tell your story in a series of engaging and expressive photos.
Our editorial photography style is all about capturing your unique moments as they unfold. We do not look to control your wedding day, choosing instead to aesthetically capture your day in the best way possible with our discreet and friendly approach.
Whether you are looking for a destination wedding photographer in Scotland, or you are based locally and need a photographer for your wedding in Edinburgh, the Lothians, Fife or the Scottish Borders, we will create exquisite wedding photos that perfectly capture you and your partner's love for each other.
Capturing your unique love story is our speciality
Being wedding photographers in Edinburgh is our full-time vocation. Sharing with you our passion for capturing life's great moments is hugely rewarding and fulfilling.
We specialise in creating timeless, natural and unique photos with the wow-factor.
Our photos have caught people's imagination and appeared in all the major national newspapers and appeared on the BBC and Scottish Television.
We are also privileged to be a recommended supplier to many of Scotland's best wedding venues.
Your story deserves to be told; we consider it an honour and a privilege to be allowed to document yours.
Our Favourite Wedding Venues In Edinburgh
Being a leading Scottish photographer has allowed us to create photos at the best wedding venues in Edinburgh.
Take a look at a selection of our favourite Edinburgh venues, with information about and photos of real weddings created by us at these wonderful venues.
We have photographed weddings at every venue imaginable, from historic castle weddings to a beautiful beach ceremony, elopers marrying on the side of a mountain in Skye to civil marriage ceremonies in an intimate Registry Office.
View our real wedding photos at the locations and venues in Scotland at which we have been privileged to get creative.
Your photos are an investment which becomes more precious with time
Are you trying to find an elopement photographer in Scotland?
Are you searching for an experienced photographer who has photographed hundreds of Humanist wedding ceremonies?
Whether you choose to marry in a small and intimate Edinburgh Registry Office ceremony or an exclusive wedding in a Scottish castle, we specialise in creating candid and discreet wow-factor photos.
Our emphasis is always on letting the story of your day naturally unfold. We work our creative magic on your photos and wedding albums, ensuring you can share the story of the best day of your life for years to come.
With creative attention to detail, everything we do is all about capturing the love, emotion and unique moments on your wedding day.
Every photo is created with our personal attention to detail, expressing the love, happiness and pure joy of your day.
As one of Scotland's most experienced and trusted photographer couples, since 2006 we have been honoured to photograph and film nearly 500 wonderful couples in Scotland.
Make sure you treat yourselves by trusting the best wedding photographers in Edinburgh and Scotland to capture every precious moment of the best day of your life.
Edinburgh Wedding Photography – Testimonials
You will ♥ working with Love Wedding Photos And Film! But don't take our word for it…
Check out much more of the wonderful ★★★★★ feedback from our fabulous couples here.
Love our photos and feedback? Why not get in touch and check our availability for your wedding date.
Our Recent Real Wedding Photos
Check out our latest photos of real weddings – click on the images below to see our most recent blog posts.
View more wedding photography blog posts
Featured Photographer in Leading Directories
We are also featured photographers on some of the UK's leading wedding directories: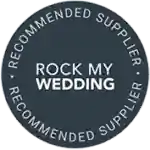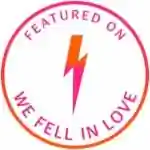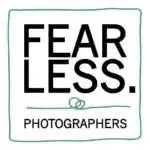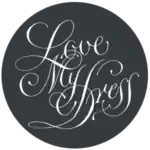 Wedding Photography FAQs
How far in advance should I book a wedding photographer?
We suggest contacting us as soon as possible. For weekend ceremonies, we can be booked up to 3 years in advance. We are often booked at the last minute for smaller off-peak ceremonies and elopements. Please do get in touch as soon as possible to avoid disappointment.
How is the wedding photographer price calculated?
Our wedding photographer prices are based on the number of photographers hired, the number of hours required, the location of your ceremony and your wedding date. During peak times (public holidays, summer months, Fridays and weekends) we usually charge higher prices. Contact us with your details, as we often have special offers and are always happy to create bespoke pricing upon request.
How much does an Edinburgh wedding photographer cost?
Our wedding photographers Edinburgh prices start at just £349 for one photographer. The price will be more for full-day coverage and adding an extra photographer. Our prices for photography can be viewed right here on our website.
What areas do you cover?
As a wedding photographer in Edinburgh, we mostly cover the Lothians (Midlothian, East Lothian and West Lothian), Scottish Borders, Fife and Central Scotland, and are often hired as photographers in Glasgow and the rest of Scotland. Take a look at the venues and locations at which we have worked.
Why should I choose you as my photographer?
We have been photographing couples since 2006 and have photographed and filmed almost 500 weddings. We are a highly-rated photographer on Google reviews. Our extensive photographer experience culminated in being awarded Best Photographer in Scotland South East at the 2020 Scottish Wedding Awards. We are also honoured to be the recommended photographer at many of the very best venues in Edinburgh and Scotland, trusted by our fellow professionals to consistently provide the very best photos and service.
Do you have insurance?
Of course. We are fully insured with public liability, professional indemnity, and equipment insurance. We are also authorised and insured for flying our drone, offering you a totally unique perspective for photos and video. We also advise that you take out comprehensive wedding insurance to cover you for all eventualities.
Do you offer elopement photography?
Yes, we do. We are the leading elopement photographer in Edinburgh, with extensive experience of small and intimate weddings at Edinburgh City Chambers (Edinburgh Registry Office). We also love photographing elopement weddings across Scotland, with recent elopement weddings in Skye, Sutherland and the Scottish Highlands.
Why do you provide two photographers?
Because two photographers offer more coverage of your wedding, a single photographer cannot be in two places simultaneously. For example, while Claire photographs the girl's preparations, Jonathon can photograph the boys getting ready. Two photographers also offer optimum coverage of those once-in-a-lifetime photo opportunities; when you are announced as newly-weds and share that wonderful first kiss, Jonathon photographs you kissing and embracing while Claire photographs your family and guest reactions. While Jonathon takes you away for a few newly-wed photos, Claire stays with your family and guests and takes candid photos. Two photographers are not always necessary or mandatory. However, if you want the best coverage, we recommend our wedding photography packages with two photographers.
How are our photos delivered?
We deliver your photos via digital download and password-protected web gallery. Downloading is better than a USB drive or disk for many reasons; downloading photos is faster than posting a USB drive; you can share a download link with family and friends at no extra cost to you; your devices (iPad, notebook, phone etc.) do not have a USB port; we keep your downland link active for at least a year (usually much longer, typically years) providing you with a great backup option at no extra cost to you. Your web gallery enables viewing from any device, and you can also order gallery-quality prints and wall art directly from your gallery.
What is the delivery time for photos?
Delivery times for wedding photos can vary between a couple of days to several weeks. As our year progresses, our delivery times can vary because we are always in demand and never outsource any of our editing.
Where can I find out more information about your services?
We offer a lot of useful information on our comprehensive guide to hiring a photographer.