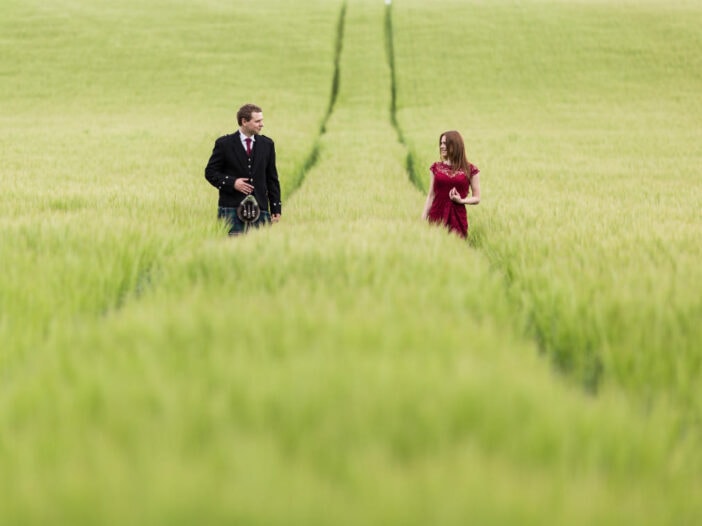 I was delighted to be asked to shoot Yuriy and Irina's Dalhousie Castle wedding photography. Dalhousie Castle is a historic wedding venue in Midlothian. I've photographed many weddings at this fabulous castle venue. Yuriy and Irina wanted a photographer with lots of experience of shooting photos at Dalhousie Castle, so I was honoured when they asked me to work with them.
Yuriy and Irina were married in Moscow and came to Scotland as part of their European grand tour honeymoon. Part of their visit to Scotland included staying at the historic Dalhousie Castle Hotel and Spa to the south of Edinburgh.
It's always wonderful when couples come to bonny Scotland to get married or celebrate and honeymoon here. There's no place like Scotland, it's a pleasure to photograph visitors to my home country. What I really enjoyed about my time with Yuriy and Irina was having the luxury of having so much time to spend shooting photos. On a typical wedding day, time constraints mean anything from 20 minutes to one-hour shooting photos of the newlyweds. With Yury and Irina I had the pleasure of about four hours in their company shooting photos!
We certainly made the most of Dalhousie Castle's impressive grounds and interior. I took Yuriy and Irina on a tour around the Dalhousie Estate, starting with the newlyweds walking across the arched bridge. From there we took a walk around the castle's spacious lawns and hopped over the fence into an adjacent field that had a lovely colour of cereal crop growing. I love the field backdrop which contrasted beautifully with Irina's colourful dress.
Yuriy and Irina were a pleasure to photograph, I thoroughly enjoyed the time I spent in the company of this lovely couple and look forward to designing a luxury wedding album for them very soon.
Dalhousie Castle Wedding Photography Gallery
Shared here are a selection of my favourite Dalhousie Castle wedding photos of Yuriy and Irina.