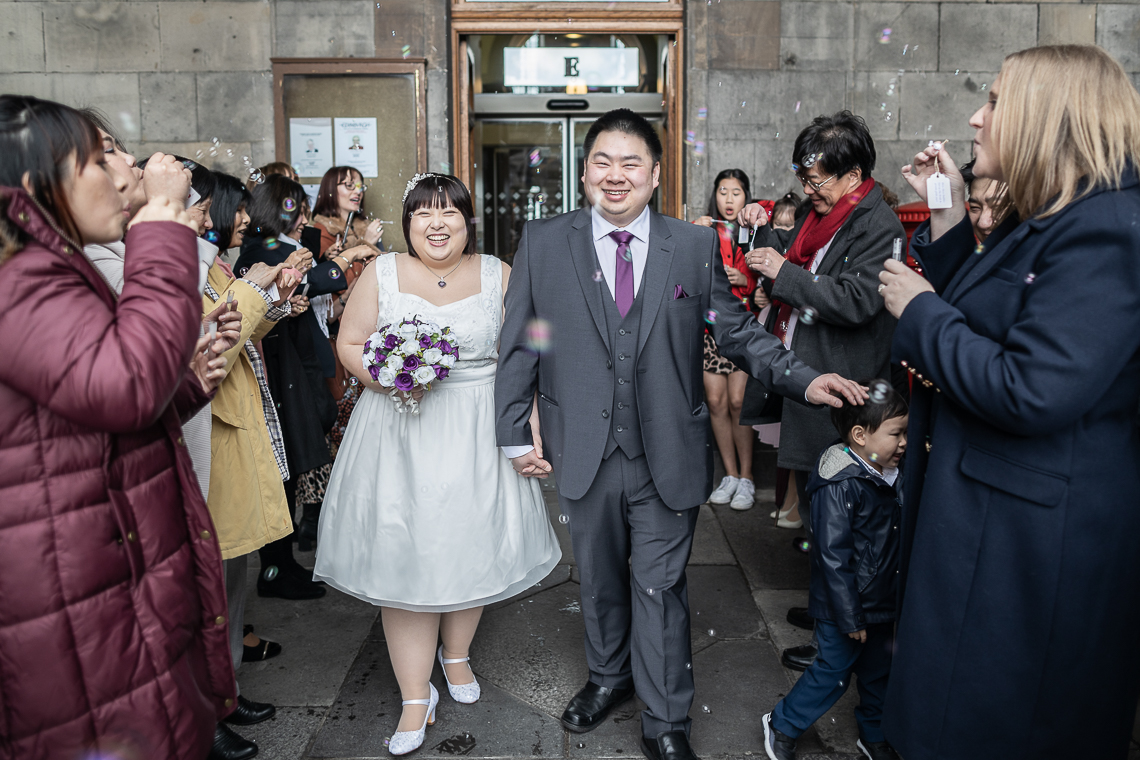 City Chambers introduction
One of our final pre-COVID weddings of 2020 was an absolute pleasure to attend when we were invited to photograph and film Chowping and David's Edinburgh City Chambers wedding.
It was great to be back at Edinburgh City Chambers, a Registry Office wedding venue located right in the heart of Edinburgh's Old Town.
The Alexander Suite civil wedding ceremony
Forty of Chowping and David's lovely friends and family gathered in the Alexander Suite to witness and celebrate Chowping and David's wonderful Edinburgh City Chambers wedding.
We had a great time spending a couple of hours taking photos and filming a video of our happy couple and their guests. How wonderful it was to capture all the love and happiness of Chowping and David's special day!
After their civil marriage ceremony in The Alexander Suite, family group photos with the newly-weds were taken inside the Alexander Suite.
Chowping and David made their exit from Edinburgh City Chambers through a 'love tunnel' of bubbles which were eagerly blown by their family and friends!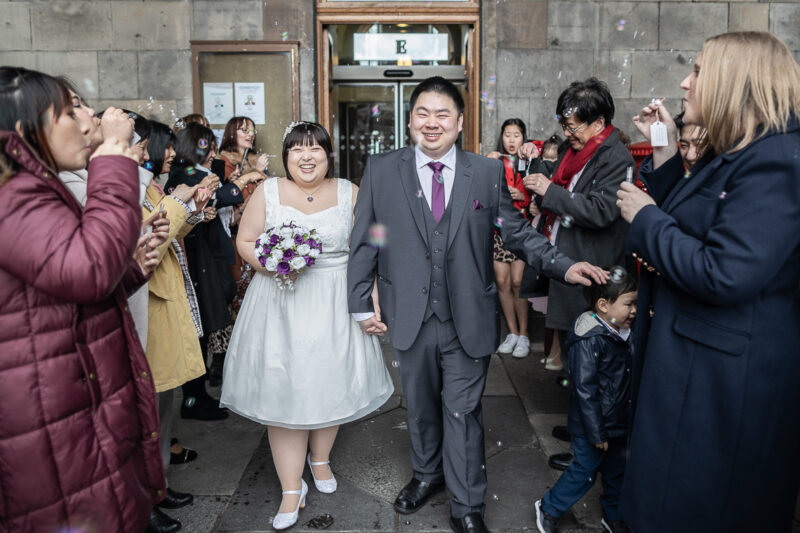 Fazenda wedding reception
Chowping and David had their newlywed photoshoot in and around the City Chambers Quadrant before making their way to join their guests to celebrate at Fazenda, a fabulous Brazilian restaurant on George Street.
We took photos and video of Chowping and David cutting their delicious looking chocolate wedding cake. Then we went outside onto George Street for the throwing of the bridal bouquet. There was much hilarity from the group as they tried to catch the flowers, attracting lots of attention from passersby! One of Chowping's adorable little wedding guests caught the bouquet!
What a great time with a fun and friendly group of people, thank you so much Chowping and David for allowing us to film and photograph your wedding at Edinburgh's top Registry Office.
Edinburgh City Chambers wedding photos gallery
Shared here is a selection of our favourite photos from Chowping and David's Edinburgh City Chambers wedding.