Knowing when you've made the right choice of a professional photographer is much easier when you have a varied range of sample photos to look at.
As the saying goes, a picture is worth a thousand words.
Over the years, we've worked on a huge range of projects, which have given us the opportunity to meet many wonderful people and create vibrant photos in many of Scotland's most spectacular wedding venues and locations.
We've gathered a diverse collection of work from our portfolio and sorted these sample photos into relevant categories to make it easy for you to get a feel for the high-quality images we would create for you.
Please also be sure to take a look at our essential guide on how to choose a photographer and, if you're getting married, Essential Questions To Ask A Wedding Photographer.
Sample Photos – Pre-wedding Photography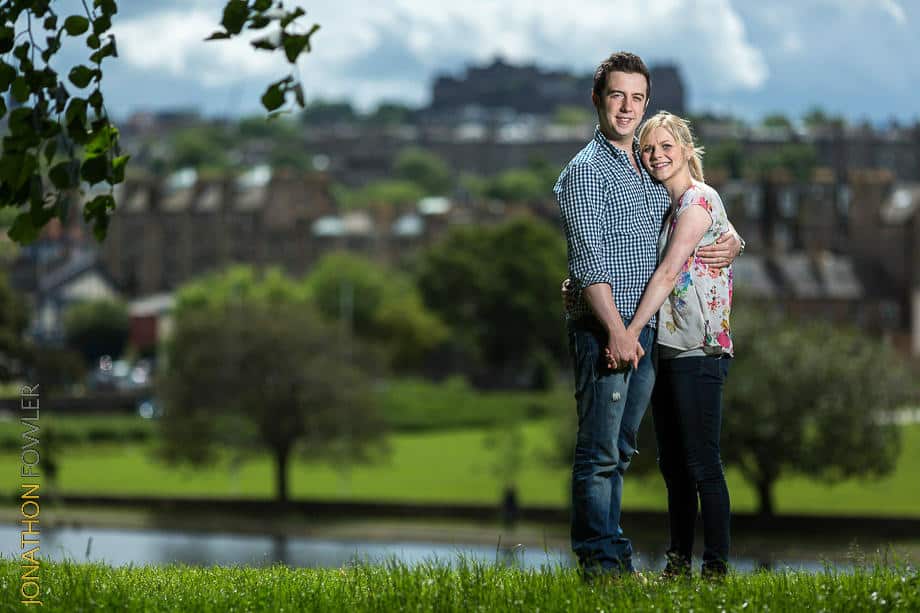 A collection of professionally created pre-wedding photos is the perfect way to complement your unique love story. A relaxed hour or two with your other half, at a memorable and romantic location in or around Edinburgh, ensure you have a colourful reminder of the days before you marry your best friend, and serves as the opening chapter of the rest of your lifelong love story.
A pre-wedding shoot can be yours, totally free, by checking out our special offer here!
Take a look at our pre-wedding blog posts.
Wedding Photography Gallery
As experienced wedding photographers in Scotland, every week we produce stunning wedding photos which become more precious with time.
Natural 'documentary style' wedding photography is our speciality, with a little bit of striking 'wow factor' photos as the icing on the cake.
View our real wedding photo blog posts, see our various wedding photography pricing options and contact us now to check availability and arrange your free consultation.