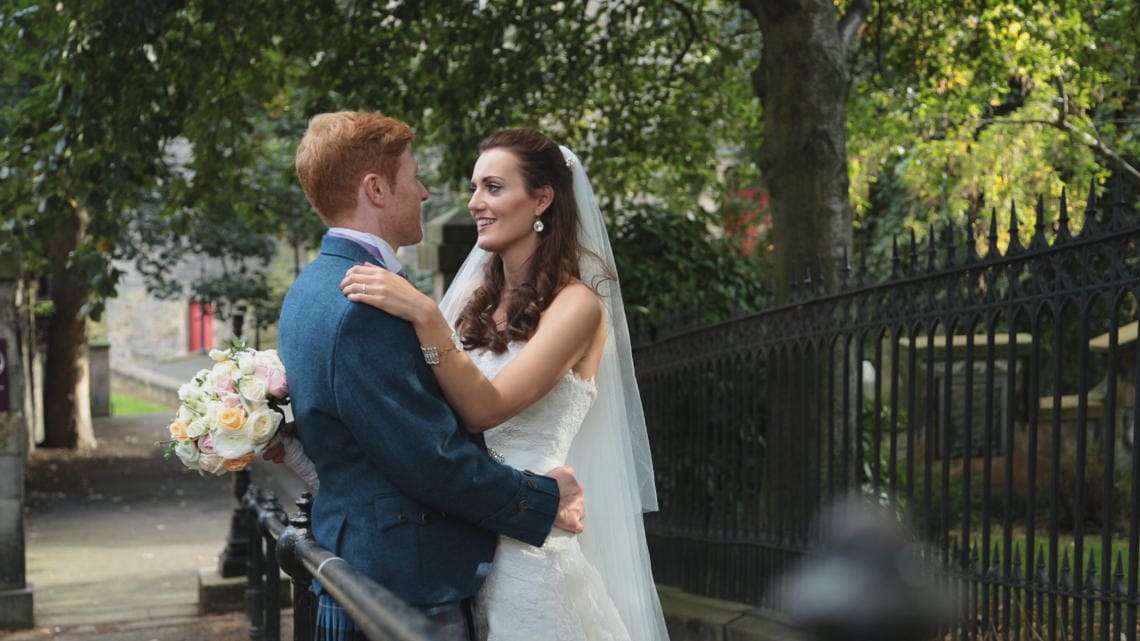 Filming Joy and Nick's St Cuthbert's Church and Caledonian Hotel wedding video was a highlight of our year as Edinburgh wedding videographers.
The wedding ceremony was filmed at beautiful St Cuthbert's Church on Lothian Road, in Edinburgh city centre. This exquisite old church is one of Edinburgh's finest. The wedding venue was an important choice for the newly-weds as Nick's grandparents were married here.
A bonus of the location of the church is that it has direct access to Princes Street Gardens. This is a beautiful location for family and newly-wed photos and video, with plenty of space as well as one of the best views of Edinburgh Castle.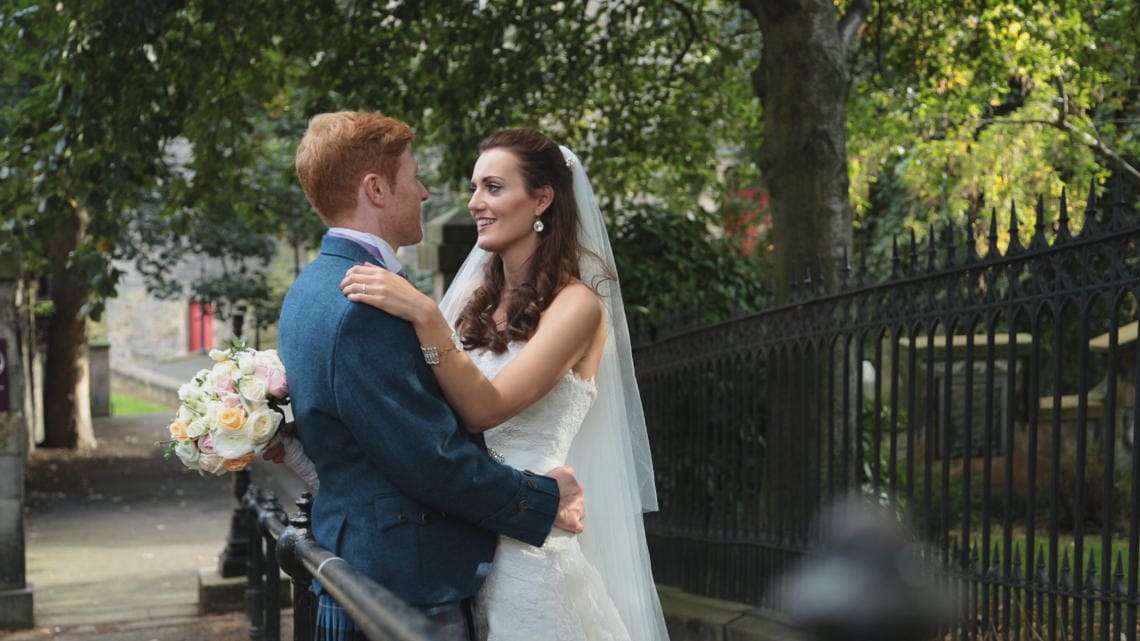 Afterwards, the newly-weds' wedding reception was held at The Waldorf Astoria Caledonian Hotel, directly across Lothian Road.
The Caledonian Hotel is one of Edinburgh's premier hotels, with a 5-star status. Part of this historic old building in Edinburgh was originally a railway station. The main hall of the station is now a bar and dining area. The Castle Suite is where the wedding breakfast is served and the evening reception is held. The Castle Suite is a beautiful and spacious room, perfect for celebrating in style.
Joy and Nick were a pleasure to be around and to film. They looked so happy together, and during the speeches hearing the story of how they met was a lovely part of the day. It's oat times like this that you realise how valuable a wedding video can be for capturing those really special and unique moments.
Caledonian Hotel Wedding Video Highlights Edit
Shared below is the 'highlights edit' featuring the best bits of Joy and Nick's wonderful wedding day. Joy and Nick's full wedding film was approximately two hours in length. The highlights edit is where I take all the 'best bits' of the newly-weds' wedding story and condense down it down into a shorter film which tells the story in much less time. We can add a highlights edit to any of our wedding video packages.