Adrienne and Emily's elopement wedding to Scotland was an adventure like no other for our beautiful brides.
Nestled in the remote north-eastern tip of the Isle of Skye, Scotland, lies a place of unparalleled natural beauty – The Quiraing. It is here that two souls, deeply in love, embarked on an extraordinary journey to declare their commitment to one another in the most intimate way possible.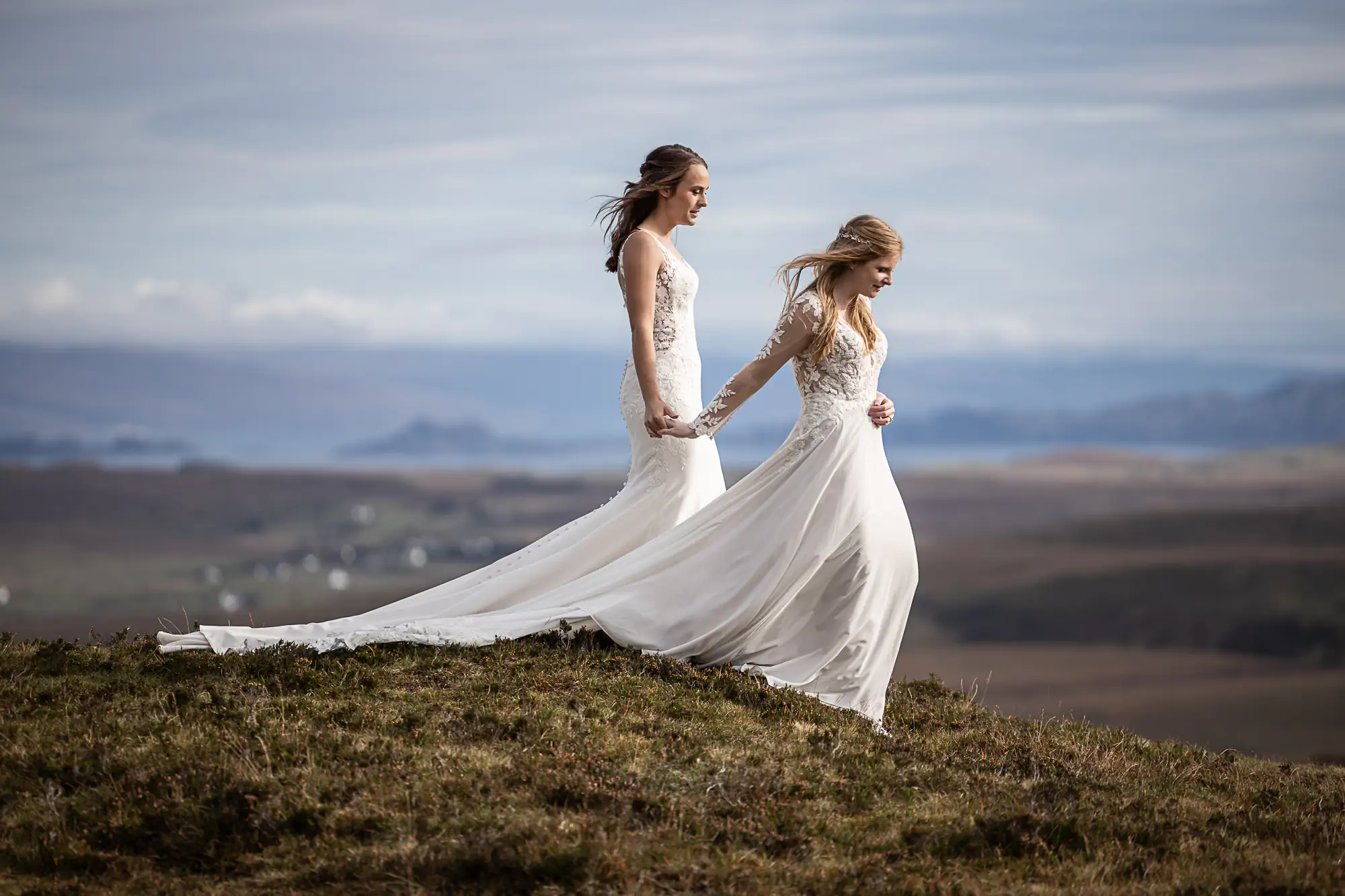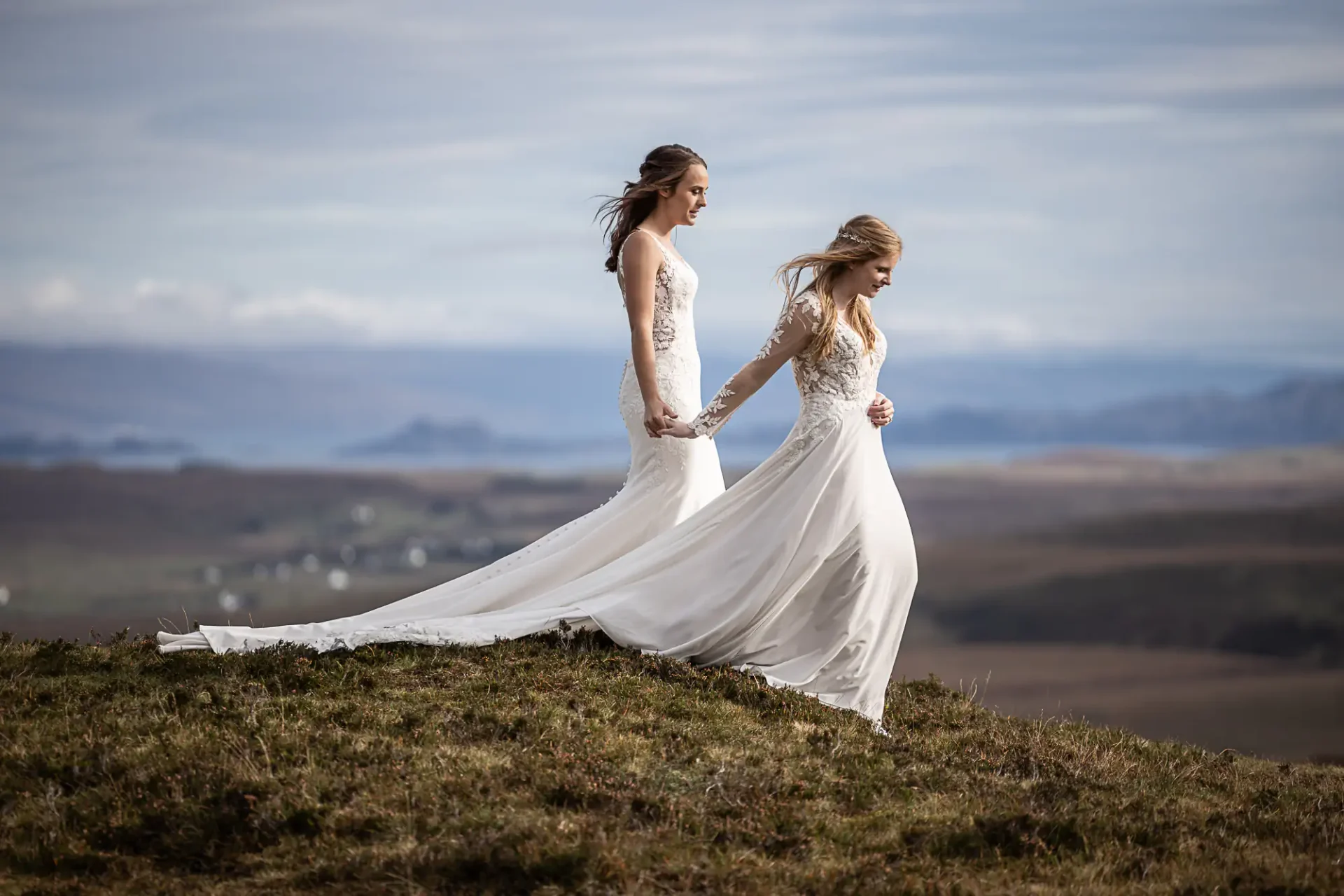 Adrienne and Emily exchanged vows amidst the towering cliffs and sweeping vistas as the sun kissed the rugged landscape, a welcome break from the torrential rain of the previous few hours. Like the ever-changing Scottish weather, their love story had its share of storms and sunshine. But through it all, their bond only grew stronger, cementing the fact that love knows no boundaries.
The Quiraing, with its ancient rock formations and lush green valleys, provided the perfect backdrop for this unique celebration of love. Every step they took was a testament to the path they had forged together, a journey filled with support, understanding, and a shared dream of a life spent in each other's arms.
The intimacy of their elopement wedding allowed them to focus solely on the depth of their connection. There were no distractions, no elaborate arrangements – just the raw, unfiltered essence of their love echoing against the dramatic cliffs and the whispering winds.
Their choice to elope was an affirmation that weddings are not about the guest list size or the event's grandeur. Instead, it's about the profound connection between two people and their promise to stand by each other's side through all of life's adventures.
As the fabulously personal and intimate ceremony by Onie Tibbett concluded, Adrienne and Emily stood hand in hand, gazing out at the awe-inspiring Quiraing, knowing that this moment was theirs and theirs alone. The elopement was not just a union but a declaration that love is boundless and can flourish even in the wildest, most untamed places.
In the heart of Skye, amidst the timeless beauty of The Quiraing, Adrienne and Emily etched their love story into the very fabric of the landscape, leaving an indelible mark for all who would come after them. Their intimate elopement wedding serves as a reminder that love, in its purest form, is a force that can move mountains, or in this case, the ancient rocks of Skye.
Elopement wedding photos