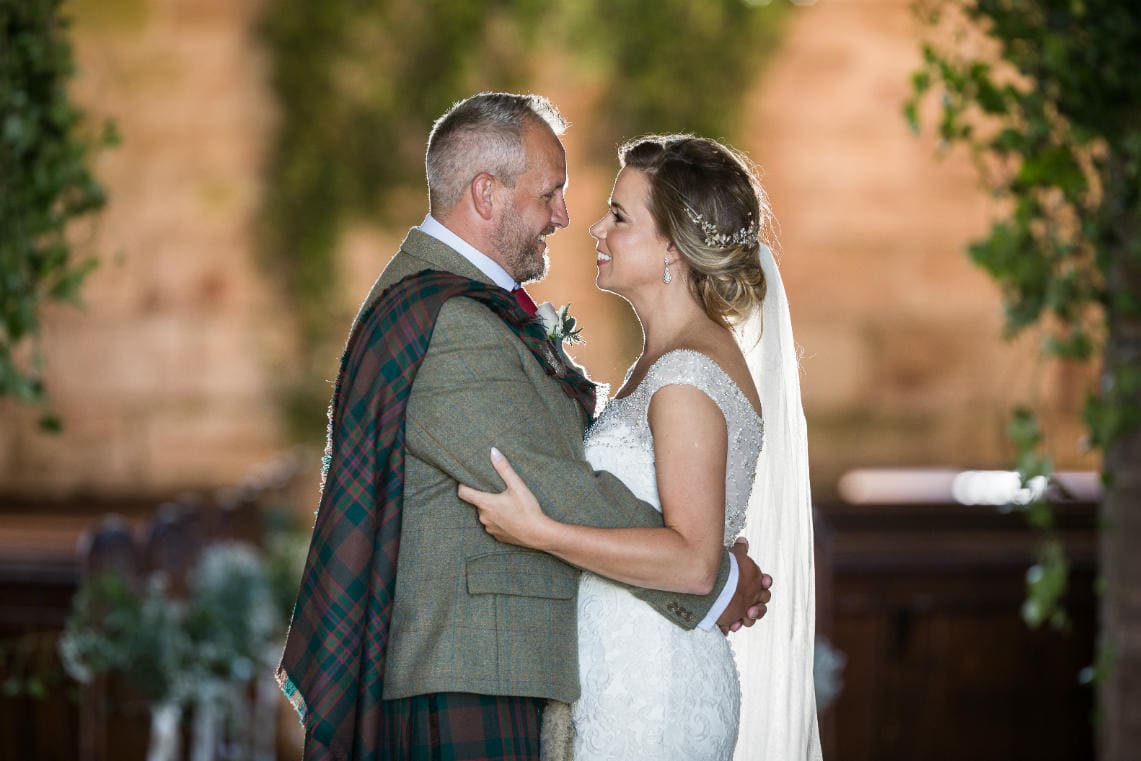 Pre-ceremony preparations
As a recommended wedding photographer at Dunglass Estate, we're always honoured when couples invite us to photograph their dream day here.
Dunglass Estate is a stunning location in East Lothian and a wonderful Scottish venue. It has everything going for it – pretty much everything a bride and groom would need or want in a venue – a historic church that dates back to the 1400s, Dunglass House and cottages for exclusive use (useful for the couple's reparations – literally a 1-minute walk from the church), acres and acres of beautiful parkland (perfect for those newlywed shots), a breathtaking sea view and a luxury marquee.
Jonathon and I absolutely loved being the wedding photographer at Dunglass Estate for Emma and Gary. We loved capturing all their photography at Dunglass Estate.
It was one of those days that we look back with fond memories and say "that was a brilliant day"… the weather was amazing, the venue staff were brilliant and treated us so well on the day. The location, just stunning and last but by no means least Emma and Gary were an absolute delight to be with. It was a cracker of a day with such a great vibe.
Humanist ceremony
At 1.30 pm, dearest family and friends gathered to witness Emma and Gary tie the knot in the old church of Dunglass Estate. They had a beautiful Humanist ceremony to say their 'I do's' in the church which had been filled with beautiful draping foliage, delicate peonies in gorgeous blush pinks and stunning white hydrangeas. The church looked and felt utterly romantic.
Emma looked breathtakingly beautiful in her stunning ivory fishtail bridal gown. The gown was slim-fitting until the delightful fishtail 'kick'. Delicate lace capped sleeves, a stunning low back with lace and crystal detailing and sexy silky buttons running down the back looked absolutely gorgeous.
Confetti and photoshoot
The confetti shot after the ceremony 'sealed the deal' and it was official… love was well and truly in the air! A gin bar, wheelbarrows filled with bottles of beer and delicious canapés were served as happy guests and the happy couple mingled and enjoyed the glorious sunshine.
I had the pleasure of photographing the families and guests while Jonathon took the newlyweds away for their photoshoot. Two photographers ensure the newlyweds don't miss anything while having their photos taken.
Speeches and meal in the marquee
The stunning marquee of Dunglass Estate took centre stage for the remainder of the day. Our newlyweds were led by the piper to the top table where the father of the bride, groom and best man all gave speeches. A delicious meal was served by the award-winning Hickory Food. Guests dined on tian of Rannoch smoked chicken with a home simmered mango and apricot chutney, the most delicious tender braised beef with the richest of red wine jus, rounded off with a delectable orange cheesecake that perfectly cleansed the pallet…absolutely scrumptious.
Cake cutting and dancing
Cake cutting and that intimate first dance followed and then…one last opportunity to enjoy that dreamy evening sunlight before evening celebrations or 'party time' got into full swing…
and then, sadly, it was time for us to pack up our gear and say our goodbyes as our day as a wedding photographer at Dunglass Estate drew to a close.
Warmest congratulations here's to your never-ending love story, we can't wait to create a gorgeous photo album with your beautiful images.
C&J x
Wedding photographer at Dunglass Estate – gallery of photos
We're delighted to share a few of our favourite examples of Emma and Gary's beautiful photos created when we were their photographer at Dunglass Estate.