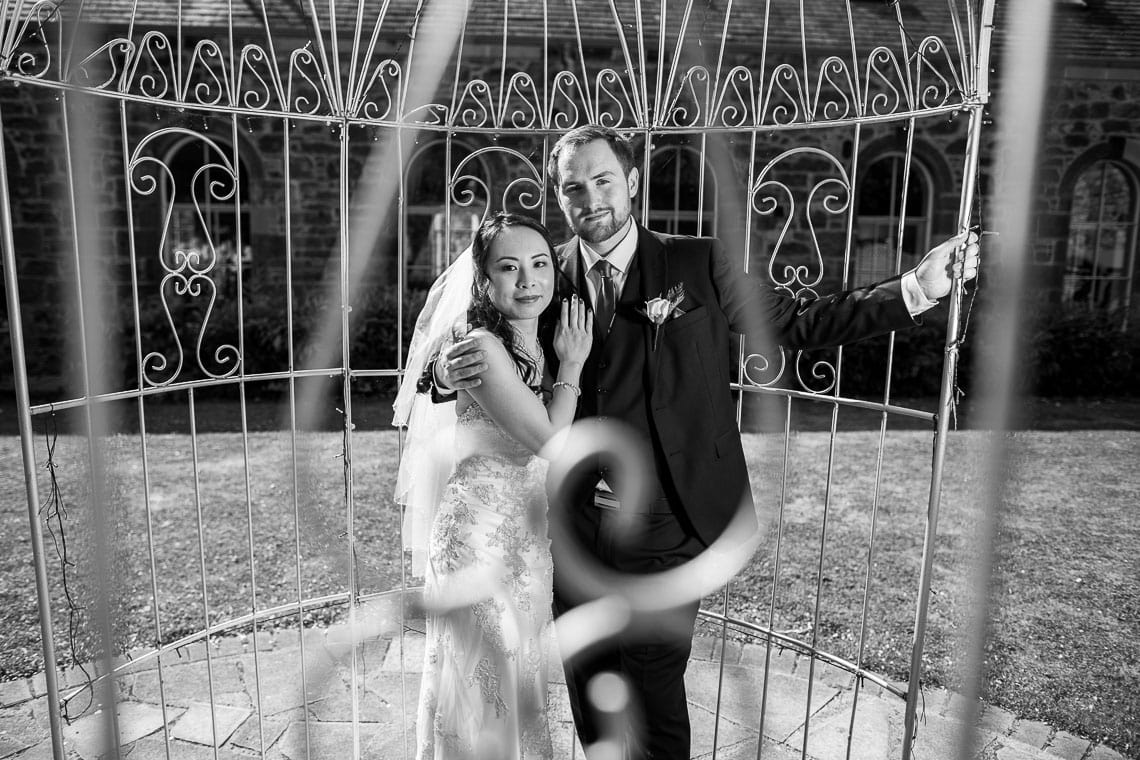 Winnie and Jonathon's Eskmills Venue wedding photos were captured on what was a magical summer's day. They were married at Eskmills Venue, which is located in Musselburgh near to the banks of the River Esk, only a few miles from Edinburgh in the beautiful county of East Lothian.
Jonathon looked dapper in his stylish three-piece suit and pink tie. He mingled happily with his guests, everyone in high spirits as the piper played and they enjoyed a pre-ceremony drink in the sunshine. There was ample time to capture some lovely pre-ceremony photos, relaxed candid shots of the buildup to the main event before being called inside for the marriage ceremony.
As the beautiful Beauford classic car pulled up to the entrance of the venue we captured those very first shots and got our first glimpse of our beautiful bride.
Winnie chose a stunning strapless bridal gown that flattered her slim frame. Winnie wore soft curls in her hair with the top section pinned back to hold her beautiful veil in place. Her diamond and pearl jewellery added the perfect finishing touch.
Winnie and Jonathon exchanged marriage vows in a civil ceremony. A highlight was a traditional handfasting ceremony, which is where the phrase 'tying the not' originated.
With the formal part of the day over, the newlyweds made their way outside for a congratulatory glass of champagne. It was time for Winnie and Jonathon to relax and mingle with their guests, one of our favourite parts of the day. The first photo was an image captured by Jonathon's drone (Jonathon is a CAA authorised commercial drone operator) of everyone. After a few formal photos of family and friends, there was time to capture Winnie and Jonathon's confetti shot…including a magical moment of a young boy trying to catch some confetti that encapsulates the magic of a wedding. We love these 'moment' shots that make each day so special and helps to make Winne and Jonathan's Eskmills photos unique.
Heartfelt speeches and a delicious self-serve banquet-style meal followed. Our coverage of this wonderful day came to an end as the evening's entertainment started to get into full swing. Winnie and Jonathan cutting their cake was a great photo opportunity for all of their guests. The party was well underway with Jonathon and Winnie performing a short first dance before they were joined on the spacious dance floor by friends and family.
You might also enjoy viewing Michelle and Darren's Eskmills Venue photos.
Winnie and Jonathon's Eskmills Venue Wedding Photos
We're delighted to share with you a few of our favourite Eskmills Venue photos.