We're Jonathon and Claire Fowler, a big welcome to our East Lothian wedding photographer website and a massive thanks for making the effort to pay us a visit.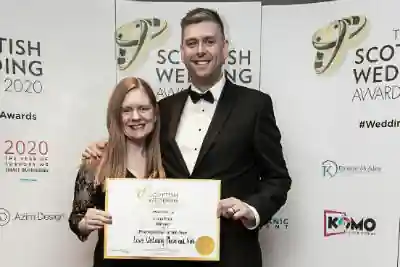 Scottish Wedding Awards 2020 – Scottish Photographer Of The Year South East.
2018 Best of the Wedding Industry Awards – Most Outstanding Photographer 2018 – Scotland.
Born in Scotland's capital in the seventies, staying in Edinburgh as well as East Lothian since the nineties, meeting and falling in love in the noughties, we really love family life with our three children and pet dog.
When we walked down the aisle in East Lothian in 2006, we were motivated and saw creating photos and video as a logical progression for our artistic side; so we embarked on an extraordinary experience evolving into a top East Lothian photographer and videographer; Jonathon Fowler Photography & Videography was created.
Our adventure as photographers in East Lothian started with us offering an array of digital photography options. In 2018 our firm re-branded to significantly concentrate our attention on our passion for documenting your wedding day adventures; welcome to Love Wedding Photos And Film.
We excel at documenting your wonderful love story in East Lothian
Being professional wedding photographers in East Lothian is a full-time role. Sharing with you our love of detailing life's greatest celebrations is hugely satisfying and rewarding.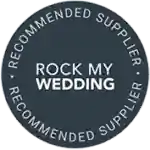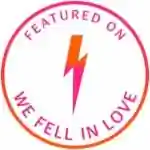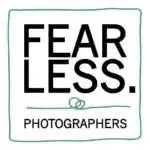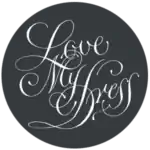 We're experts at creating candid, timeless and exclusive wow-factor wedding photos.
Our photography has helped inspire countless couples and has featured in all the major UK press, as well as appearing on STV and the BBC..
We're also honoured to be a trusted supplier to many of the top wedding venues in East Lothian.
Your unique love story needs to be told; we'd be honoured and excited to be invited to document your story.
Our Favourite Wedding Venues In East Lothian
Being leading Scottish photographers has enabled us to produce gorgeous photography at East Lothian's best wedding venues.
Whether you're looking for a wedding photographer in North Berwick, award-winning wedding photographers in Musselburgh or an experienced Registry Office photographer in Haddington, we've got you covered.
View a few of our favourite East Lothian venues, with info and photos of real couples created by us at these wonderfully unique venues.
East Lothian enjoys a wealth of unique locations and venues where we've been honoured to photograph, including historic castle ceremonies to newlywed photos on the beach, to the couple walking hand-in-hand beneath giant redwood trees.
View photos of our real couples at the stunning locations and places in East Lothian where we've been invited to get creative.
Photos of your wedding in East Lothian are an investment that becomes more precious with time
Are you thinking of your eloping and searching for photographers in East Lothian?
Are you looking for a photographer whose experience includes photographing hundreds of Humanist weddings?
Whether you exchange vows in an intimate East Lothian Registry Office ceremony or opt for the exclusive use of a country estate, we can photograph your day and unobtrusively create natural photos with the wow factor.
We always emphasise allowing the story of your big day to unfold naturally. Our creative magic is then unleashed on your photos and wedding albums, allowing you to share the joy of the best ever day of your life with family and friends.
Known for our attention to the details, we're all about photographing the love, tears and magical moments of your wedding day.
Each and every image is taken with our personal attention to detail, ensuring the happiness, love and joy on your day is there to be seen forever.
As East Lothian's most trusted and experienced photographer couples, we have been privileged to photograph and film 500 wonderful couples since 2006.
Make sure you treat yourselves by entrusting the best wedding photographers in East Lothian to capture all those precious moments of your big day.
East Lothian Wedding Photographer Testimonials
We know you will ♥ working with Love Wedding Photos And Film! Don't just take our word for it…
There's so much more of the fabulous ★★★★★ testimonials from our wonderful couples right here.
Do you love our photography and reviews? Please do contact us to check our availability for your wedding day.
Our Real Weddings In East Lothian and Scotland
View our latest photos taken at real weddings – click on the photos below to view our latest blog posts.
View even more of our wedding photographer blogs
Wedding Photography Frequently Asked Questions
How far in advance of my wedding day should I hire my photographer?
We recommend getting in touch as soon as you can. For peak dates such as weekends and the holiday season, we receive bookings as much as 3 years in advance. Off-peak smaller ceremonies and elopements are often booked at short notice. Please do contact us to find out more and to avoid being disappointed.
How is the price for wedding photography calculated?
Our wedding photographer prices are vary depending on how many photographers are required, how many hours of coverage is required, where in Scotland you are getting married and the date of your wedding. Peak times (public holidays, Fridays, summer months and weekends) usually cost a little more. Get in touch with details of your day, often we have limited offers and we're usually happy to provide a bespoke quote if your plans don't fit our standard pricing.
How much does it cost for a wedding photographer in East Lothian?
Our prices for an East Lothian wedding photographer start at just £349 for a single photographer. Adding an extra photographer and extra hours will cost more. View our photographer prices on our website right here.
How far will you travel?
As wedding photographers in East Lothian, we mostly cover ceremonies in East Lothian and Edinburgh. We are regularly asked to photograph couples in Midlothian, West Lothian, Scottish Borders and we're happy to travel anywhere in Scotland! Have a look at how many fabulous venues and locations we've worked at.
Tell me why I should pick you to be my photographer?
Since 2006 we have photographed 500 couples' weddings across Scotland. We are one of the highest-rated photographers on Google reviews. Not only do we create beautiful photos, but we also enjoy providing the very best of service to our couples, resulting in receiving an award for Best Photographer in Scotland South East at the 2020 Scottish Wedding Awards. Many of the best venues in East Lothian trust us as preferred photographers because we consistently provide exceptional service and photos.
Are you insured?
Absolutely! We're comprehensively insured, with professional indemnity insurance, public liability insurance, and our equipment is insured, too. We operate a drone and we're fully authorised and insured for that too, allowing us to offer you a wonderfully unique perspective for your photos and video. We also recommend that you purchase wedding insurance with enough cover for all possible mishaps.
Can you provide elopement photography?
We certainly can. We are the most experienced elopement photographer in East Lothian, with significant experience of intimate elopement weddings at locations across East Lothian. We've also enjoyed photographing elopement weddings far and wide throughout Scotland, including Skye, Sutherland and the Scottish Borders.
Why do you recommend two photographers for all-day wedding coverage?
Having two photographers allows for increased coverage of your day and a single photographer can't be in two locations at the same time. As an example, while Claire is photographing the bridal preparations, Jonathon can be with the boys as they get ready. Two photographers working together can offer the best coverage of your once-in-a-lifetime moments; during the first kiss as you are announced as newly-weds, Jonathon can be at the back of the aisle photographing as you embrace and kiss while Claire is at the front of the room capturing your family's reactions. During the newlyweds' photos with Jonathon, you miss your family and guests having fun, so Claire covers that part of the day. Bear in mind that two photographers are not always needed and we appreciate your budget might be better suited to a single photographer. We provide you with options; we have you covered with the best balance to suit your unique requirements. We recommend you view our wedding photographer prices for more information.
How do you supply our photos?
Your photos are delivered via a private download plus a password-protected online web gallery. We no longer supply photos on a USB thumb drive. Storing and sharing your photos from our secure servers is the future and it's here for you right now at no extra cost. No waiting for the postman to deliver a USB drive which you then have to pass around your family – just share the download and gallery links with your family and friends as many times as you wish and at no extra cost to you. Bear in mind that most devices such as iPads, notebooks and mobile phones do not have a USB port, meaning you have no way to open a USB drive. We also keep your photos online for at least one year (though in practice your photos will usually be kept online indefinitely) providing a valuable backup at no extra cost to you. Your private web gallery allows viewing from practically any device and you can order beautiful prints and wall art directly from the gallery.
How long until we receive our photos?
Typical delivery times for photos are from as little as two days to around 4 weeks from your wedding day. Delivery times can vary as the year progresses if our backlog of editing increases during peak season because we never outsource any of our work. We will keep you updated and always aim to have your photos delivered as quickly as possible while maintaining our exceptionally high standards.
Can I find out more about what you do?
Of course, we provide a lot of relevant and useful info on our guide to choosing a photographer.