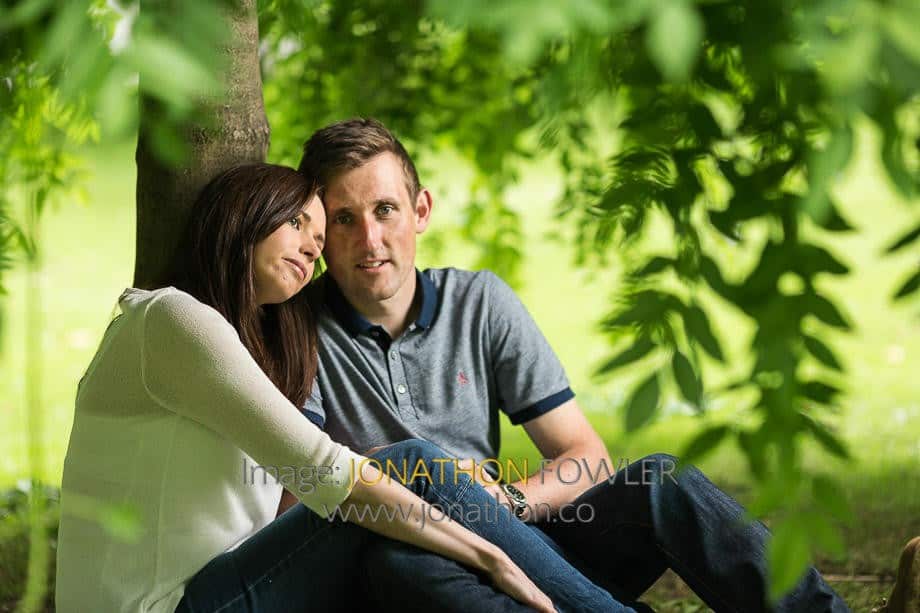 Caroline and Graham's engagement shoot photos were taken on a beautiful and warm Sunday morning in Edinburgh's most famous gardens, located in the shadow of historic Edinburgh Castle.
The photo shoot took place in Edinburgh's famous West Princes Street Gardens. I loved the time spent photographing Caroline and Graham as they were pretty laid back about having their photo taken.
Princes Street Gardens is open to the public and is located right in the city centre. For our engagement shoot photos, we took a varied mix of candid and posed photos. I like to find out how a couple will be in front of a camera, usually 'breaking-the-ice' by asking the couple to walk together hand-in-hand, while I stand a reasonable distance away shooting candid photos as the couple take a stroll.
Most couples are relaxed and soon realise that having engagement shoot photos taken is nothing to worry about. The feedback I have received over the many years I have been a photographer is that I am great at reassuring a couple and my laid-back manner means I get the very best photos of each couple.
Caroline, Graham and I spent about ninety minutes shooting the photos shown below. This is considerably more time than we'll spend shooting newly-wed photos at their forthcoming wedding and helps to ensure the couple are relaxed and know what to expect when their wedding day arrives.
Caroline and Graham are getting married at Dunglass Estate, Cockburnspath, later in the year and based on our time together today I know we'll have no worries about getting brilliant photos of this lovely couple.
Engagement Shoot Photos Gallery
Below, I have shared a few of my favourite engagement shoot photos of Caroline and Graham.
You might also enjoy viewing Caroline and Graham's Dunglass Estate wedding photos, which are now also available to view on my blog post about their wonderful wedding day.