Restaurant Weddings
Congratulations on your recent engagement! You have decided against the more traditional ceremony and reception venue and opted for an alternative. Restaurant weddings are more popular than you may think and certainly worth considering.
Your big day is one of the most memorable days of your life. If you are researching restaurant venues for small weddings, but can't quite visualise how this kind of setting looks, do not fear, we can show you just how wonderful restaurant venues for weddings can be.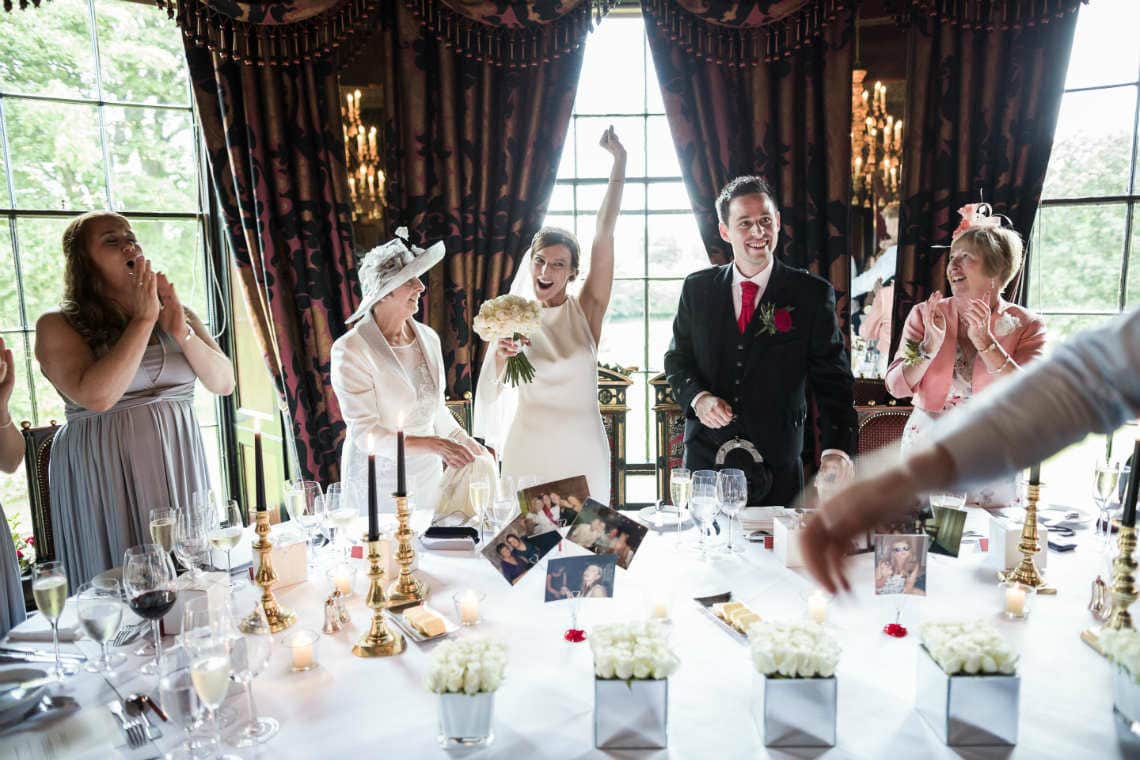 Hosting your marriage ceremony and evening celebrations in the same venue, often in the same room, means you don't need to think of the logistics of transporting your wedding guests from A to B, thus saving money on your wedding budget and being able to allocate more time to having fun with your family and guests.
The restaurant will be a blank canvas, a versatile space that you can make your own with your own unique personal touches.
An added bonus of getting married in a restaurant is having your own chefs to create a masterpiece showcase meal for everyone to enjoy as youy celebrate your marriage in style.
We would love to capture the true spirit, happiness and fun of your special day.
As some of the most experienced and highly-rated photographers in Edinburgh, our wealth of knowledge ensures fantastic photos of you and your other half which you will be proud to share and enjoy for years to come.
Right here on our website, you will find our blog posts which feature real couples and their unique love stories. There are plenty of photos to see, captured at some of the best restaurant venues located throughout Scotland.
Please do drop us a message to check our availability, we'd love to hear from you.
Melanie and Gavin's Apex Hotel Grassmarket Buddhist marriage ceremony was a beautiful celebration. Here are some photos from their day.
Andy and Laura's Apex Grassmarket Hotel wedding was a great day full of love, laughter and fun. See photos of this fantastic day right here.
As a recommended wedding photographer at Waldorf Astoria Edinburgh The Caledonian, I am delighted to share a few of Phillip and Rick's best photos.