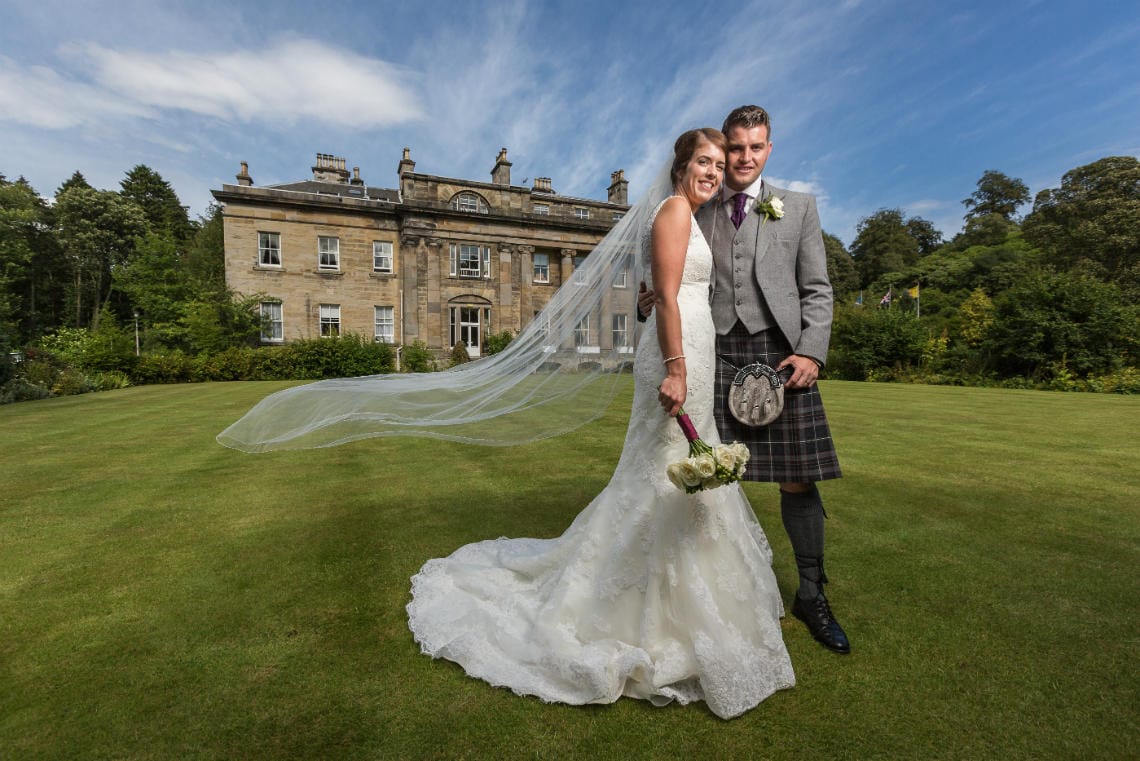 I recently had the honour of being the wedding photographer at Balbirnie House Hotel for Diane and Robert's Humanist ceremony. Balbirnie House Hotel is located near Glenrothes in Fife. Situated within beautiful grounds, Balbirnie House is an award winning hotel and wedding venue which I've been to on many memorable occasions.
The most recent occasion I'd met Diane and Robert was during our pre-wedding photo session which took place at Calton Hill in Edinburgh city centre. I thoroughly enjoyed their company and I knew from the time we had spent together that their wedding day would be good fun and relaxed.
Diane and Robert's wedding at Balbirnie House Hotel began with me photographing Diane and the girl's preparations. Lots of pampering and a wee glass of champagne for the ladies helped to create a relaxed and fun atmosphere.
Shortly before the wedding ceremony, I met Groom Robert at the impressive pillared entrance to Balbirnie House. Robert was relaxed and both he and his Best Man and Ushers were in good spirits as we took a few photos on Balbirnie's front lawn.
Diane and Robert were married in a Humanist wedding ceremony by the brilliant celebrant Ken McMillan. A highlight of the ceremony was a special surprise for Diane – the wedding rings were 'delivered' by a beautiful white owl.
After the ceremony, everyone went to the front steps of Balbirnie House for the customary group photo. After a few days of poor weather, I was delighted that the sun came out. Great for the newly-weds as this meant the guests could enjoy a glass of champagne on the lawn while we created a few beautiful newly-wed photos around the impressive gardens.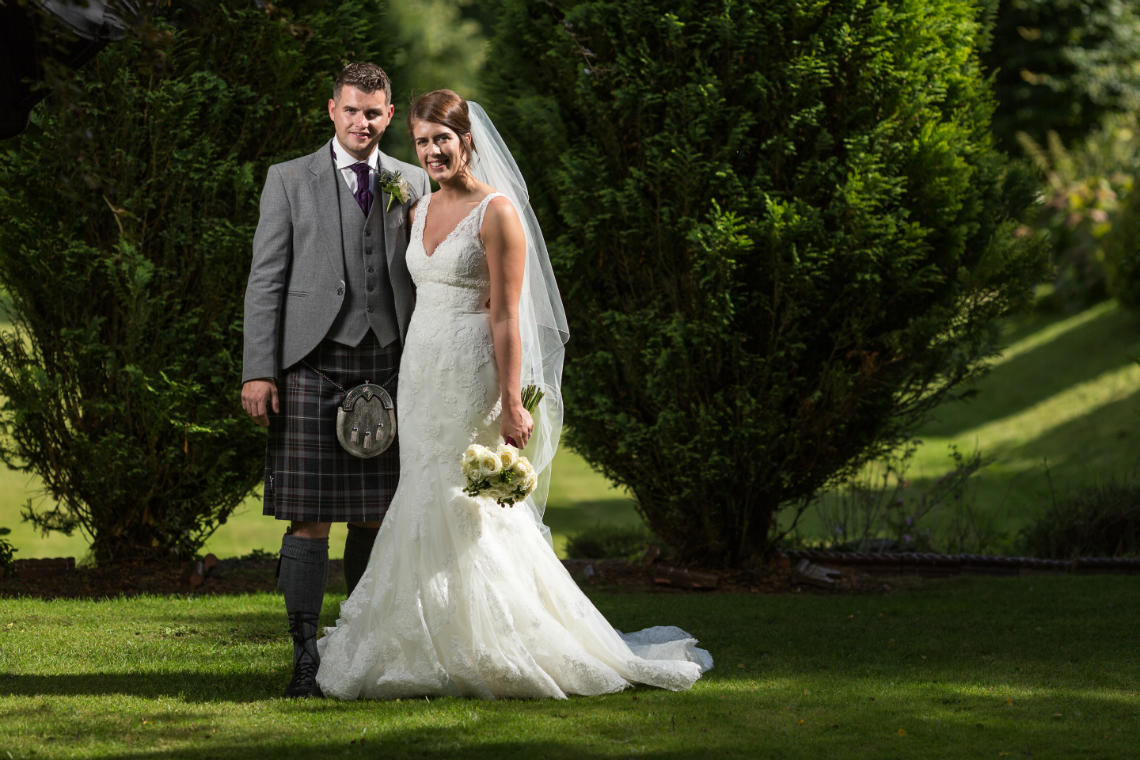 The rest of the day was celebrated in style in Balbirnie's Grand Ballroom. I love all the little details and personal touches that Diane and Robert had created to make their day unique.
A highlight of the day was the newly-weds' entrance to The Ballroom. Typically, a piper will lead the newly-weds to their seats at the top table. Today, Diane and Robert were led by the impressive Sticks 'n' Kicks – a three-piece band consisting of piper and two drummers. A wonderful (and loud!) way to make your entrance!
Speeches are always a highlight of any wedding day. I love capturing the range of emotions during this part of the day, it's always guaranteed to provide some wonderful photo opportunities.
My day as Diane and Robert's wedding photographer at Balbirnie House Hotel ended with photos of the first few dances. The entertainment was taken care of by the impressive band Bahookie.
By the time I left the party was well underway. What a fantastic end to a really special and unique wedding day!
Wedding Photographer At Balbirnie House Hotel – Gallery Of Photos
Shared below is a selection of my favourite Balbirnie House Hotel wedding photos.