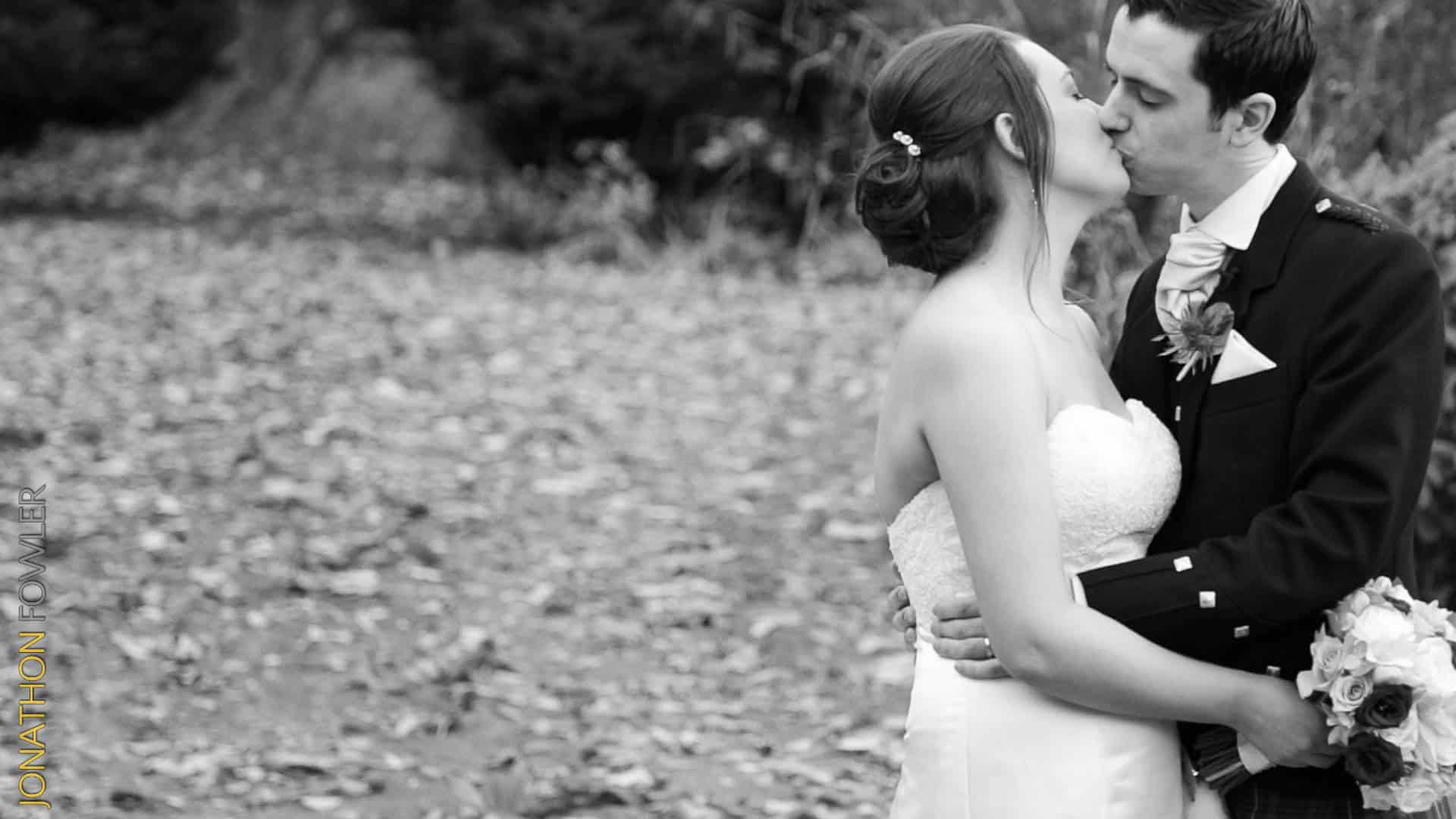 Being the wedding videographer at Balbirnie House Hotel for Greg and Kelly was one of the highlights of the year. I met Greg and Kelly several months before their wedding day for a chat about filming their wedding. I came away from our meeting feeling their wedding day was going to be brilliant as they are a very warm and friendly couple. Greg and Kelly had a great vision of how they wanted their wedding day to unfold and they were really keen to have the day filmed and edited in my signature style.
Their wonderful wedding day took place in one of Fife's top wedding venues, Balbirnie House Hotel, near Markinch in the Kingdom Of Fife.
Great to be back at beautiful Balbirnie House Hotel. I've filmed many weddings at Balbirnie House Hotel over the past few years, it's certainly one of my favourite wedding venues in Scotland.
Both Greg and Kelly were getting ready at Balbirnie House, so my day began with filming a bit of both of them during their preparations before the wedding ceremony.
Greg and Kelly were married in a heartfelt, personal Humanist wedding ceremony, held in Balbirnie House's beautiful Orangery.
The wedding reception was good fun to film, lots of laughter and people catching up with old friends and making new ones. Greg and Kelly looked so happy as they made their way around the exquisite and spacious gardens during their newly-wed photo shoot, a great opportunity for me to capture some beautiful video footage of the couple.
I stayed for most of the remainder of the day, finishing with filming the first few dances in the evening. Great to see top wedding band 'The Funky Bumpers' keeping the dance floor packed.
Wedding Videographer at Balbirnie House Hotel – Greg and Kelly's Highlights Edit
Shared below is Greg and Kelly's highlights edit of their wedding at Balbirnie House. This is a shortened version of all the 'best bits' of their wedding day, edited to music specially chosen by the newly-weds. You can also include a highlights edit with any of our wedding video packages.