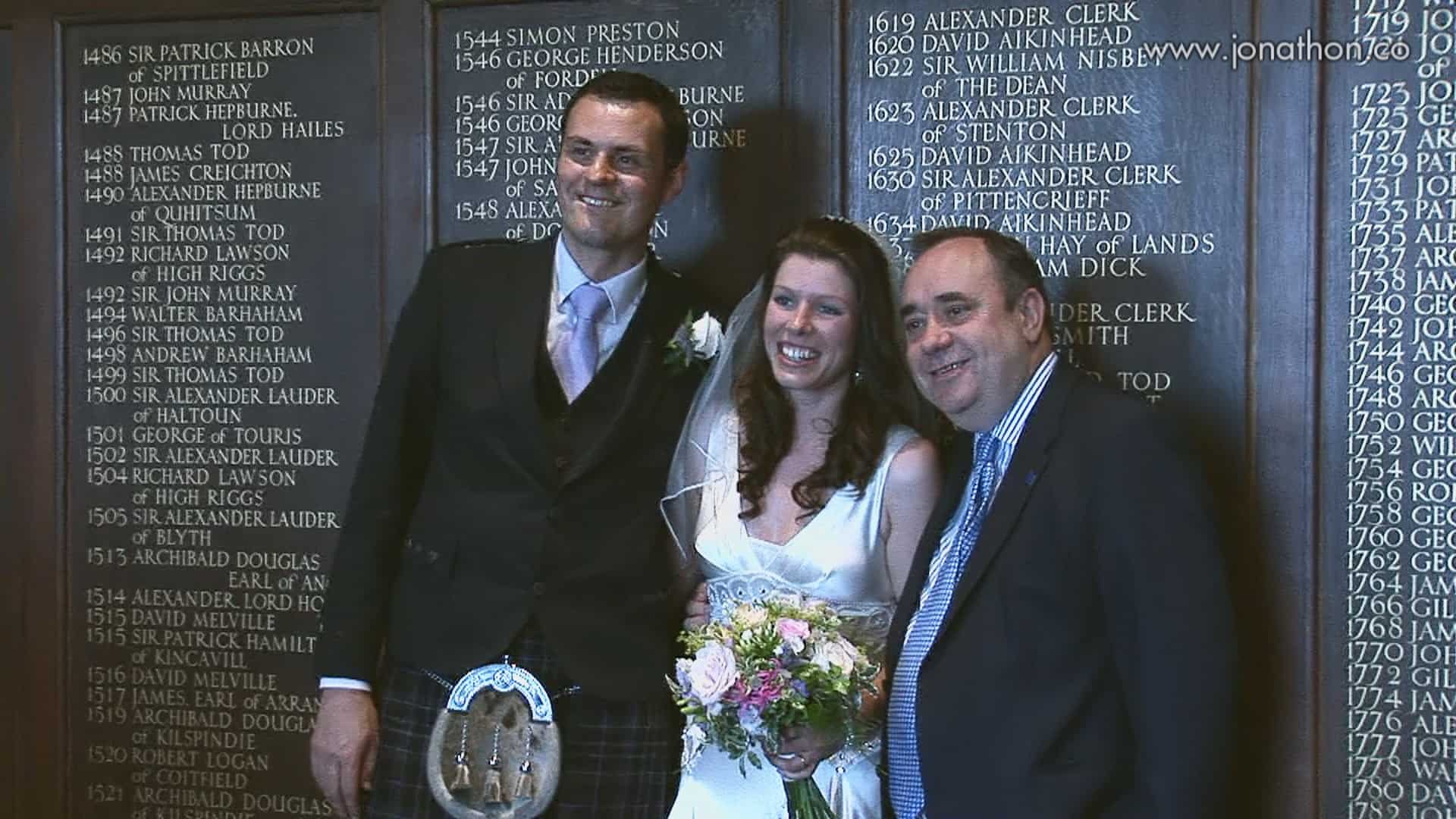 I recently had a really fun day filming Susannah and Nathan's Edinburgh City Chambers wedding video. This lovely couple were married at Edinburgh City Chambers, located on the Royal Mile. Afterwards, the wedding reception was held at The Royal Botanical Gardens Edinburgh.
It was Armed Forces day in Edinburgh. The city centre was packed with lots of tourists and Edinburgh City Chambers was hosting an event to celebrate the day. As a result, there were lots of military top brass and politicians coming into City Chambers. But before the Armed Forces event, Susannah was due to get married to the love of her life, Nathan.
Susannah arrived on time in spite of the road closures and hordes of tourists. Both she and Nathan were so clearly in love, they couldn't stop smiling! The ceremony was really lovely and good fun to watch and film. Afterwards, the newly-weds were congratulated by all their guests, then waited to have a few photos were taken inside City Chambers. While they were waiting, First Minister Alex Salmond was making his way into the building. So the newly-weds were asked if they would like to meet the First Minister! I was there to capture the meeting on video. Alex Salmond was very gracious, congratulating the newly-weds and posing for a few photos with them.
The video sample below shows Susannah and Nathan's meeting with Alex Salmond. The newly-weds took the meeting with the First Minister in their stride. It was strange to be there filming a wedding then suddenly see the First Minister chatting to and congratulating the newly-weds! Not what you see at a typical Scottish wedding.
Afterwards, we made our way outside to the Royal Mile for the confetti shower. The city centre was packed with tourists, and as always they had their cameras out to try and capture a photo of the beautiful bride! Great fun and slightly surreal start to this amazing wedding day in a fantastic city-centre wedding venue!
Congratulations to Susannah and Nathan, thank you very much for asking me to be your wedding videographer for the day.
Edinburgh City Chambers Wedding Video
See the historic city centre wedding venue.