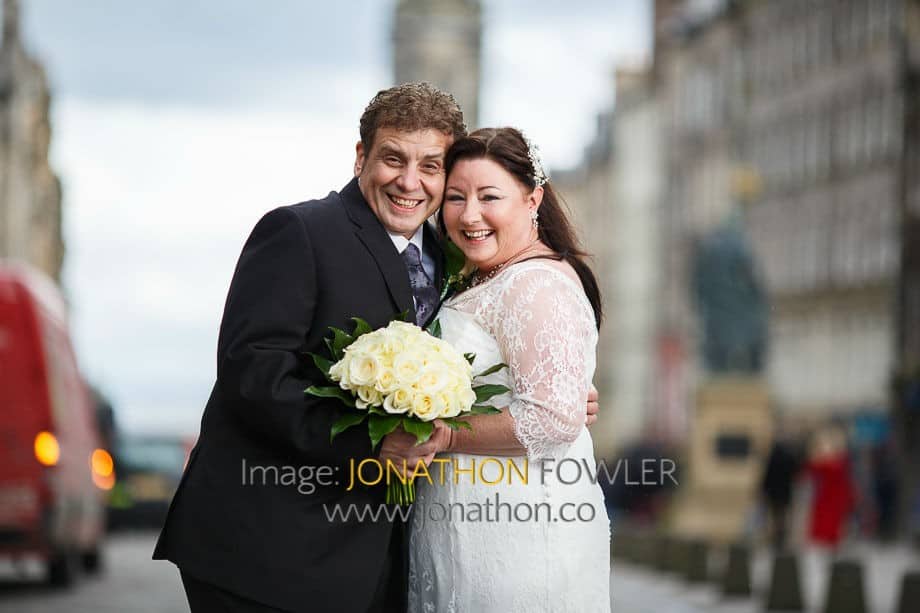 One of my first ever commissions as a wedding photographer in Edinburgh was covering a Lothian Chambers wedding. I wasn't sure what to expect. Being a registry office, I mostly expected a slightly run-down municipal office type of building. I couldn't have been more wrong.
Lothian Chambers is a beautiful building conveniently located in the heart of Edinburgh's Old Town. Featuring a beautifully finished interior with a grand staircase and wood-panelled walls, this beautiful old building puts many hotels and other wedding venues to shame.
I've photographed many Lothian Chambers weddings and always enjoy being there. From an Edinburgh wedding photographer point of view, it's a gorgeous venue with the added benefit of being located amongst some stunning buildings and streets which I always enjoy using as a beautiful backdrop for my photos.
Lothian Chambers weddings often are smaller events, and Margaret and Frank's wedding was one of these more intimate wedding days. I met Margaret and Frank the day before their wedding and they were such a nice couple who travelled from England to get married. Frank is an American who was on the team that developed the software I use for editing wedding videos. It was great to 'talk shop' with him though we had to cut it short as tech/geeky chat really wasn't on Margaret's agenda! I can't really blame her!
The following day was really enjoyable. A lovely wedding ceremony followed by a photoshoot around Parliament Square and the Royal Mile. Luckily we had just finished shooting the photos as the heavens opened and it started pouring!
We then headed to The Dome in George Street, where the wedding reception was being held. This beautiful city centre venue is always a pleasure to visit and a great building for shooting wedding photos.
A wonderful day with a really nice couple. Congratulations to Margaret and Frank. I look forward to being back at Lothian Chambers next month.
Wedding At Lothian Chambers
In the meantime, I'd like to share a few of my favourite photos of this beautiful wedding day at Lothian Chambers.