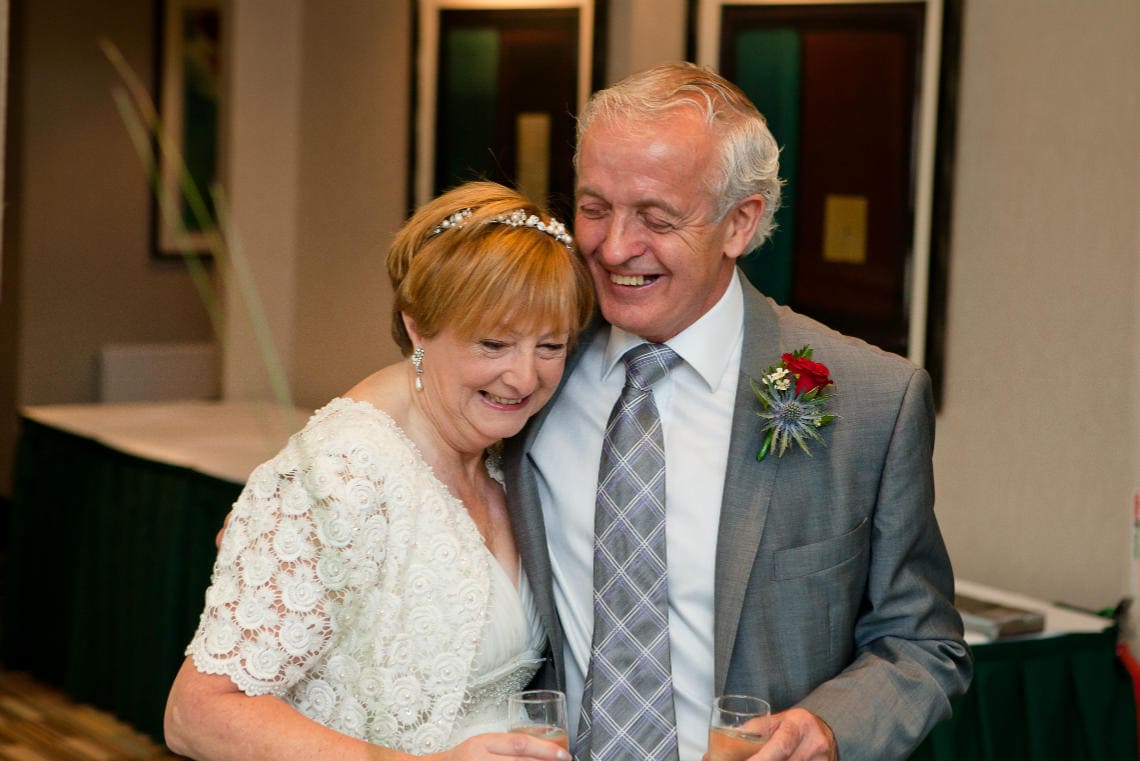 I was delighted to be shooting Anne and John's wedding photos at Norton House Hotel. This was my second wedding of the week. What a great ending to a fantastic week. The beautiful Garden Suite is a gorgeous, intimate location at which I love shooting photos and videos.
Most of the weddings I photograph or film are fairly large events, often with over one hundred guests, so it was a nice change to be working at a smaller, more intimate wedding. The emphasis for today's wedding at Norton House Hotel was to be on shooting natural photos of events as they happen. The Garden Suite at Norton House Hotel is fantastic for shooting beautiful wedding photos. It has floor to ceiling windows, which ensure plenty of light (even on a rain-soaked day like today). There's also plenty of space allowing me to stand back and observe and photograph the wedding party and guests enjoying themselves as they chat and enjoy a drink with their canapes.
This really was a wonderful day. I was there covering the event and celebrations until early evening. I even had a chance to relax and chat with some of the guests. It was wonderful to see everyone celebrating Anne and John's special day. It really was the perfect wedding day and a real privilege to be part of that day.
This was the second time this summer that I've been booked to photograph a wedding at Norton House Hotel. It's been great photographing a wedding at Norton House again. I really look forward to going back there for more weddings in future. Both weddings I photographed this summer were unfortunate to have seen the wettest weather we've had for a while. Fingers crossed that next year brings some sunnier and drier weather! The gardens at Norton House are a wonderful backdrop for newly-wed photos.
Congratulations to Anne and John! Thank you so much for being so welcoming and relaxed in front of the camera. You were both great fun to photograph and make such a lovely couple. It's going to be great creating your unique wedding album.
Wedding Photos At Norton House Hotel
Shared with you below is a small selection of photos from Anne and John's wedding at Norton House Hotel.