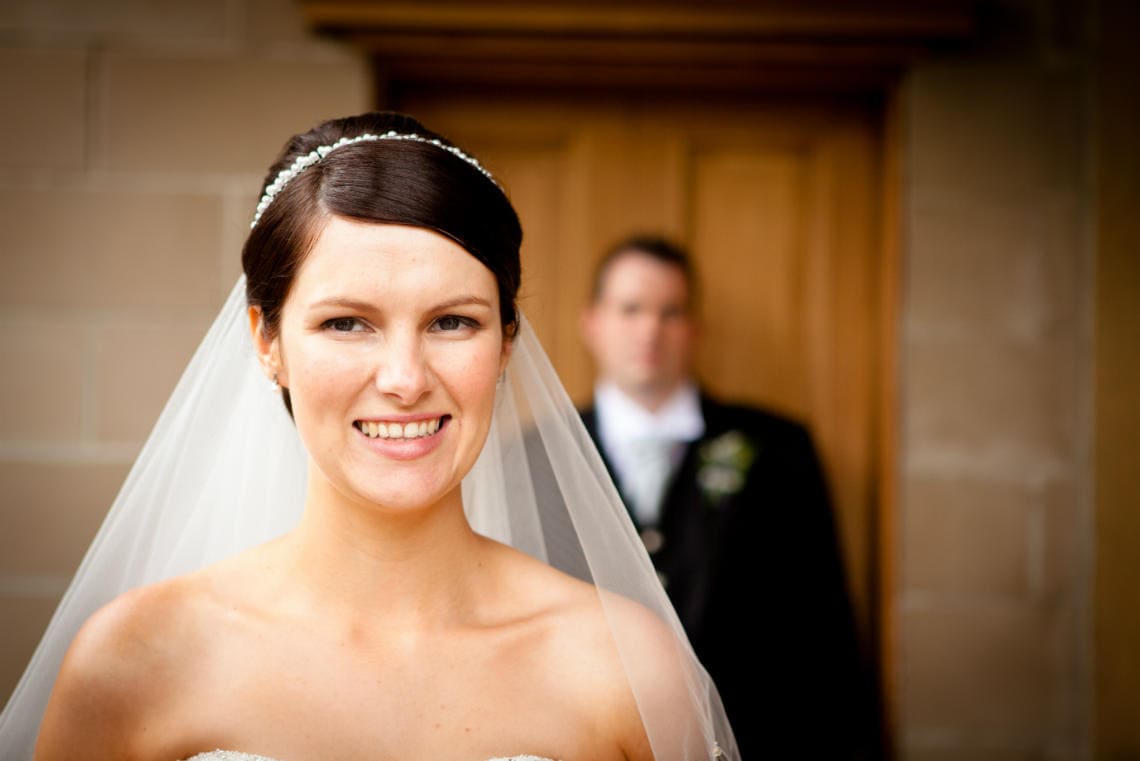 Brilliant to have just spent the most wonderful day shooting Claire and Neil's Norton House Hotel wedding photos. This lovely couple were married at the beautiful Norton House Hotel, a fantastic wedding venue just outside Edinburgh.
The day started with me taking photos of the girls' preparations (nice to see the girls from Blush doing the makeovers!). With the weather being overcast but dry I managed to take a good selection of outdoor photos of Groom Neil, the Groomsmen and the guest's arrivals at Norton House.
Claire looked gorgeous in her beautiful white wedding dress. The main staircase at Norton House was a splendid backdrop for photos of Claire with her Father.
After a lovely and romantic civil wedding ceremony, followed by the signing of the marriage schedule, it was time to head outside and take a few group photos. Just as we headed outside the heavens opened. Enough time to encourage everyone into a large group for a quick photo before we all got soaked. Once we completed the big group photo, the rest of the day was spent indoors. Unfortunately, there was a thunderstorm overhead for most of the rest of the day!
This didn't spoil anyone's enjoyment of the day. Norton House offers excellent facilities and plenty of places for me to take smaller group photos and some gorgeous contemporary wedding photos of the newly-weds on their own.
I photographed the rest of the day, with lots of great photos of the speeches, the evening reception, cake cutting and first few dances. With the evening entertainment being provided by the fantastic 'Wildcard' live band, the party was in full swing by the time I left in the evening.
A wonderful wedding day at Norton House Hotel, great fun to be part of it. Great to be back at this historic wedding venue. Congratulations again to Claire and Neil, I look forward to sharing your wedding album design soon.
Here's a wee peek at a few photos from Claire and Neil's brilliant wedding day at Norton House. Be sure to also check out my blog about Anne and John's wedding day at Norton House Hotel Garden Suite.
Norton House Hotel Wedding Photos