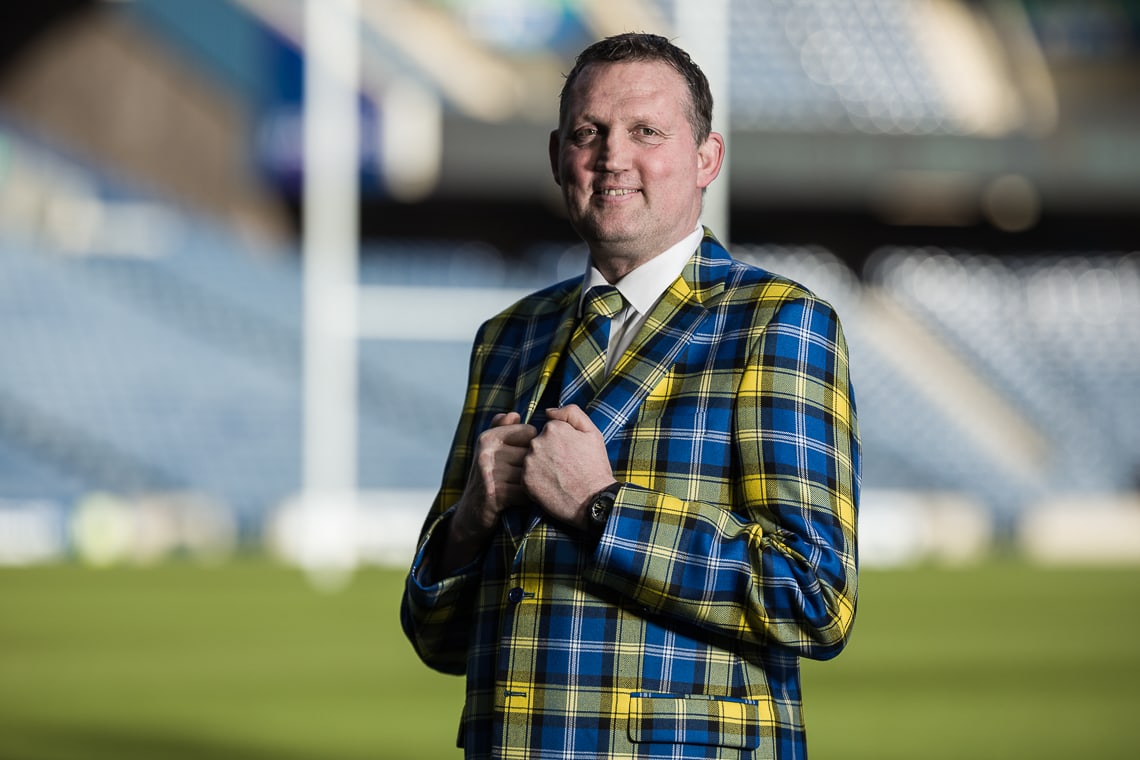 Great to be back working with ScotlandShop when they hired us as to shoot product photography again. This time we were asked to shoot photos at the launch of a new collaboration with Scotland Rugby legend, Doddie Weir.
Sadly Doddie was diagnosed with incurable motor neurone disease (MND) in 2017.
Doddie soon realised there was a lack of research into treating and curing this disease. Doddie decided to try and do something positive about this situation.
Doddie and Scotland Shop got together and together came up with a fantastic idea to create a unique tartan based on Doddie's background in rugby. The tartan colours of blue and white represent the colours of Scotland. The black and yellow shades represent Melrose RFC, the first amateur senior team Doddie played for, and the black and white represent Newcastle Falcons.
Emily at ScotlandShop created the unique tartan design which has been used to create a varied range of tartan products. Profits from the sale of the tartan products are donated to the 'My Name'5 Doddie' charity.
Scotland Shop invited us to meet with Doddie for the launch of the new tartan at Murrayfield Stadium, the home of Scottish rugby.
The photography task was straightforward. To create photos of Doddie at various locations in and around Murrayfield Stadium. Doddie would be wearing a suit made from the striking tartan. The images would be released to the press to promote the launch of the new tartan and to highlight the 'My Name'5 Doddie' charity.
This was a big weekend at Murrayfield Stadium as the Scotland rugby team were going to be playing against England. A quick turnaround of the photos was required, and we were delighted to have the photos ready quickly.
Scottish Television's film crew we're also at Murrayfield to film and interview Doddie during the proceedings, as Doddie would appear on the national news to promote the launch.
We're delighted to share here a few of our favourite photos from the photoshoot. Please get in touch if you are looking for a photographer experienced in shooting product photography.
Product Photography – Doddie Weir Photo Gallery
Note that the copyright for all of the images on this website belongs to Love Wedding Photos And Film and these images may not be copied, distributed or reproduced without our prior written consent.