Scotland elopement in the heart of Edinburgh, Virginia and Henry's wedding beneath the shadow of Arthur's Seat in Holyrood Park. The ancient ruins of St. Anthony's Chapel. Its weathered stones whispered secrets of centuries long past, an exquisite and historic location looking out over Edinburgh's Old Town.
Virginia and Henry, kindred souls bound by a love that defied time, decided this sacred place would bear witness to their union. They yearned for a wedding that echoed the timeless romance of the chapel itself, away from the fuss and formality of a grand affair.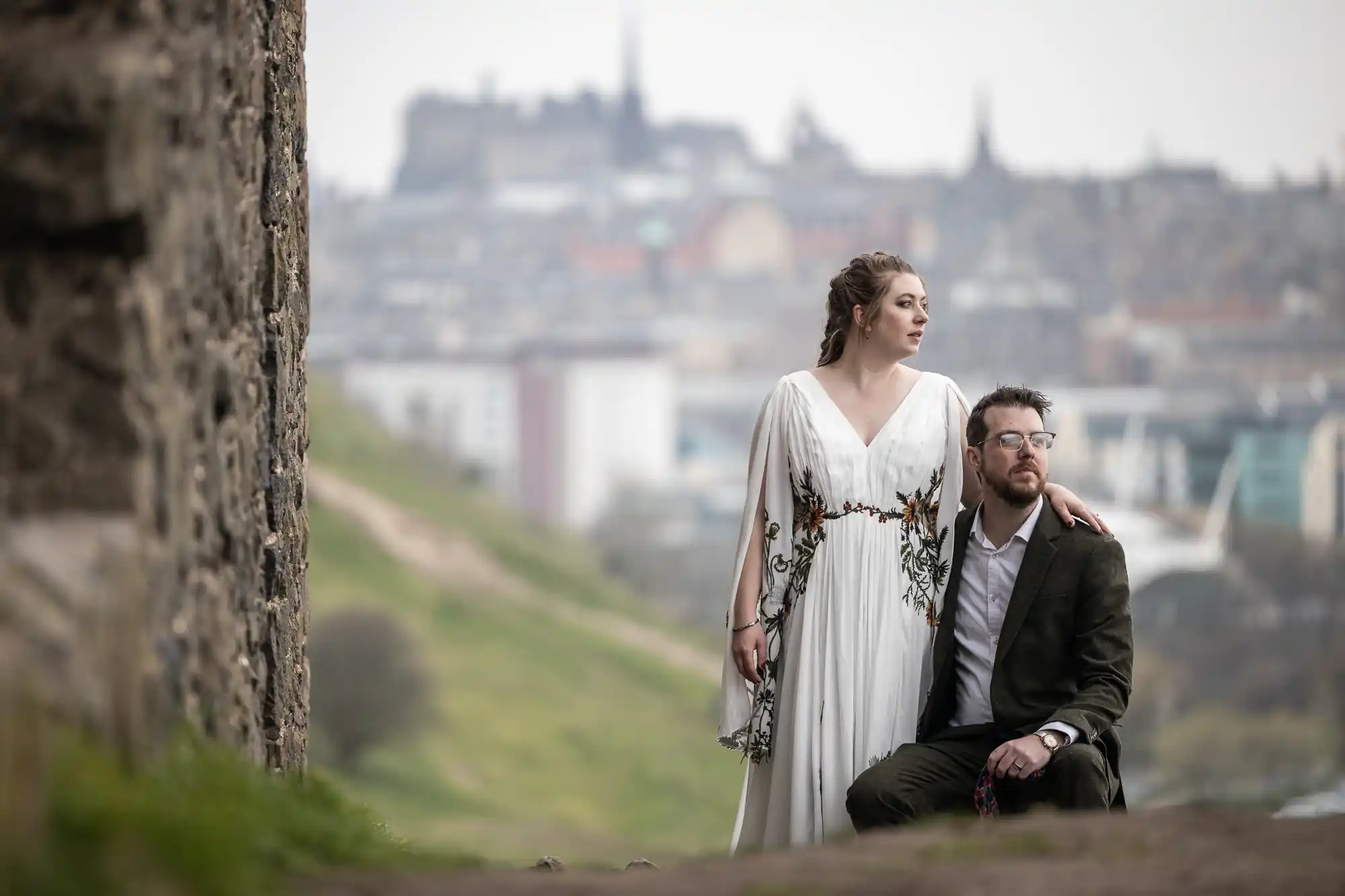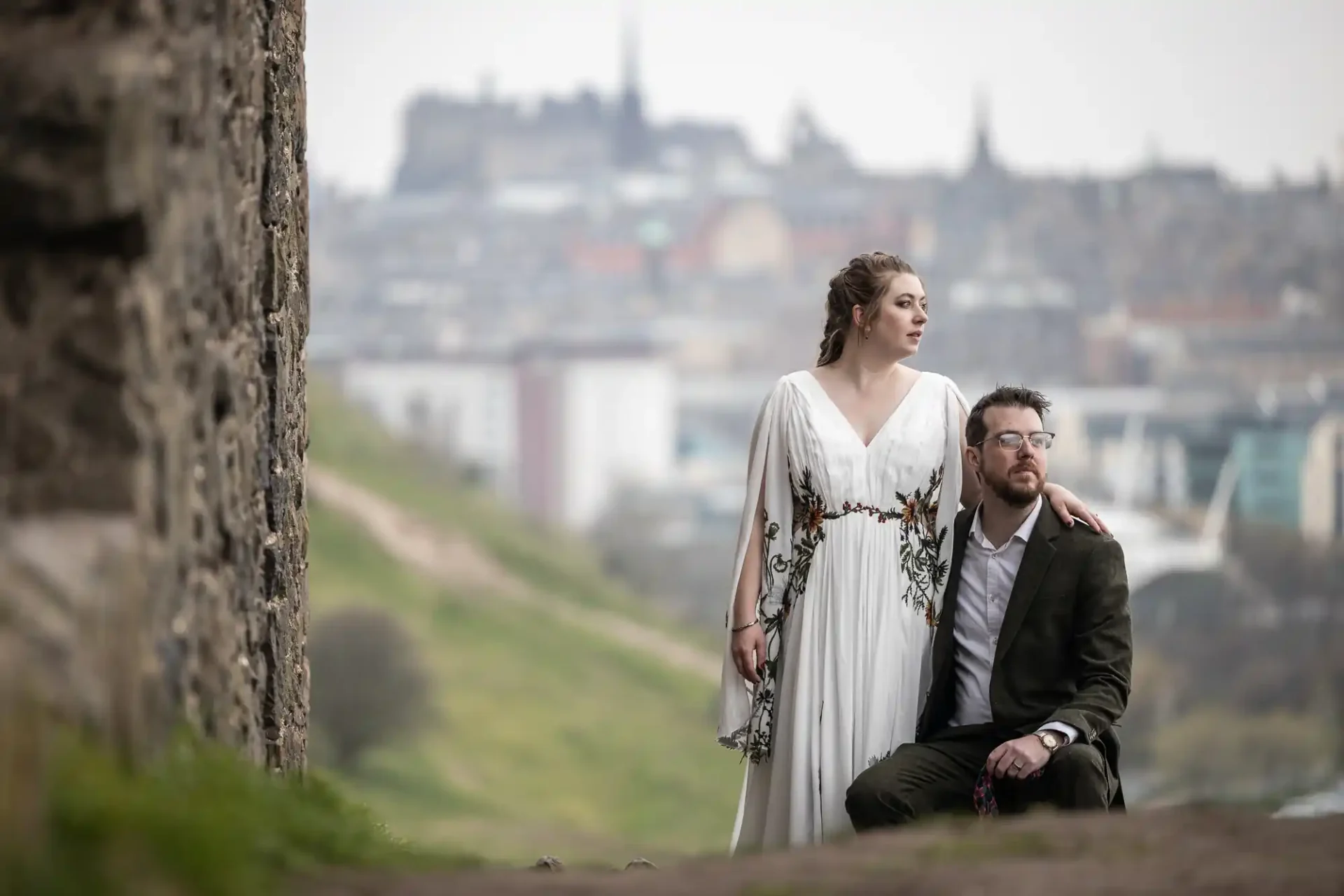 Our couple were joined at their Scotland elopement by a handful of close family and friends on a cloudy afternoon which offered perfect lighting for gorgeous photos. Away from the city's cobbled streets, Virginia's beautiful Flora and Lane gown billowed in the breeze, while Henry, dapper in his suit, smiled as his beautiful bride-to-be approached, arm-in-arm with her father.
They exchanged vows amidst the ruins, their voices a gentle murmur, as if sharing secrets with the stones. Announced as newlyweds, family and friends cheered in approval, embracing their love story.
Afterward, our newlyweds wandered through the ruin of St Anthony's Chapel, hand in hand. Embracing each other, revelling in the knowledge that they had stolen a moment of magic for themselves.
Virginia and Henry's Scotland elopement is now part of their unique love story, whispered between the walls of St. Anthony's Chapel, a tale of love as boundless as time itself. And as they gazed back at the ruins, one last time before leaving, they knew they would forever carry Edinburgh's magic in their hearts.
Always a magical place in which to get married, it's an honour to be asked to photograph couples eloping to Edinburgh, and always a privilege to be allowed to capture magical moments with the newlyweds.
We've covered Scotland elopements at locations throughout this beautiful country. Please contact us if you are considering eloping to Scotland, we'd love to help you.
Photographer Testimonial
Scotland Elopement Wedding Photos
A few of our favourite Scotland elopement photos taken at St Anthony's Chapel in Edinburgh.