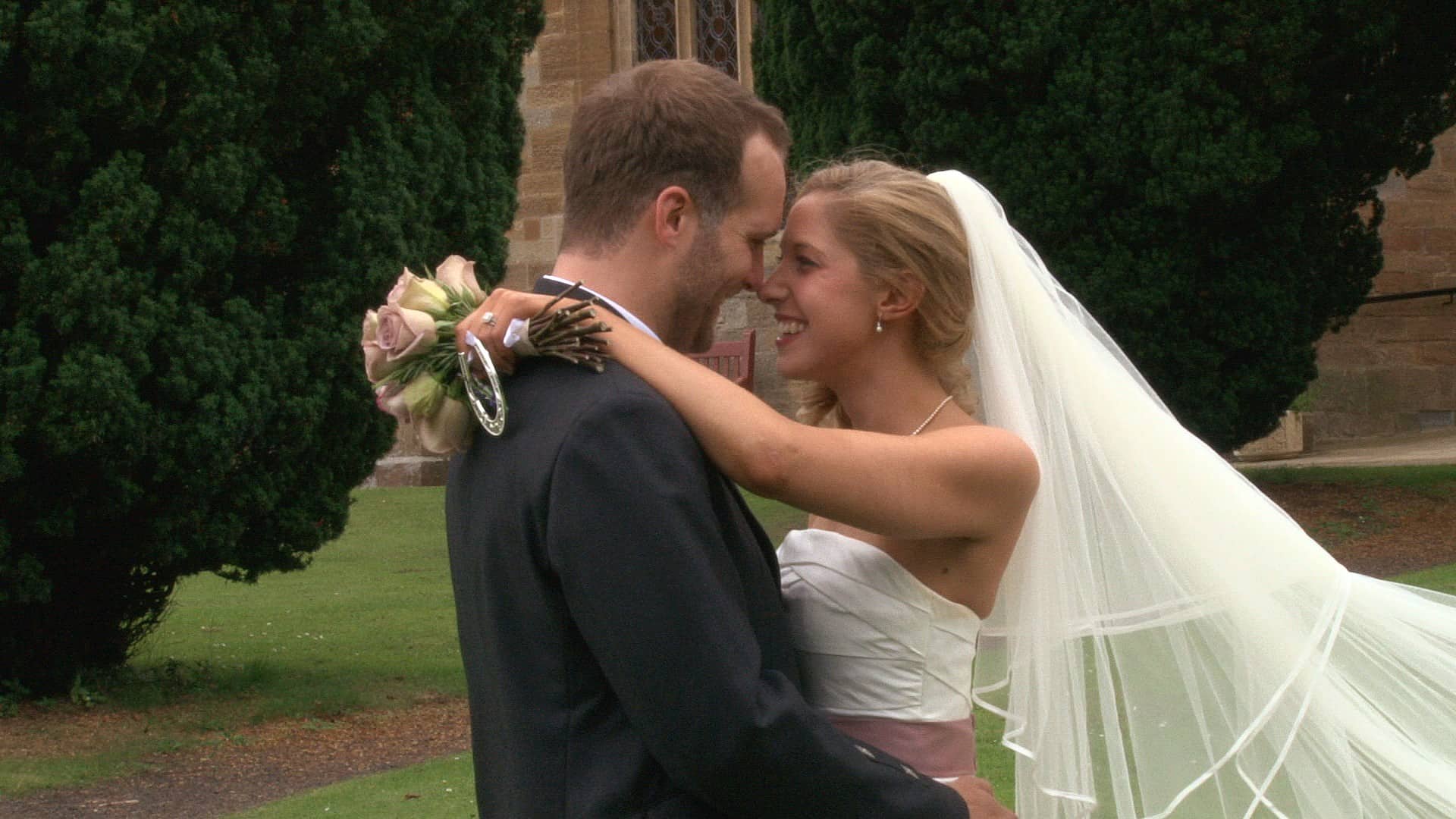 I've recently finished editing a lovely Oxenfoord Castle wedding video for Leigh and Brian. They were married at Cranstoun Church, which is located within the beautiful and spacious grounds of beautiful Oxenfoord Castle, near Pathhead, Midlothian.
The wedding video begins with me filming a few 'establishing shots'. These establishing shots set the scene for the film. A few exterior and interior shots of the church. Brian and the guests arriving at the church and chatting with family and friends. And beautiful bride Leigh arriving at Cranstoun church in a classic white Rolls Royce. Backing music was chosen by the newly-weds and synchronised with the video. I love their choice of music, not at all like a lot of 'wedding video music'!
After the wedding ceremony, the newly-weds were congratulated by their families and guests and posed for a few photos. The weather was cloudy but dry, so everyone walked the short distance to Oxenfoord Castle for the champagne reception. The grounds of Oxenfoord Castle were the perfect setting for the champagne reception.
Lots of space in the beautiful gardens meant guests could relax and soak up the atmosphere of this wonderful setting.
The wonderful 'Ritz Trio' jazz trio entertained the guests on the spacious lawn. It was such a lovely atmosphere, really fun to film everyone enjoying themselves. Unfortunately, the heavens opened and it started to pour with rain, but luckily just as the call for the wedding breakfast was made. Perfect timing saved the day!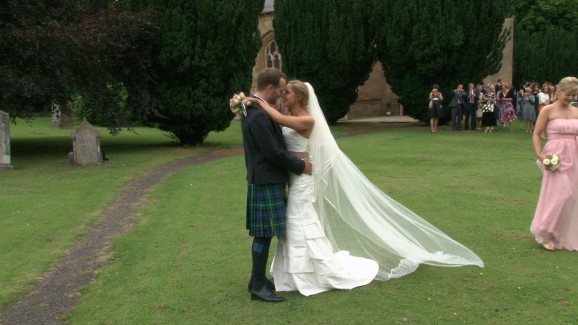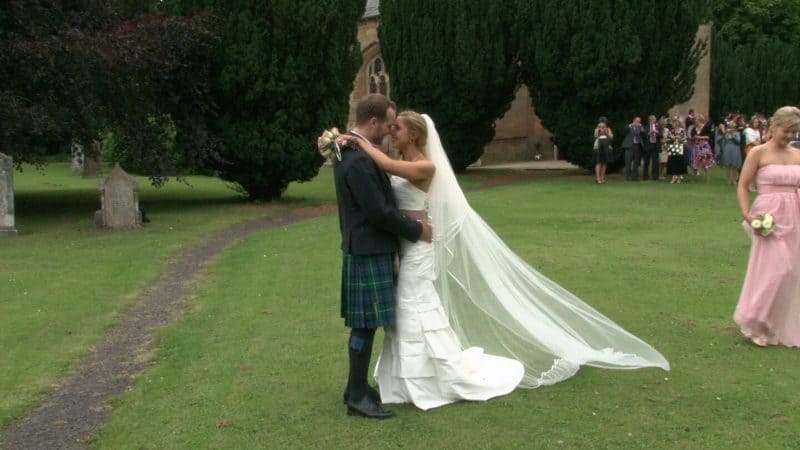 I filmed the rest of the day up until the first few dances in the evening. It was a really fun day and a pleasure to film Leigh and Brian.
I'd like to share the opening few minutes from Leigh and Brian's Oxenfoord Castle wedding film. Each clip of video tells part of the story of the newly-weds' wedding at Oxenfoord Castle. The music used during the editing was selected by Leigh and Brian.
Oxenfoord Castle Wedding Video
You might also be interested in seeing Caroline and Tom's Oxenfoord Castle wedding photos.