Same-Sex Weddings
We are proud to be photographers of same-sex weddings. We would be honoured if you allowed us to create some wow-factor same-sex wedding photos when you exchange your same-sex marriage wedding vows!
With such stunning scenery, Scotland has some of the very best locations and same-sex wedding venues on offer.
As award-winning same-sex wedding photographers, we have loved travelling to different parts of Scotland to capture all the fabulous marriage ceremonies of our wonderful couples.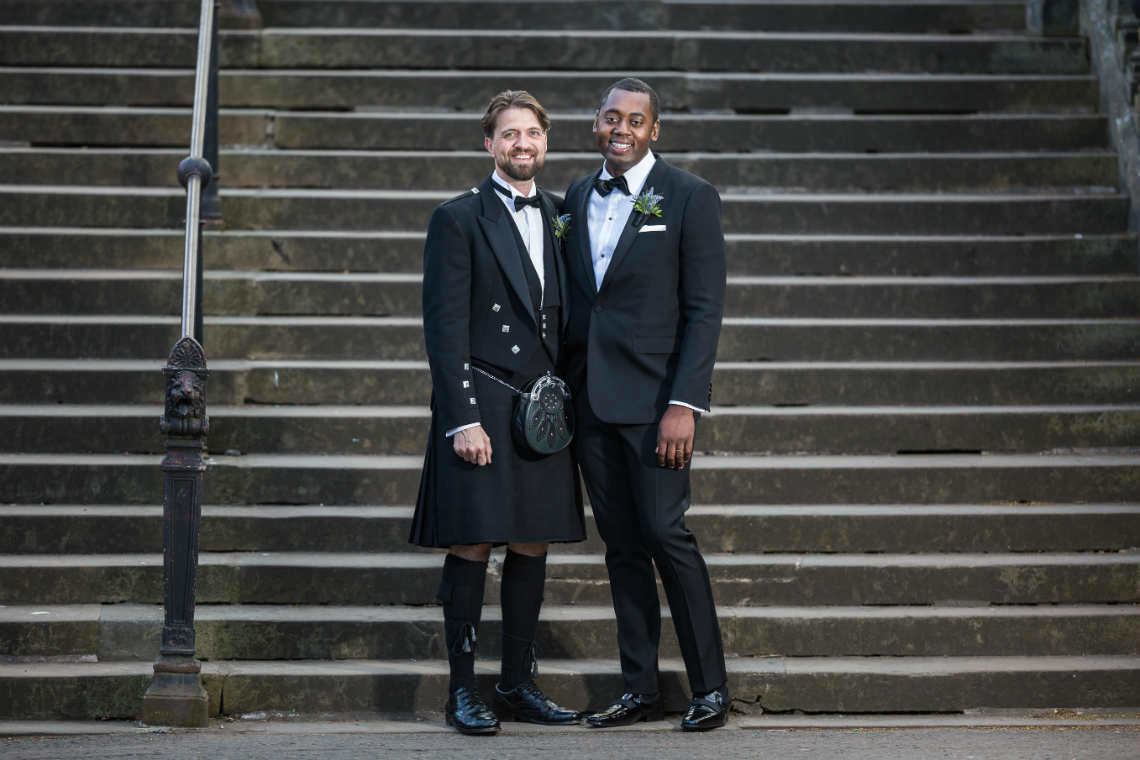 Be safe in the knowledge that we will be there to professionally and expertly capture your beautiful moments through the camera lens.
We are proud to be LBGTQ friendly. We are firm believers in love.  We love what we do, it feels like the best job in the world, and we love seeing and photographing and filming the connection you have with each other.
Love has no limits and knows no boundaries. Start planning your dream event today by getting in touch regarding our award-winning photographer and videographer services.
View our same-sex blog posts below. All of our blog posts are of real couples and real marriages that we have had the pleasure of photographing and filming since 2006.
We hope you love reading our stories and viewing photos of our couple's big day, just as much as we loved being there to capture all the romance and joy.
To make your research that little bit easier, we publish all of our photographer prices and videographer prices right here on our website.
Be sure to drop us a message to check our availability and arrange a meeting with us to discuss the plans for your big day.
 
As experienced elopement photographers we're delighted to share our favourite photos of Anita and Agata's Edinburgh City Chambers lesbian wedding.
See photos of Rebecca and Beck's same-sex wedding, created when I was invited to be these beautiful girls' Edinburgh City Chambers wedding photographer.
As Scottish destination wedding photographers and videographers, we are delighted to share a few photos and highlights video of this Isle of Skye wedding.