Registry Office Weddings
We think there is something uber-chic about registry office weddings and we hope that by the time you've seen our photos of real couples on their big day, you feel the same way, too.
If you're considering an alternative to the traditional marriage ceremony with lots of guests, a small and intimate ceremony may just be the answer.
Exchanging your registry office wedding vows in front of a small gathering of closest family and friends does not make your day any less special than a larger event.
Perhaps wrongly thought of as understated, registry office weddings in Scotland are a fabulous way to get married.
Opting for this type of civil venue is a cost-effective way to save on your budget, as the fee will be less than other, larger venues. Getting married doesn't mean you need to have a massive budget. The money you save can be put towards the other costs for your big day, including hiring us as your award-winning photographer in Edinburgh!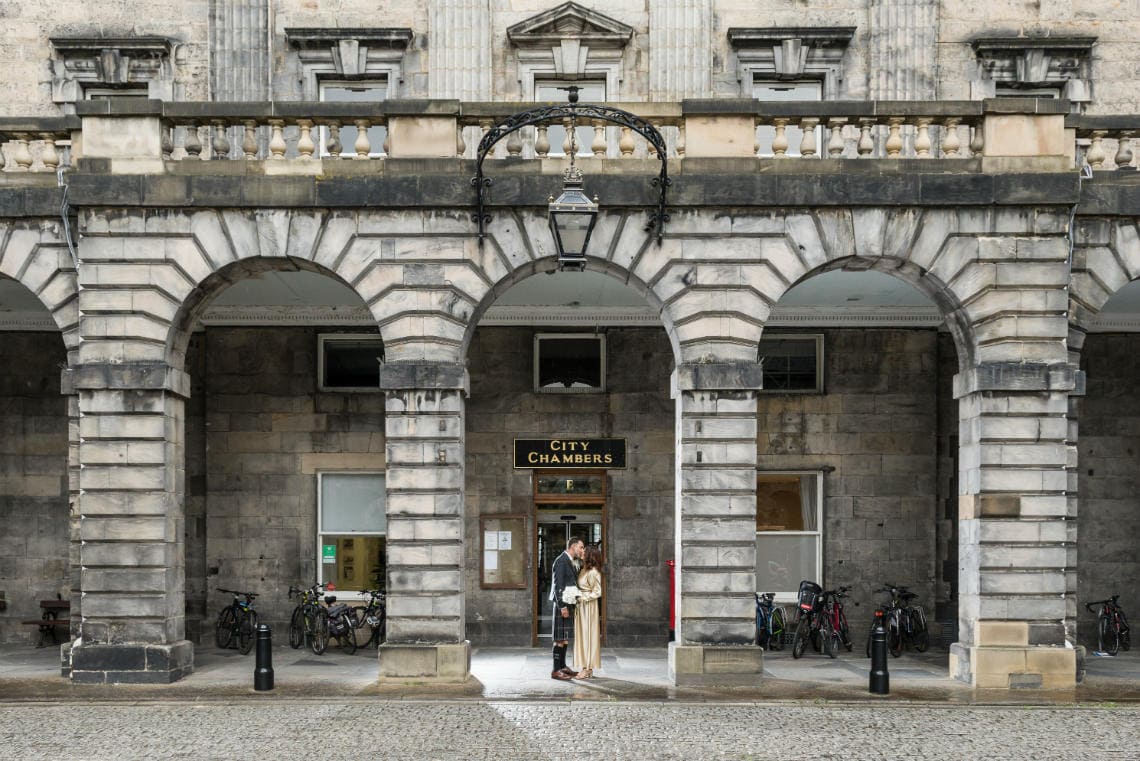 We have had the joy of photo and filming many registry office weddings Scotland since 2006. We are experts in registry office marriage ceremony photography and we would be honoured to be the photographers on your special day.
From elopements to micro-weddings, if you are looking for a registry office wedding UK we have an abundance of information and photos right here on our blog pages.
You will also find all our photographer prices and videographer prices here on our website. Please do get in touch if you have any questions, we are more than happy to help in any way we can.
As City Chambers Edinburgh registry office wedding photographers, we're delighted to share photos from Molly and Ross's perfect day.
As Lauren and Iain's Edinburgh City Chambers photographer, we're delighted to share a few of our favourite photos of this fabulous day.
See photos of a real City Chambers Edinburgh wedding ceremony, when lovely couple Kenny and Sarah tied the knot in style.