Hotel Weddings
Let's chat about hotel weddings. We think there are many positives to hosting the best day of your life at a hotel for weddings.
Most of the best hotel venues offer a variety of packages that you can choose from and tailor to your needs and budget.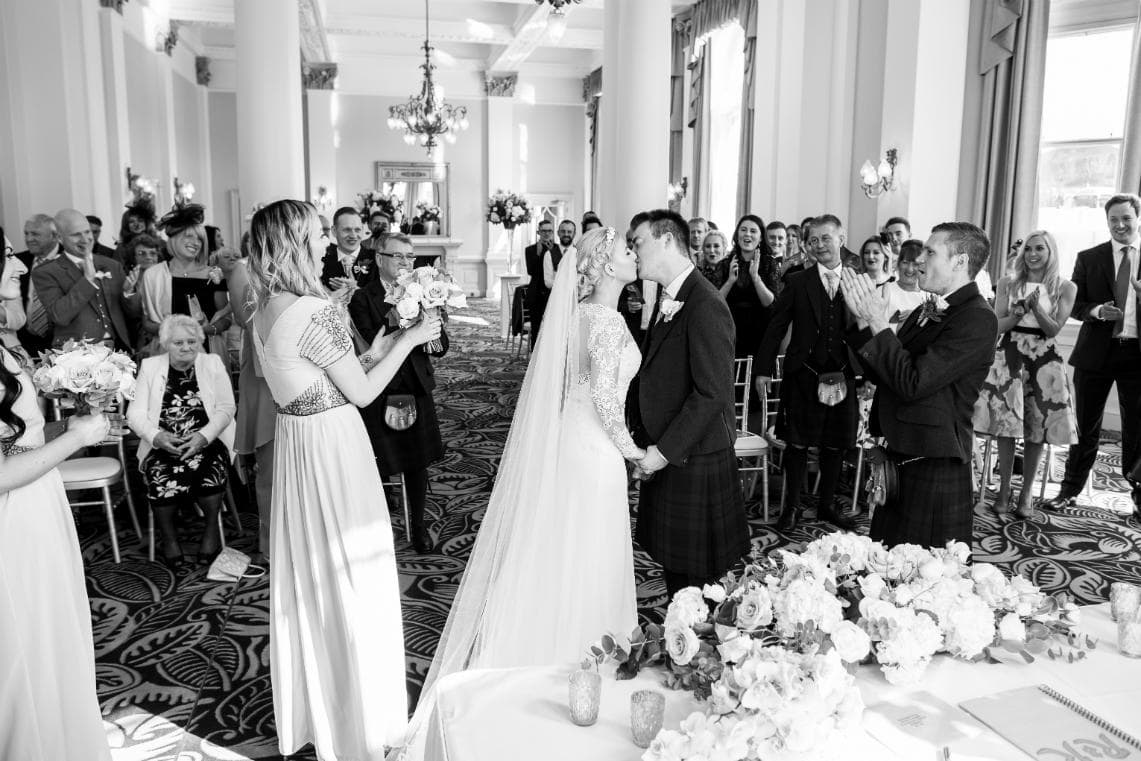 When you search for your perfect venue you'll notice that many have their very own function suite that is generally decorated in a plain pallet, providing you with a blank canvas that can be beautifully dressed for your special occasion.
There's a real sense of ease when researching hotel weddings Edinburgh. You will feel safe in the knowledge that your family and guests can enjoy the convenience of the hotel's facilities and are able to take advantage of having their accommodation right to hand. There's nothing better than taking some time out to relax and freshen up to recharge the batteries.
We have a wealth of knowledge as award-winning photographers and videographers and we're here to make your search for hotel weddings near me as simple as possible. We work professionally and seamlessly together with the hotel staff.
As a married couple, we have an expert eye when it comes to capturing details and all aspects of your unique day.
Take a browse at our hotel weddings blog posts that feature our fabulous happy couples at some of the very best hotel weddings UK.
If you have any questions regarding our photography or videography we would love to hear from you. You might also be interested in viewing our prices for a photographer and prices for a videographer.
You can contact us via the contact form on our website right here.
Glenbervie House Hotel wedding photographers. We're delighted to share photos from Kirsty and David's amazing day.
As the Prestonfield House wedding photographer, we are delighted to share the magical photos of Kim and Euart's Christmas wedding.
As a leading wedding photographer Edinburgh we're delighted to share Holly and David's fabulous day at the Waldorf Astoria Hotel.