Hotel Wedding Receptions
There are lots of things to love about hotel wedding receptions.
A lavish affair, where all your family and friends can join together in the celebration of your marriage.
If you live in Edinburgh, the Lothians and Fife, you are seriously spoilt for choice when looking for hotel wedding venues near me.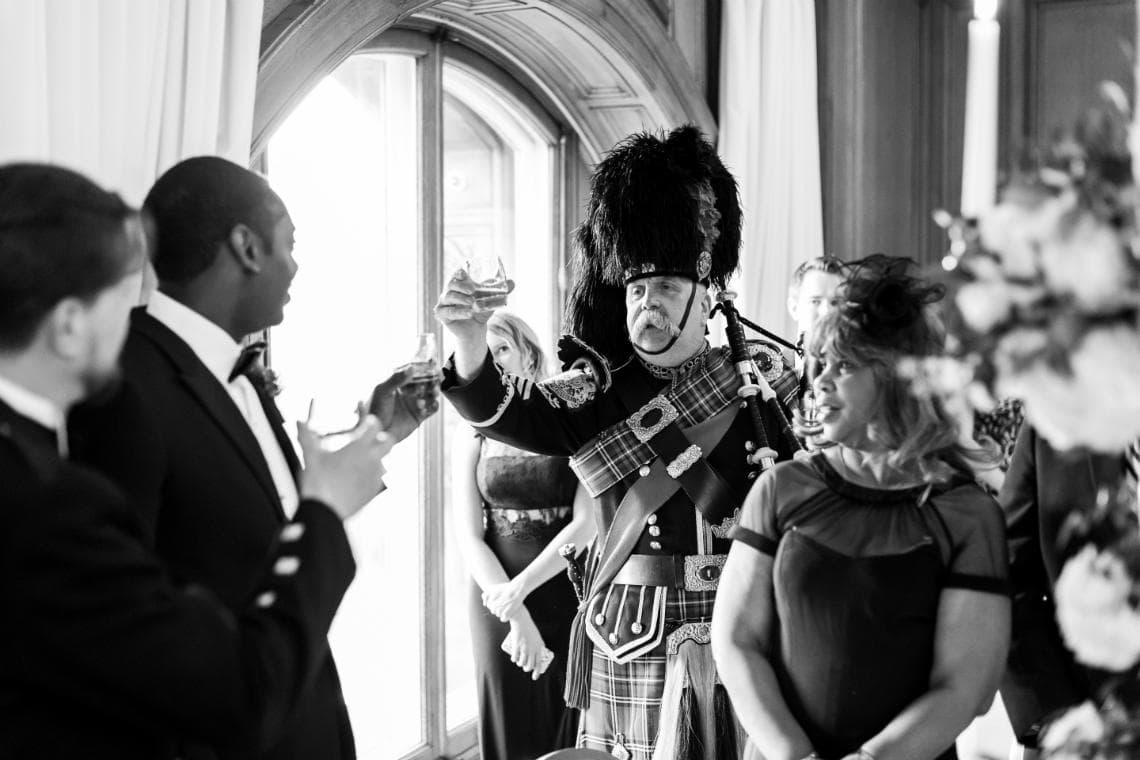 There is an abundance of fabulous hotel wedding reception venues near me, so it's no mean feat narrowing down your venue shortlist on hotels to have wedding reception parties.
Speaking from experience we love the atmosphere that a hotel for wedding reception has to offer. From the minute you make your grand entrance as newlyweds, the room is filled with an electric atmosphere.
Beautifully decorated tables adorned with gorgeous flowers, fill the air with the sweetest perfumed scent. Candles softly flicker, glasses full of prosecco. The room is full of the noise of chatting, laughter and most importantly love, which creates the most fabulous ambience.
After enjoying a delicious meal, evening celebrations go off with a bang as the newlyweds hit the dancefloor for their romantic first dance. If you are planning on having a ceilidh band, this is a sure way to have lots of fun with your guests and makes for some great photography opportunities.
Take a look at our blog posts right here on our website featuring real photos of couples in some of Scotland's most prestigious venues, of which we are recommended suppliers.
Get in touch with us to check our availability and find out more about our photographer and videographer services.
Glenbervie House Hotel wedding photographers. We're delighted to share photos from Kirsty and David's amazing day.
As City Chambers Edinburgh registry office wedding photographers, we're delighted to share photos from Molly and Ross's perfect day.
As the Prestonfield House wedding photographer, we are delighted to share the magical photos of Kim and Euart's Christmas wedding.