Elopement Weddings
We absolutely love elopement weddings!
In recent times, elopements have become increasingly popular. These intimate ceremonies may be smaller in size but they are definitely not any less special than typical larger events.
There is something so romantic about eloping. Our focus is always on keeping our couples happy and relaxed in front of the camera, as we document all the joy of the magical day.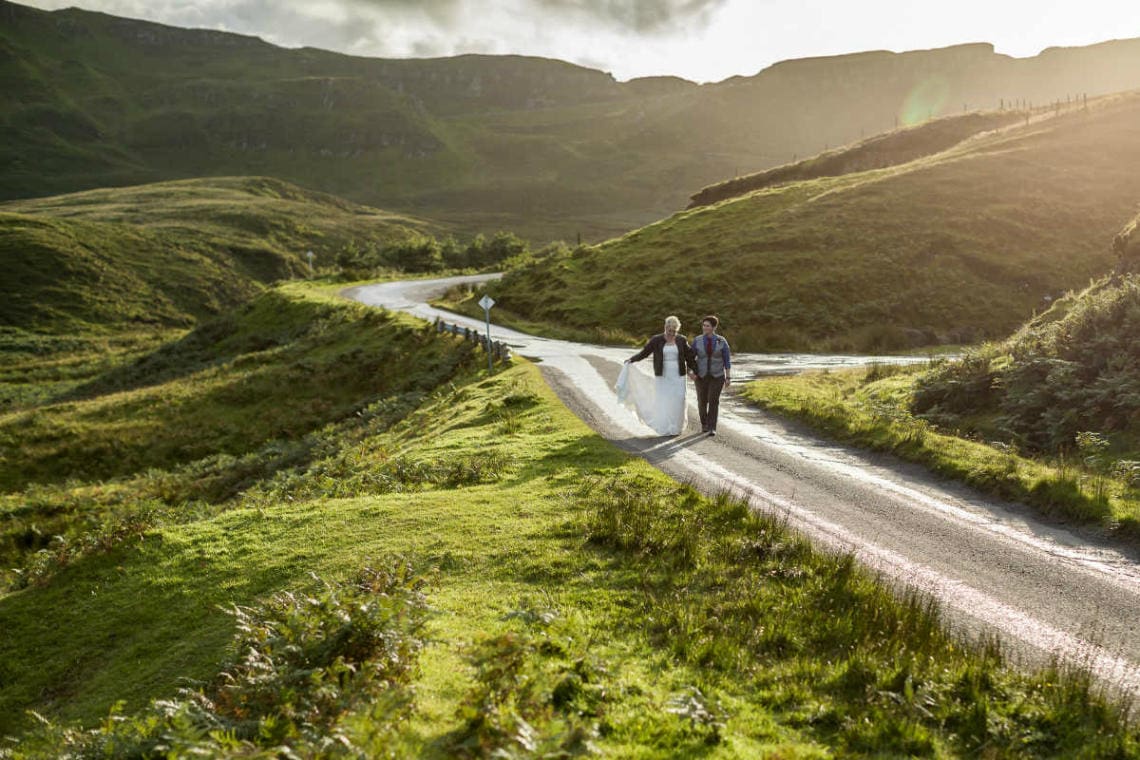 From urban city centre elopements to the wild and windy terrain of the beautiful Isle of Skye, there are so many fabulous locations for elopement weddings UK.
Whether you are planning on it just being the two of you on your big day, eloping in top-secret, or making it more of a family affair with a small gathering of friends and family, we have years of experience shooting elopement photography and videography.
We have photographed and filmed many elopement weddings Scotland since 2006. We offer a superb elopement wedding package at Edinburgh City Chambers registry office, with photography starting from £299. After you are announced as newlyweds we will take you for a stress-free photoshoot using the stunning backdrop of Edinburgh's Old Town.
We are always excited to share our most recent elopement weddings blog posts on our website, and regularly post sneak peek previews of our elopement photography on all of our social media platforms. Keep a lookout for these dreamy occasions featuring real elopers!
You can find more information on some of Scotland's best venues and details on all our photographer prices and videography packages here on our website.
As City Chambers Edinburgh registry office wedding photographers, we're delighted to share photos from Molly and Ross's perfect day.
As Lauren and Iain's Edinburgh City Chambers photographer, we're delighted to share a few of our favourite photos of this fabulous day.
As experienced elopement photographers we're delighted to share our favourite photos of Anita and Agata's Edinburgh City Chambers lesbian wedding.