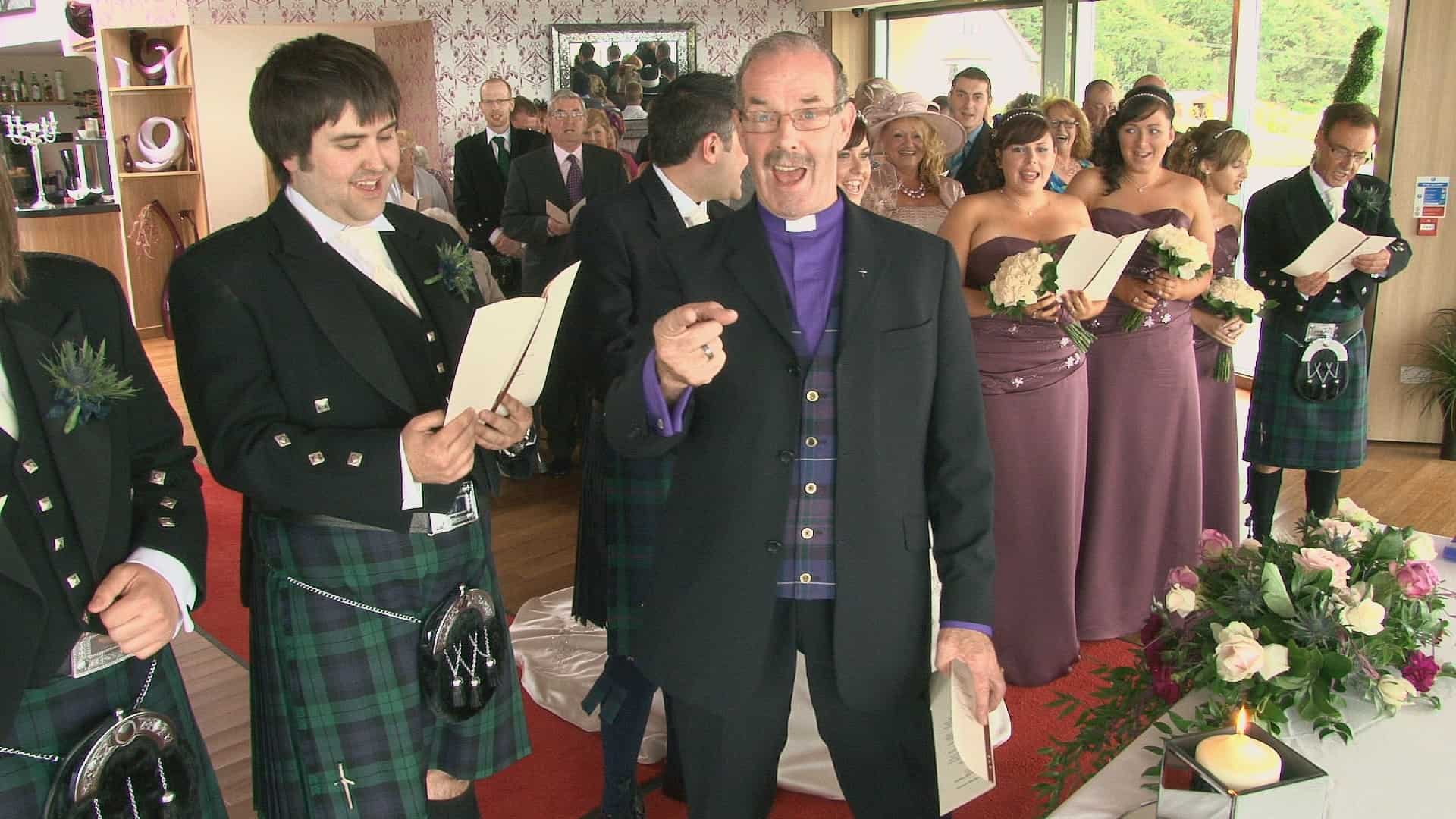 I was honoured to be invited to film Chloe and James' recent wedding video at The Vu. This lovely couple were married at one of my favourite West Lothian wedding venues, The Vu, at Balencrieff Reservoir, near Bathgate.
The Vu consists of two main buildings. The first, Water Lily, is where wedding ceremonies are held. This building is situated on a small island which is accessed via a walkway. On a nice day, the views from here are amazing, it's the perfect setting for a wedding. The other building, The Oasis, is where the wedding receptions take place.
I've photographed and filmed many weddings at The Vu, but this wedding stands out because of the fun had during the wedding ceremony. The Minister for this wedding is Bathgate Community Church Minister Jim Liddle. At first, he comes across as a typical Minister – very sincere and serious. However, when he gets started he turns into quite a funny guy! He had the wedding party and guests in stitches with his routine. I really enjoyed his quirky presentation style, he had everyone laughing and really enjoying themselves. A very funny man who was sincere and serious when he really needed to be.
Below, the short sample taken from the wedding video shows the wedding party and guests singing the first hymn. They are being 'encouraged' by Minister Jim Liddle. I found it really funny when, towards the end of the video clip, the Minister is seen waving to the camera. I couldn't keep a straight face! Maybe a good thing that not all Ministers are like Jim Liddle. But it's nice to see a Minister who has a sense of humour and knows how to make a couple relax on their wedding day.
I'm back at The Vu soon, booked to film another wedding at The Vu. Minister Jim Liddle has been booked by my clients to officiate at their wedding. I can't wait to film another wedding with Jim Liddle!
Wedding At The Vu
You might also be interested in viewing a slideshow of photos I created using photos of Chloe and James' wedding at The Vu.
And here's a peek at a few wedding photos taken from James and Chloe's The Vu wedding video:
We can also photograph and film your wedding at The Vu, and our prices for a combined wedding photographer and videographer package can be viewed here.