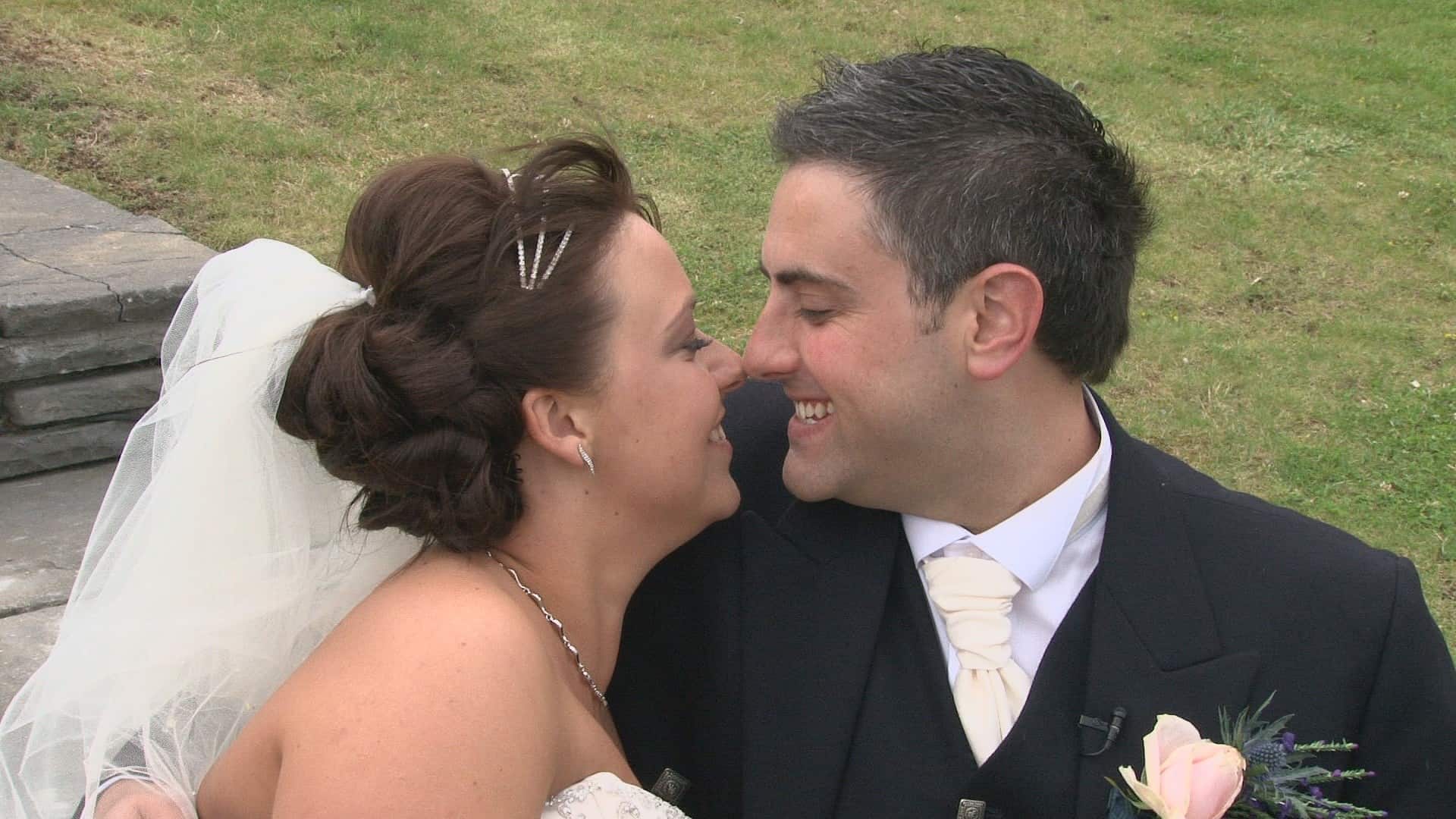 I recently had the pleasure of being Chloe and James' The Vu wedding videographer day. The Vu in Bathgate was a wonderful venue for Chloe and James' wedding day. This lovely Bathgate wedding venue is a popular setting for weddings in central Scotland and as an experienced wedding videographer in Scotland, The Vu is one of my favourite places for filming.
The Vu consists of two main buildings. Wedding ceremonies take place in 'Water Lily'. This is located on an island and is accessed via a bridge walkway. Wedding receptions are held in 'The Oasis'. I've filmed and photographed many weddings at The Vu since it opened and always enjoy being there.
With a range of Scottish wedding videographer options to choose from, coverage of Chloe and James' wedding day at The Vu began with me filming the groom and guests arriving. Bride Chloe arrived shortly after everyone was comfortable inside Water Lily. The wedding ceremony was conducted by Jim Liddle of Bathgate Community Church. Jim isn't your typical Scottish Minister. He's a little bit wacky, with a great sense of humour. He certainly puts everyone at ease and manages to make people laugh while conducting the ceremony. I like his wedding services, they're certainly different from a typical religious wedding ceremony!
Shown below is a 'photo montage' slideshow of wedding photos. It was created by taking around a hundred still images from the video camera footage and synchronising this to a music backing track. This exciting and fresh way of presenting highlights from your wedding video is available as an upgrade to any of the wedding videography packages I provide.
The movement of the images keeps the edit fresh and interesting.
All you do is choose your favourite track of music and I'll do the rest. I can create a great slideshow from your wedding video or wedding photos.
The Vu Wedding Videographer
Here's a small selection of still images taken from The Vu wedding video. Congratulations to our newly-weds, you were a pleasure to work with and filming your day was such fun.