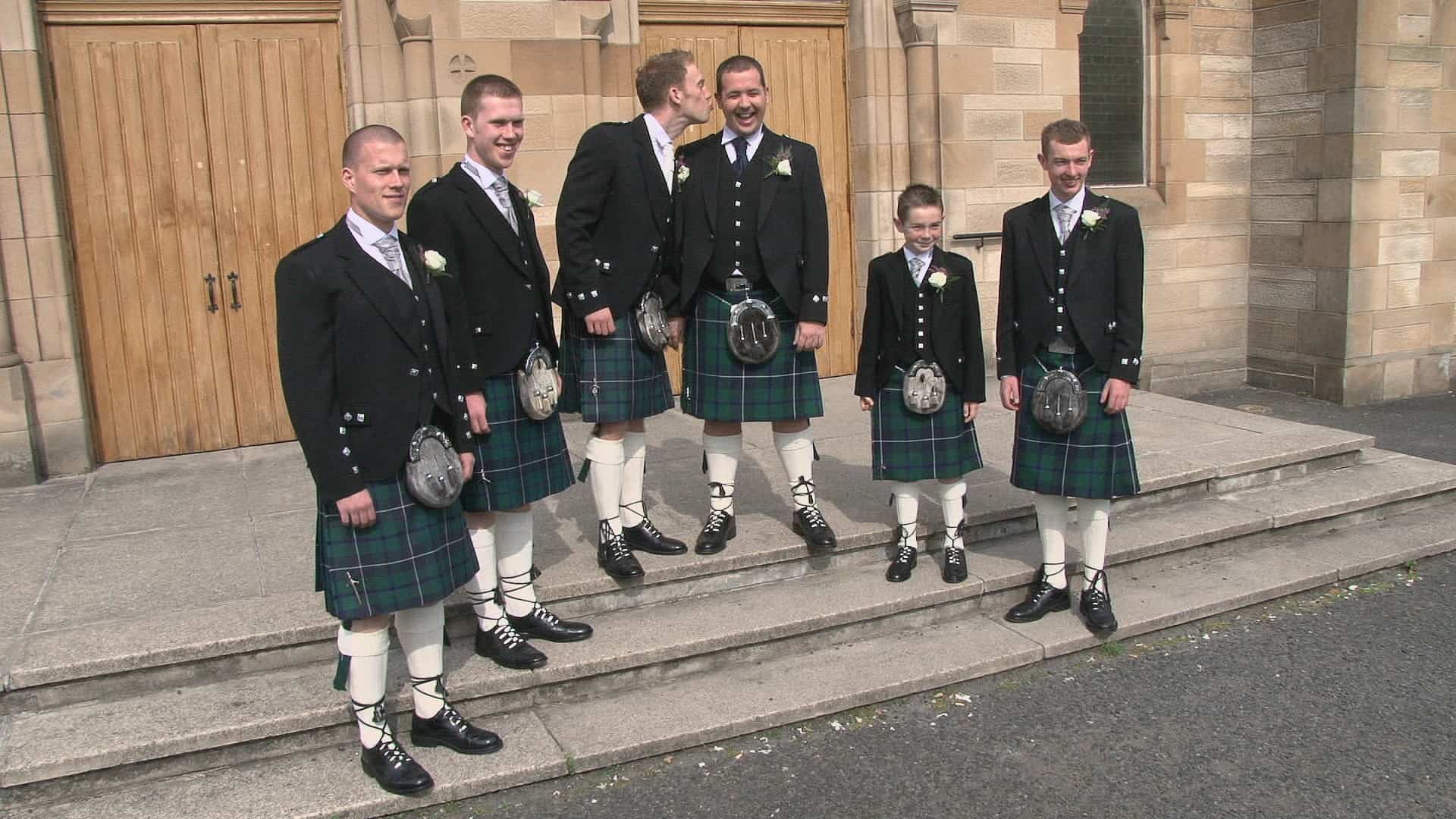 I recently completed editing a beautiful St Mirin's Cathedral wedding video. I filmed the wedding of Jemma and Kenneth at St Mirin's Cathedral in Paisley. The newlyweds held their reception at the lovely Moorpark House, Kilbirnie, a gorgeous wedding venue located in the west of Scotland.
This is the opening introduction sequence from Jemma and Kenneth's wedding video. The video includes a music soundtrack specially chosen by the Bride and Groom. Their choice of music means a more personalised video, much better than using the same music on every client's video, which is often the case when it comes to choosing wedding videographers in Scotland.
This was a fantastic wedding day. I filmed the wedding guests and groom arrivals using a Steadicam rig. This amazing equipment allows me to film super steady and cinematic shots. It enables me to walk around with the camera. Usually, this type of shot results in a jerky motion. With the Steadicam, everything is nice and smooth.
I arrived at the wedding venue an hour before anyone else. This gave enough time to film opening shots for the Paisley wedding video. Exterior and interior shots of the cathedral. These opening shots set the scene nicely. By the time I film these shots Groom Kenneth is arriving. I also like to take a few detailed shots of the groom and groomsmen before the guests arrive.
When the guests arrive it's time to film natural shots of people chatting and being introduced to each other. This part of the day is usually a great atmosphere. Old family and friends who haven't seen each other for ages. People making new friends. The groom telling everyone he really isn't nervous!
Then it's time for our beautiful bride Jemma to arrive. She arrives with her father in a gorgeous old Rolls Royce. There's still time for a few photos on the steps of St Mirin's Cathedral before our beautiful bride makes her way into the cathedral.
Here are a few still images which are taken straight from Jemma and Kenneth's wedding video.
St Mirin's Cathedral Wedding