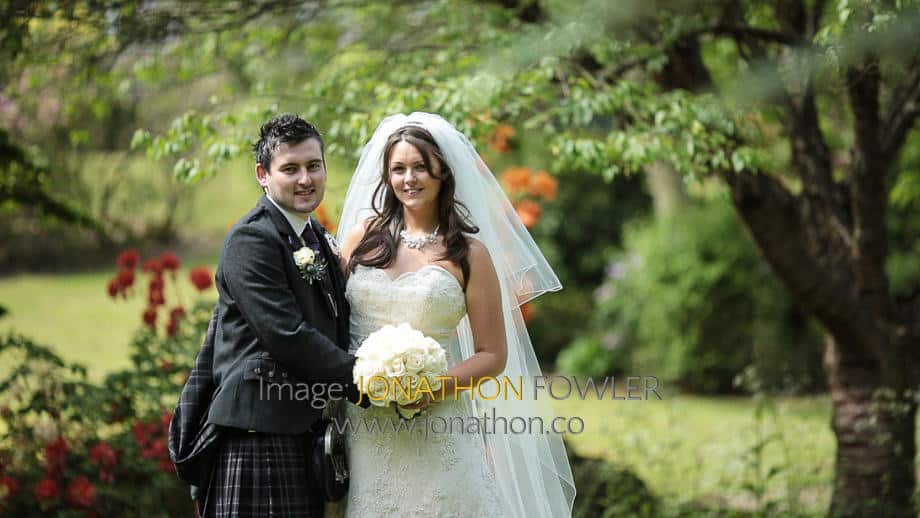 It was a beautiful sunny day for filming David and Elizabeth's Rufflets St Andrews wedding video.
My day began filming Elizabeth and the girls getting ready at a cottage they'd rented near Dundee. Everyone was in good spirits, having fun and enjoying a glass of bubbly as they got ready for the wedding ceremony.
I spent around an hour filming the preparations. I love capturing all the little unique details in which each couple have invested so much time and money. Dresses, shoes, rings, flowers etc. I also love the atmosphere, that unique mix of excitement and nervousness!
David and Elizabeth were married at the beautiful Balgay Parish Church in Dundee. I knew this area quite well as I'd previously photographed Amy and Kieran's wedding nearby at St Mary's Catholic Church.
After their lovely wedding ceremony, the newlyweds emerged from the church into the beautiful bright sunshine to be congratulated by their family and friends. After a few minutes of congratulations, it was time to depart for their wedding reception across the River Tay in the Kingdom of Fife.
Their wedding reception was held in one of St Andrews top venues, Rufflets St Andrews. I love St Andrews, I used to work and live there a few years ago so it's always a pleasure to return when photographing or filming a wedding here.
Perfect weather meant everyone could relax at outdoors and enjoy a glass of champagne on the lawn while the newly-weds had their photos taken around the beautiful grounds. David and Elizabeth looked so happy together, with some wonderful anecdotes about how they met. This couple clearly is perfectly matched, as revealed during the entertaining speeches.
My day ended filming the first few dances at the start of the evening celebrations.
What a wonderful wedding day filming with this happy couple. I look forward to filming my next Rufflets St Andrews wedding video!
Rufflets St Andrews Wedding Video