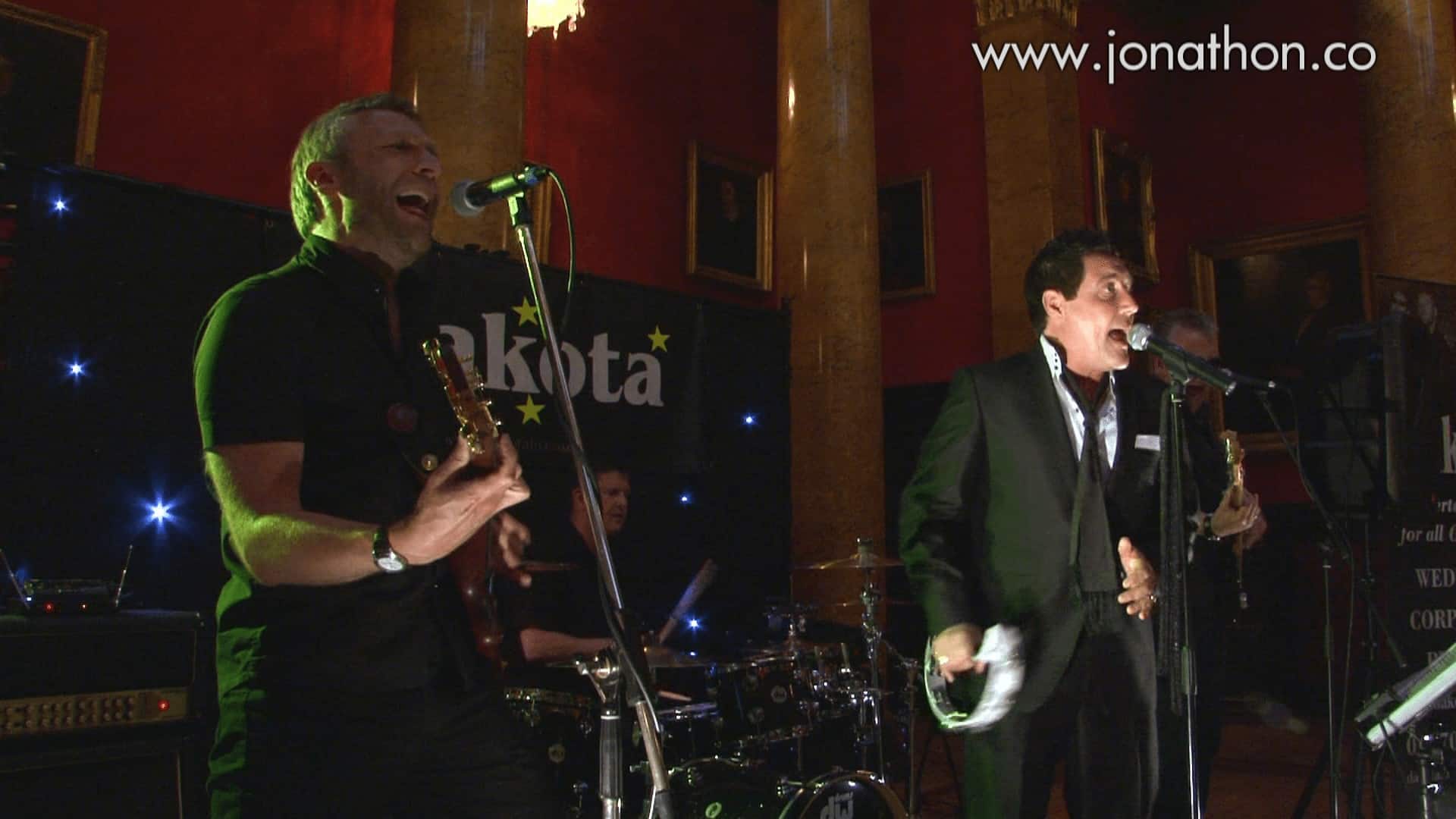 As an in-demand Edinburgh wedding videographer, I recently had the pleasure of filming Nicola and Shaun's Royal College of Physicians of Edinburgh wedding video reception. Amazing live band Dakota provided the evening entertainment.
Below you can watch Dakota performing live. They're performing Snow Patrol hit 'Chasing Cars' during this short video. A great band well worth consideration for your wedding reception.
I filmed this video at Royal College of Physicians of Edinburgh using two high definition video cameras. One camera was used to film Dakota. The second camera filmed the newlyweds dancing. The second camera was mounted on a Steadicam stabiliser rig. This enabled smooth filming as I walked around the edge of the dance floor. The result is a wonderfully cinematic feel to the video. A typical wedding video would be filmed from one spot at the side of the dance floor. Using a Steadicam provides stable mobility and creates a better and more interesting wedding film.
I can also use the Steadicam when filming at various points throughout your wedding video. I often use the Steadicam to film:
Bridal Party arrivals at the wedding venue
Wedding recessional (newly-weds walking down the aisle)
Grand entrance to the wedding breakfast
First few wedding dances in the evening
The use of the Steadicam is included as standard for all of our wedding video options.
The Royal College of Physicians Edinburgh is a wonderful wedding venue right in the centre of Edinburgh. The RCPE features beautiful Georgian and Victorian rooms. The New Library, Great Hall and Cullen Suite all provide lots of space for music and entertainment. The magnificent grand entrance hallway leads up to the historic rooms where I film your wedding or reception.
Royal College of Physicians Of Edinburgh Wedding Video – Dakota Performing Live
The video shown here was recorded in the Great Hall of the Royal College Of Physicians of Edinburgh.