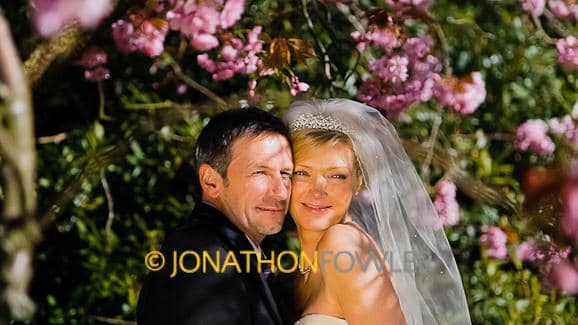 On Saturday, I had the pleasure of filming Avril and Dean's Norton House Hotel wedding video. Norton House Hotel is a wonderful wedding venue in Edinburgh, located to the west of the city at Ingliston. I've been honoured to have filmed many weddings at this fantastic venue for weddings.
After the dismal weather forecast, it was great to have perfect weather all day long and for the forecast to have been wrong!
Avril and Dean were married in the Norton House Hotel Ballroom. Groom Dean was very relaxed as he met and greeted wedding guests and family. Bride Avril looked beautiful as she walked down the aisle. Dean was so happy to see Avril, he had a little tear in his eye as he looked at Avril walking up the aisle.
After a lovely wedding ceremony, everyone made their way to The Veranda for a post-wedding glass of champagne and canapes. I filmed lots of fun and laughter here, people congratulating the newly-weds, making new friends and getting to know one another. There was a great atmosphere which was good fun to film.
Thanks to the beautiful weather everyone was able to head outdoors for the group photo shoot. The beautiful Norton House Hotel gardens provided a gorgeous backdrop for some exquisite photos of the newly-weds. I particularly love the cherry blossom backdrop seen in the photo on this page. Avril and Dean looked so happy and in love, I captured some really beautiful video of the couple on their own.
The newly-weds were piped into The Ballroom for the wedding breakfast and speeches. I filmed the speeches with two cameras, one camera filming a wide-angle shot of the top table, the other camera filming close-up shots of each speaker and reactions to the speech.
The evening ended with the cutting of the wedding cake and first dances. Except the cake wasn't cut. The cake was a carefully created tower of profiteroles which the newly-weds poured a jug of warm chocolate over. A bit different from the usual cake cutting and the cake looked utterly delicious!
I filmed the first three dances, by which time the dance floor was packed with people having a great time!
This was a brilliant wedding day filming a lovely couple in an exquisite wedding venue.
I also wrote a blog post about Claire and Neil's wedding at Norton House Hotel.
Norton House Hotel Wedding Video – Photos Of The Day
Here are a few wedding photos taken straight from Avril and Dean's Norton House Hotel wedding video.