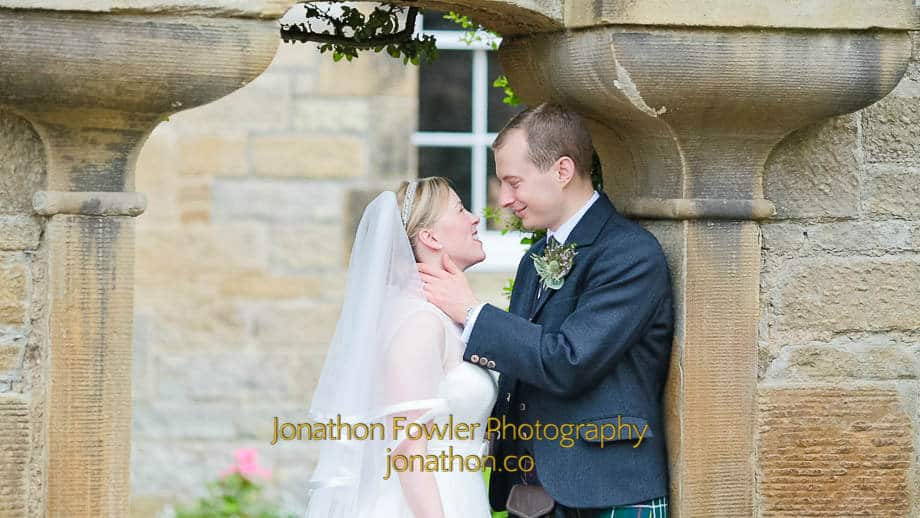 I was delighted to be asked by Connie-Louise and Gavin to film their Kirknewton House Stables wedding video. This lovely couple were married in a wonderful ceremony at The Salvation Army Church in Gorgie, Edinburgh.
The Salvation Army Church was an important choice of wedding venue to Connie-Louise and Gavin, as this is where the beautiful Bride's parents were married several years ago. Connie-Louise and Gavin looked blissfully happy as they were announced as the new Mr and Mrs!
Following their wedding ceremony, Connie-Louise and Gavin departed for their wedding reception at Kirknewton House Stables. The newly-weds travelled in a beautiful Bentley car while family and guests were transported in a historic old red Routemaster London bus.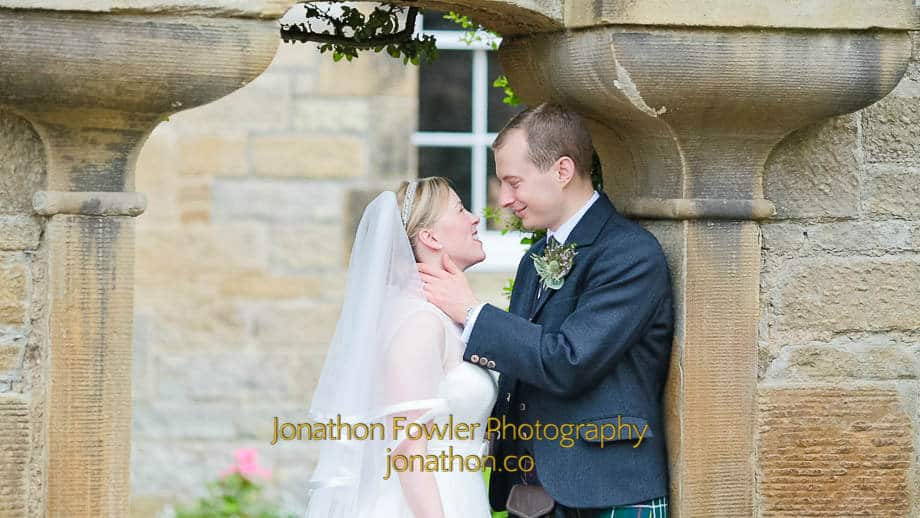 The grounds of Kirknewton House are a wonderfully romantic and tranquil setting for a wedding reception and the perfect backdrop for gorgeous wedding photos and video. I've now filmed many weddings at Kirknewton House Stables and always enjoy coming back to this exclusive use wedding venue.
During the wedding breakfast, there was a surprise for everyone when the waiters burst into song and put on a fantastic show. 'The Singing Waiters' really caught everyone by surprise as they had been serving drinks and canapes to enhance their disguise as talented singers and entertainers!
By the time I finished filming after the first few dances during the evening reception, the party was well underway and the dancefloor was packed with people having a great time.
Great guests who clearly had a brilliant day, entertaining and heartfelt speeches and the added bonus of the secret Opera singing all combined to make this one of my favourite weddings of the year.
Congratulations to Connie-Lousie and Gavin, it was an absolute pleasure being your wedding videographer.
Kirknewton House Stables Wedding Video Highlights Edit
The highlights video shown below documents Connie-Louise and Gavin's wedding day 'best bits', from arrivals at The Salvation Army Church in Gorgie, right through until the dancing in the evening at Kirnknewton House Stables.