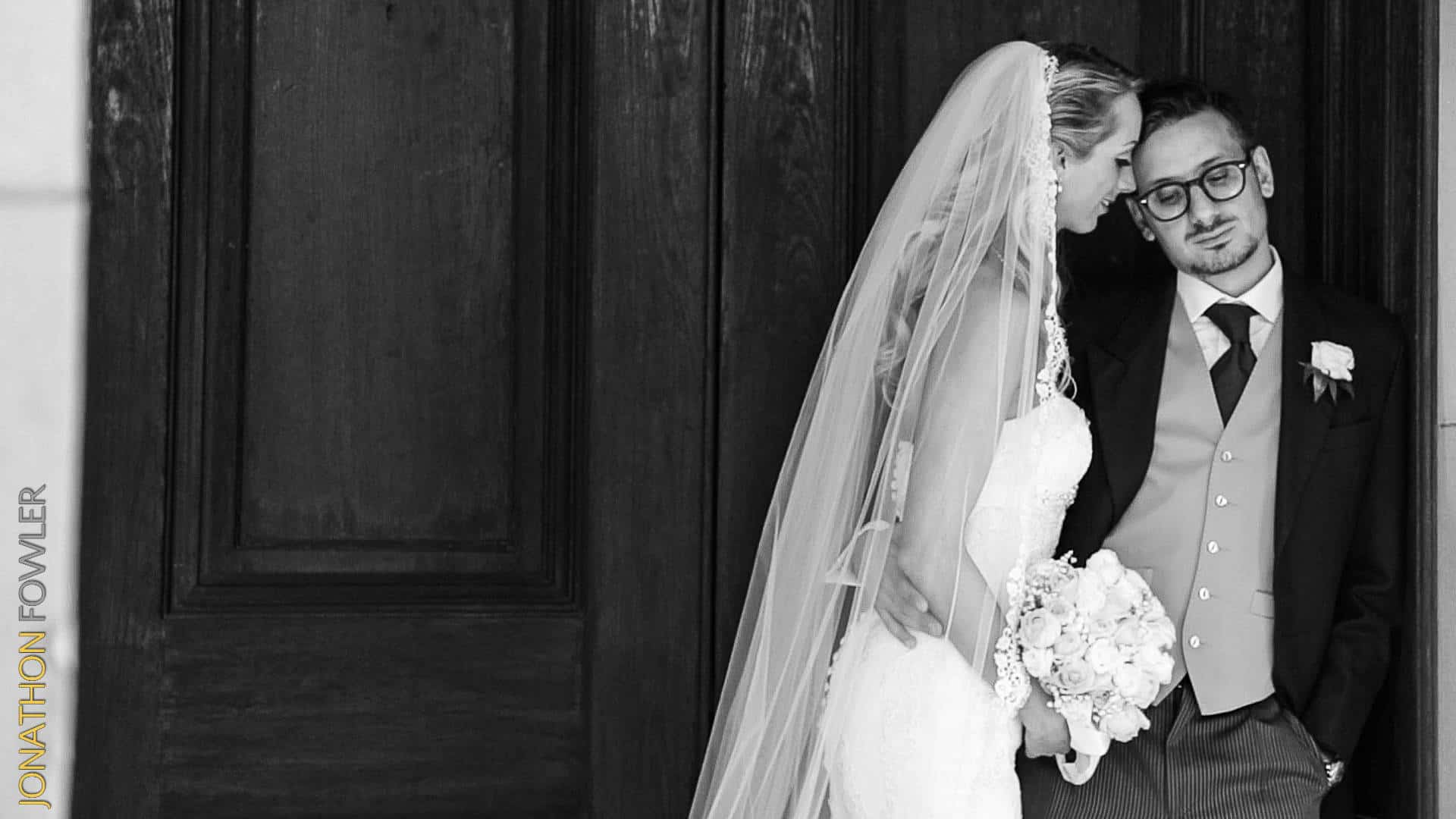 It was my honour to be recently filming Lucy and Gino's Gosford House wedding video. The wedding ceremony was filmed at St. Andrew's Church in Ravelston, Edinburgh. This beautiful old church is unusual due to being constructed almost entirely of wood. It was the perfect setting for Lucy and Gino's wedding ceremony, very romantic and with gorgeous light for filming.
After the ceremony, there was enough time to shoot a few photos and video clips of family and friends outside the church before the heavens opened and torrential rain ensured everyone made a dash for the wedding reception in East Lothian!
Lucy and Gino's wedding reception was held at the exquisite Gosford House near Longniddry, East Lothian. This is one of the most beautiful wedding venues in East Lothian, if not in Scotland. Gosford House is the home of the Earl's of Wemyss and March, set in 5000 acres of combined coast and parkland on the south side of the Firth of Forth.
Entering Gosford Estate via the large wrought iron gates, as you slowly drive along the winding driveway Gosford House comes into view and you see this enormous grand building sitting behind an expansive lawn overlooking the Firth of Forth.
The champagne reception in Gosford House was held in the impressive Marble Hall. Clad in beautiful Italian marble and with a wealth of original oil paintings and art on display, you can't fail to be impressed with this stunning venue.
Fortunately, the sun appeared ensuring Lucy and Gino could make use of Gosford's beautiful grounds for their newly-wed photos while I filmed them walking hand in hand.
I loved filming family and guests chatting and relaxing over a glass of fizz.
Congratulations to Lucy and Gino, you are a lovely couple who were a pleasure to film.
Gosford House Wedding Video
Newly-weds Lucy and Gino, taken from their Gosford House wedding video.