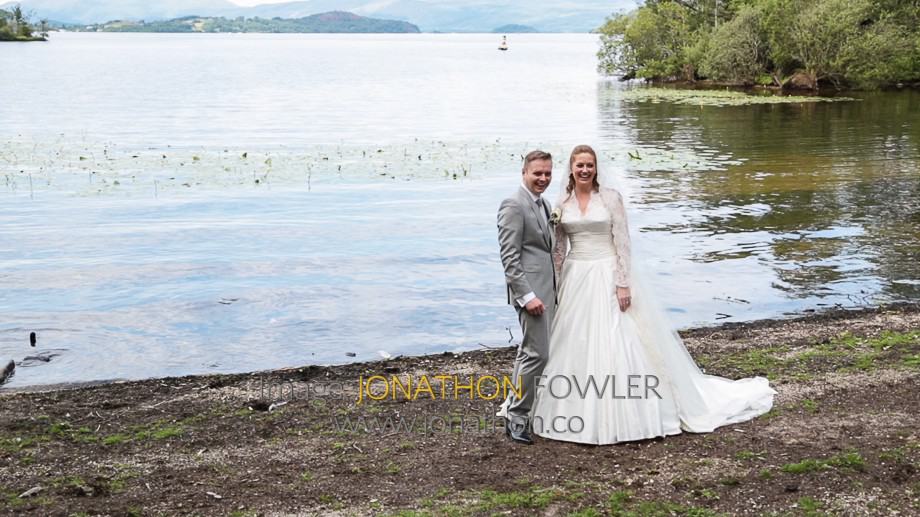 Filming Jane and Graham's Cameron House Hotel wedding video was my first ever visit to this renowned West of Scotland wedding venue. I'd previously filmed Hannah and Amit's wedding on the shores of Loch Lomond and fell in love with the area, so it was great to be back again.
My coverage of the day began with filming Jane and the girl's preparations at Jane's family home. Jane and Graham were married in the fabulous St Mary's Roman Catholic Church in Hamilton.
Jane and Graham looked so happy and in love as they exchanged their marriage vows in front of family and friends.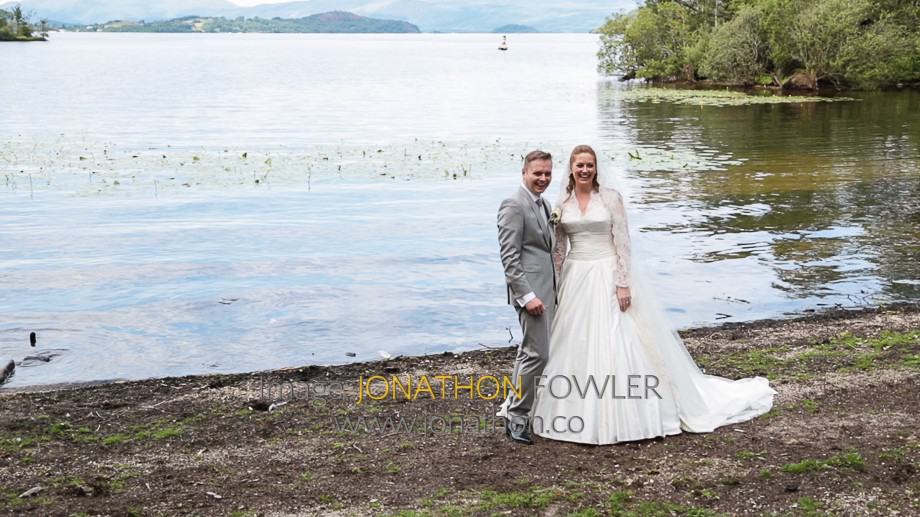 After the wedding ceremony, it was time for the drive across to 5-star Cameron House Hotel. This exquisite Scottish wedding venue is located in a beautiful setting, offering beautiful views across the water of Loch Lomond.
The grounds of Cameron House Hotel offer an exquisite backdrop for family and newly-wed photos. Guests enjoyed canapes and champagne on the manicured lawn overlooking Loch Lomond. The string quartet provided musical entertainment as everyone relaxed and chatted.
Jane and Graham looked so happy together as they were announced to the top table, their family and friends offering heartfelt applause and cheers as they made entered the room.
There was a wonderful mix of laughter and tears as speeches were told, with some wonderful anecdotes about how our newlyweds met and their backgrounds as doctors in Glasgow.
My day with this fabulous couple ended with filming the first few dances on the venue's generously proportioned dance floor.
I thoroughly enjoyed being invited to film all the special moments of Jane and Graham's wonderful wedding day at a fabulous venue.
Cameron House Hotel Wedding Video Highlights Edit
In addition to the full feature-length wedding video, I created a shortened 'highlights edit', featuring the very 'best bits' of Jane and Graham's wedding day. The highlights version is edited to music specially chosen by the newly-weds and is available as an upgrade to all of our wedding video clients.