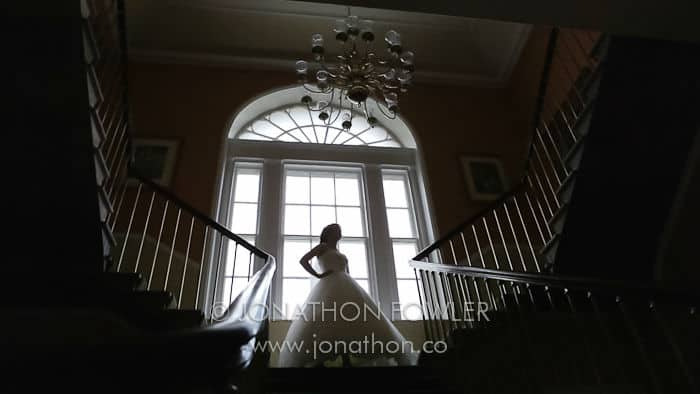 We've had the immense pleasure being Balbirnie House wedding videographers at Susan and Grant's wedding. Susan and Grant's were married at St Margaret's Church, Glenrothes. their reception was held nearby at Balbirnie House, Markinch, Fife, Scotland.
And what an amazing day it was, perfect for creating a gorgeous Fife wedding video! As always I arrived nice and early, about 90 minutes before the ceremony. This gave me enough time to take a few creative film sequences of the wedding venue, including some really nice time-lapse footage of clouds going over the church for a great 'scene-setting' shot.
Susan and Grant are such a nice couple. I met them in Edinburgh a wee while ago for a coffee and could tell these guys were going to be great to film. Susan and Grant booked my top wedding film package, which includes multiple cameras and full cinematic options.
For this wedding, filming was done using all of our video equipment for the best cinematic video. Our videographer equipment includes the legendary Steadicam system to take some cinematic footage of the arrivals at the church, the newly-weds walking up the aisle, the newly-weds being piped into The Ballroom at Balbirnie House and of course the first few dances.
I loved to hear Susan and Grant's story during the speeches. Lots of amusing anecdotes had the guests laughing, and it was clear from the way Grant spoke of and looked at Susan that they are very much in love and perfectly matched.
This gorgeous Fife wedding video ended with the filming of a full Scottish pipe band, Spirit Of Discovery. The Ballroom at Balbirnie is a decent-sized hall, but was no match for this band! I couldn't believe how loud the band sounded in an enclosed space! Absolutely amazing to watch and film, shame I'm now deaf 🙂
This was an amazing day and I'm proud to say that the filming of this day was really fantastic, I'm really looking forward to putting this Fife wedding video together and creating a fitting keepsake for the lovely newly-weds.
Big thanks to the staff at Balbirnie. It's always a pleasure to film weddings at Balbirnie House. I look forward to returning to this wonderful wedding venue very soon.
Congratulations again to Susan and Grant, you were an absolute pleasure to work with and to film.
Shared here is a few stills from this beautiful wedding day at Balbirnie House Hotel.
Balbirnie House Wedding Videographers Short Highlights Edit Video
And here is the highlights edit of Susan and David's wonderful wedding day. This highlight edit shows all the best bits of the day, with music specially selected by the newly-weds. A highlights edit is included as standard with our full-day Option One wedding film package.