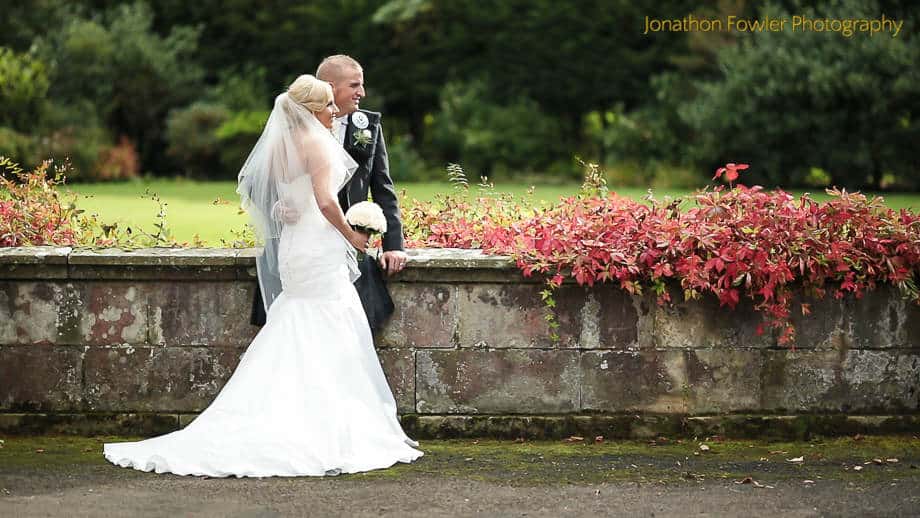 Great to be back in Fife as Balbirnie House Hotel wedding videographers to film another great wedding day. Amy and Andy chose to be married in one of Fife's finest wedding venues, the multi-award-winning Balbirnie House Hotel, near Markinch.
I've filmed and photographed many Balbirnie House weddings over the years, but one thing I love about this beautiful wedding venue is that every wedding manages to be totally unique.
Amy and Andy were married in a wonderful Humanist wedding ceremony, hosted by the hugely talented celebrant Neil Anderson. The ceremony was brilliant – personal, entertaining, sincere and heartfelt. This is what a wedding ceremony should be like and it was a pleasure to witness and film all the emotion, joy and happiness as it unfolded.
Balbirnie House Hotel grounds are beautiful and lush, just perfect for romantic photos and video of the newly-weds. Perfect weather meant Amy and Andy were able to make full use of the extensive grounds before being piped into Balbirnie House Hotel's exquisite Ballroom by fantastic 3 piece band Sticks 'n' Kicks.
The speeches were a highlight of the day, the guests were laughing loud and hard at some of the stories and jokes. It wasn't until I was editing the video that I remembered how much I was laughing while filming!
The day ended with Amy tossing her bouquet which leads nicely into the first few dances of the evening. Musical entertainment was provided by Corra, a hugely talented band that I've had the pleasure of seeing at a few weddings and I highly recommend them to anyone wanting first-class entertainment for their wedding or event.
Great company, perfect weather and brilliant entertainment in a beautiful wedding venue mean this is a wedding that I will always look back on with fond memories.
Congratulations to Amy and Andy, you were a pleasure to film!
Balbirnie House Hotel Wedding Videographers