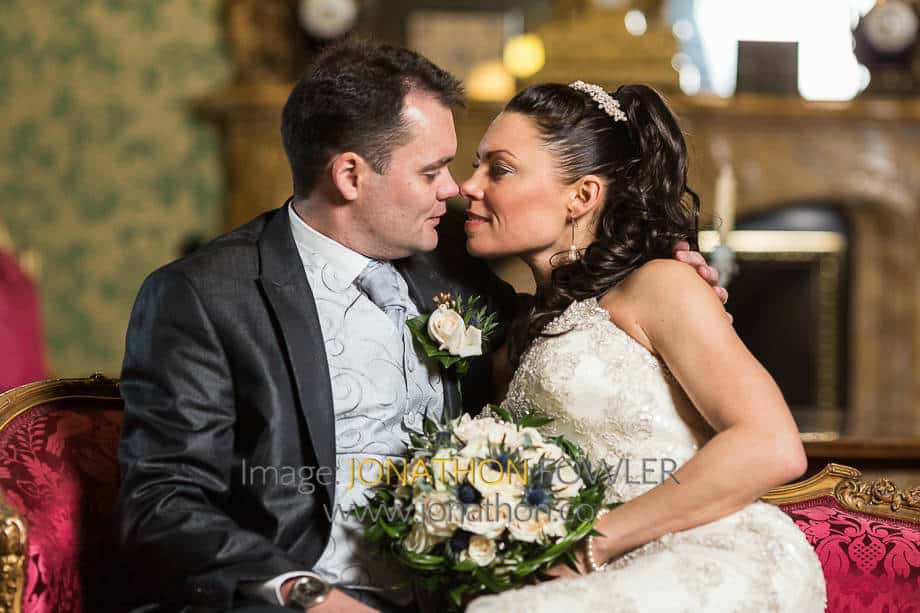 As Emma and Steve's Thirlestane Castle wedding photographer, I was super excited. Emma and Steve were married at beautiful Thirlestane Castle near the village of Lauder in the Scottish Borders. This wonderfully intimate wedding day was held on Hogmanay, the perfect double celebration to end the year.
Emma and Steve travelled from England for this romantic Scottish wedding. I was impressed as everyone present, family and guests, travelled from outside of Scotland to celebrate Emma and Steve's wonderful day, and to bring in the New Year with a party!
My day began by photographing the bride and groom preparations before the ceremony. Everyone was relaxed and enjoying the company of family and friends. This felt more like a relaxing holiday and get together than a formal wedding.
Thirlestane Castle is an impressive setting for a wedding. Located in a meadow setting near the picturesque village in the Scottish Borders, when you drive into the grounds you can see why Emma and Steve considered this their dream wedding venue.
I loved photographing Emma and Steve's wedding ceremony. Love, laughter and a few tears – wonderful to observe and photograph.
After being congratulated by family and friends, the newly-weds led everyone outdoors to shoot a few group photos on the steps at the front of the castle.
The grounds at Thirlestane Castle were a beautiful setting for the newly-wed photos, and thankfully the weather was fine enough for us to take advantage of the outdoor space.
After their wedding at Thirlestane Castle, family, friends and guests made the short journey to nearby Carfraemill for the wedding breakfast. I loved the speeches, there were tears, laughter, more tears, heartfelt thanks and plenty of champagne toasts. Our time at Carfraemill concluded with a fireworks display, followed by departure to the nearby lodges and house where the celebrations continued into the evening.
Congratulations to Emma and Steve, you were a pleasure to photograph.
I look forward to returning to this beautiful Scottish wedding venue soon!
Thirlestane Castle Wedding
Shared here is a small selection of my favourite wedding photos of Emma and Steve's wonderful day at Thirlestane Castle.