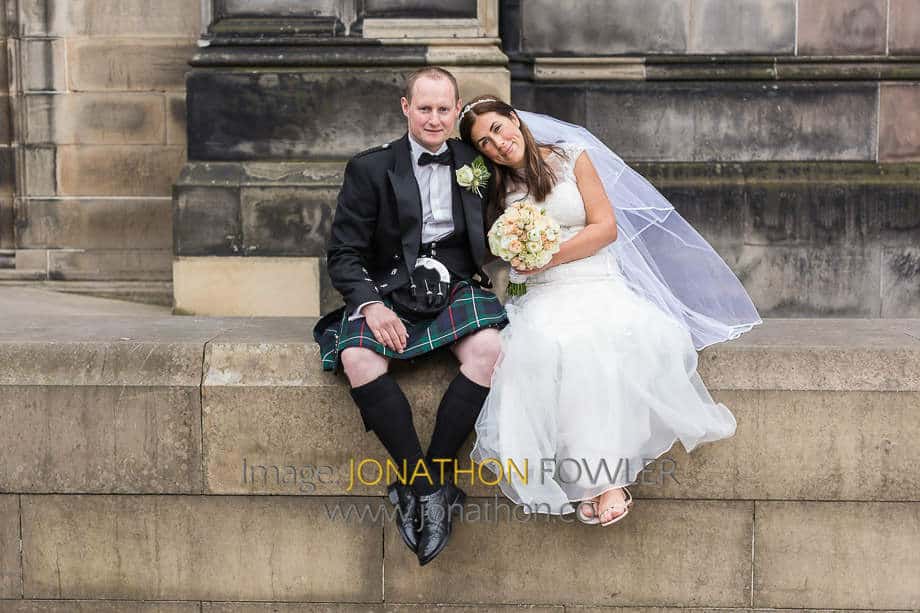 What a great day shooting Adam and Justine's National Museum Of Scotland wedding photos.
Adam and Justine were married at the beautiful Lothian Chambers Registrar's Office, located in the heart of Edinburgh's Old Town.
This fantastic old building is the jewel in the crown of Registry Offices in and around the Edinburgh area. Offering a red-carpeted grand staircase leading to an impressive marble-lined first floor, Lothian Chambers is a wonderful setting for weddings ranging from a handful of guests to over 100 guests.
I've photographed many weddings at Lothian Chambers over the past few years. I love the space and light in this building, it equals many hotels as a beautiful wedding venue in Edinburgh.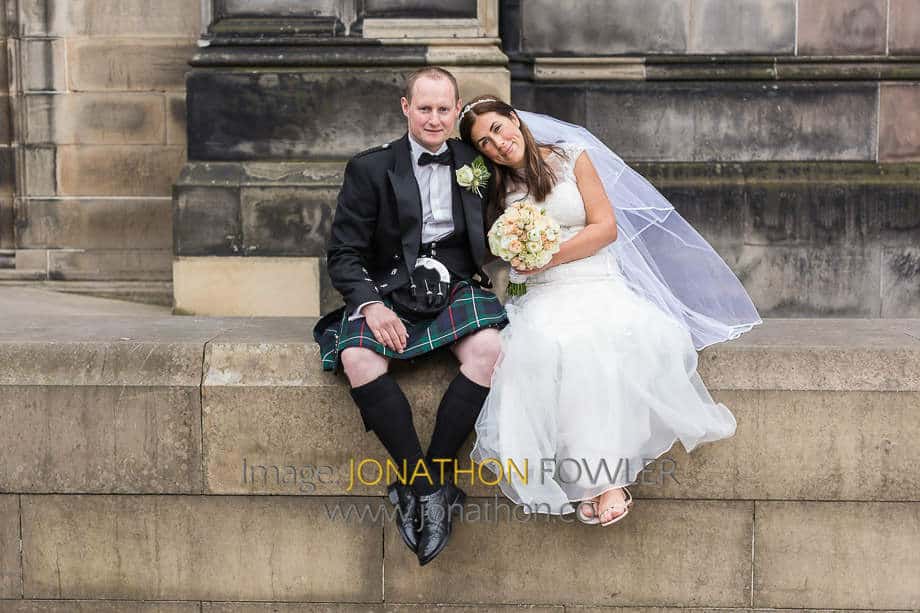 Adam is Polish, and I was impressed as he got into the spirit of a Scottish wedding by wearing a traditional Scottish kilt outfit. Following their intimate wedding ceremony in The McIntyre Suite at Lothian Chambers, Adam and Justine held their wedding reception at the wonderful National Museum of Scotland on Chambers Street, in Edinburgh city centre.
The National Museum of Scotland is a relatively modern building located just a short walk from Lothian Chambers and features outstanding architecture and unique features which make any wedding reception even more memorable. The main hall of the museum must be one of the grandest indoor settings for a wedding or event in Edinburgh. A bonus is access to the roof terrace, which offers fantastic views of Edinburgh's unique historic skyline and is the perfect backdrop for a few newly-wed photos.
Adam and Justine's wedding reception took place in The Boardroom. This spacious room offers a brilliant view of the Old Town. I love the shape of the room, completely circular with everyone sat around a large round table, ideal for enjoying the wedding speeches.
My coverage of this lovely wedding day was completed with a few photos of the newly-weds and their families on the Roof Terrace.
Congratulations to Adam and Justine, you and your families were a pleasure to photograph. I look forward to designing your handmade luxury wedding albums.
National Museum Of Scotland Wedding Photos
Shared here are a few of my favourite National Museum Of Scotland wedding photos from Adam and Justine's day.