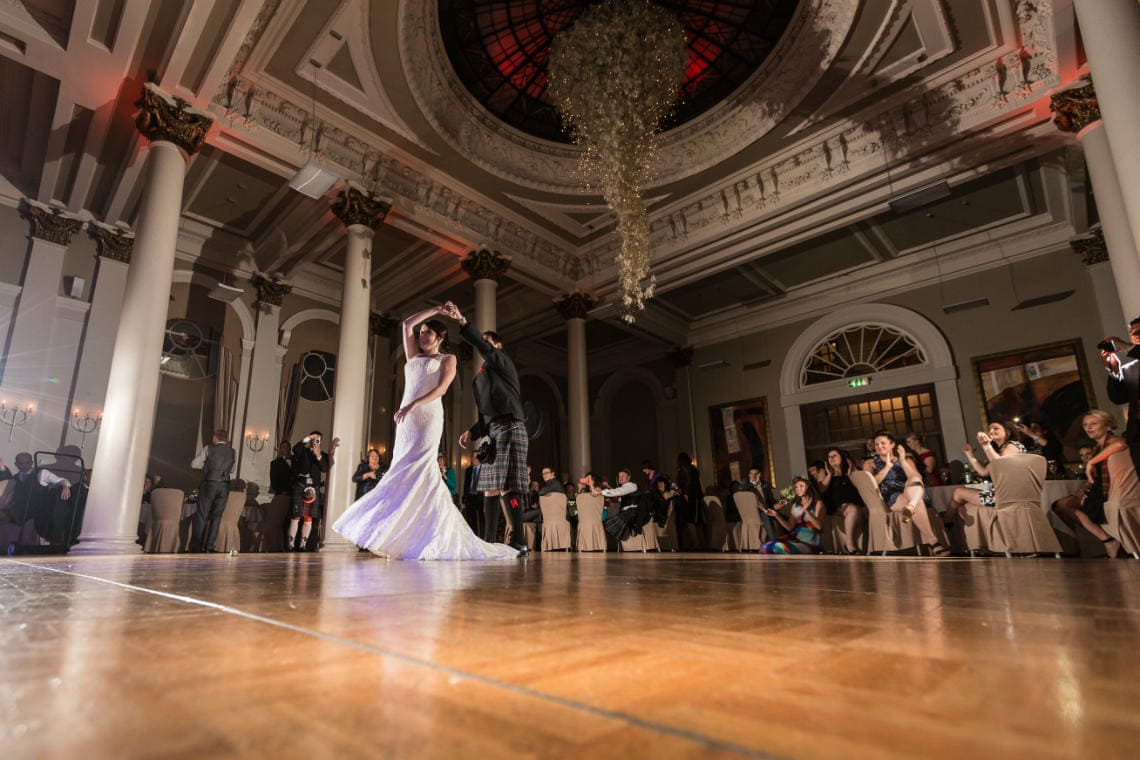 Introduction and the story so far
Creating Jennifer and Troy's beautiful George Hotel wedding photos was one of my favourite weddings of the year so far. Jennifer and Troy chose to marry at the impressive George Hotel, located on Edinburgh's historic George Street.
Jennifer is originally from Edinburgh, and on her travels to Australia met Troy. Wind forward and here we are in Edinburgh, about to see this lovely couple declaring their love and commitment for one another in front of family and friends.
Jennifer and Troy's wedding photography package included a pre-wedding 'engagement shoot. This usually takes place a few weeks before the wedding day, however, the logistics of living in Australia and getting married in Edinburgh meant we did the pre-wedding shoot a few days before the wedding.
Here you can view Jennifer and Troy's pre-wedding photoshoot at Queen Street Gardens, in Edinburgh.
Ceremony in the King's Hall
This was such a brilliant wedding day at The George Hotel. I arrived to cover some of both the girl's and boy's pre-ceremony preparations, and stayed right through until the end of the first few dances in the evening. I enjoyed photographing the beautiful wedding ceremony which was full of love, laughter and a few tears.
Newlywed photos at Queen Street Gardens
While the guests relaxed and enjoyed drinks and canapes, the wedding party and I made the short walk to Queen Street Gardens to shoot the newly-wed photos. Fortunately, it didn't rain on the day, though to be fair the George Hotel has a few indoor areas which are perfect for photos of the newly-weds and is one of the reasons I love photographing weddings as this fabulous venue.
What a perfect wedding day in Edinburgh city centre, with one of the nicest couples I've ever met. Their wedding albums are going to look beautiful.
George Hotel Wedding Photos
I'm delighted to share with you in my gallery below, a few of my favourite Edinburgh George Hotel wedding photos of Jennifer and Troy's wonderful day.