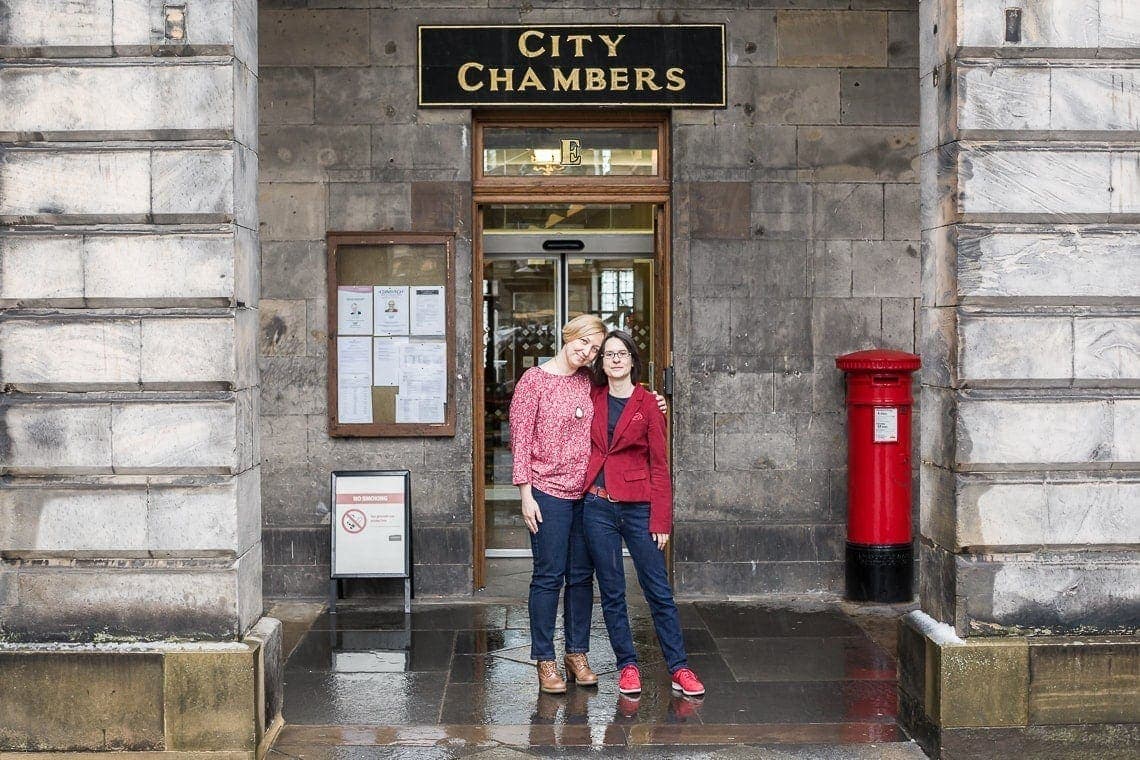 An Edinburgh elopment
Edinburgh is a popular location for a destination wedding so we were delighted and honoured to be invited to film and photograph Agata and Anita's Edinburgh City Chambers lesbian marriage ceremony.
Agata and Anita eloped to Scotland's capital city for their civil marriage ceremony at the historic City Chambers located on the Royal Mile in the Old Town.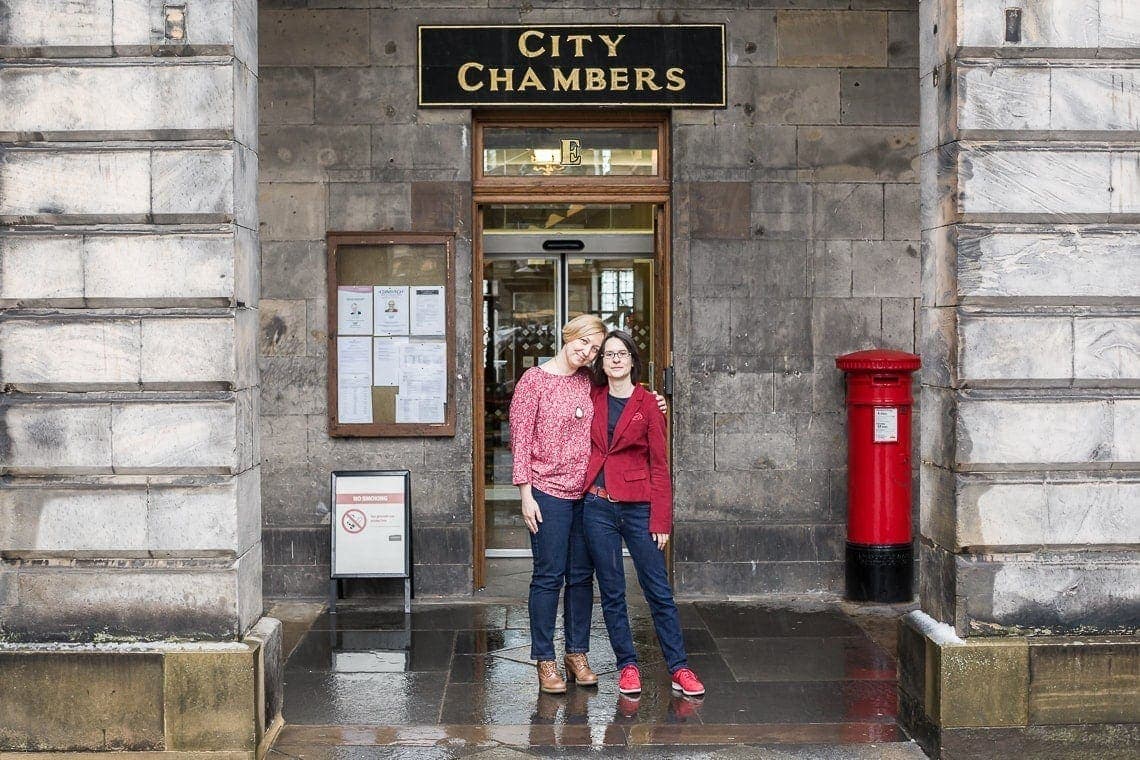 When we were first contacted by Agata and Anita, we were asked to film the marriage ceremony and shoot a handful of photos to capture the occasion.
Our wealth of experience as a leading photographer at Edinburgh City Chambers meant we could provide exactly the coverage required, with no fuss in our relaxed and discreet manner.
Ceremony in The Alexander Suite
Joined by a handful of friends, Agata and Anita's ceremony was relaxed and intimate.
It may have been freezing cold outside, with snow on the ground, but the warmth of this occasion melted our hearts. Agata and Anita looked so happy together and were a joy to photograph and film.
Led by the registrar, Agata and Anita exchanged their marriage vows in Edinburgh City Chambers Alexander Suite. Agata and Anita made a declaration of their love and their commitment to each other and rouned off the ceremony perfectly with a first kiss as the new Mrs and Mrs!
Newlywed photos
After signing the marriage schedule, we photographed the happy couple with their friends. The staircase at Edinburgh City Chambers features its own stained glass window, the perfect backdrop for a newly-wed photo.
Our time together drew to a close shooting a few newly-wed photos in the Quadrant outside Edinburgh City Chambers, with our lovely couple taking shelter from the snow under the magnificent arched entrance.
Congratulations Agata and Anita! We wish you a long and happy marriage together.
Edinburgh City Chambers same-sex wedding photos
Here are some of our favourite photos from Agata and Anita's Edinburgh City Chambers lesbian wedding.