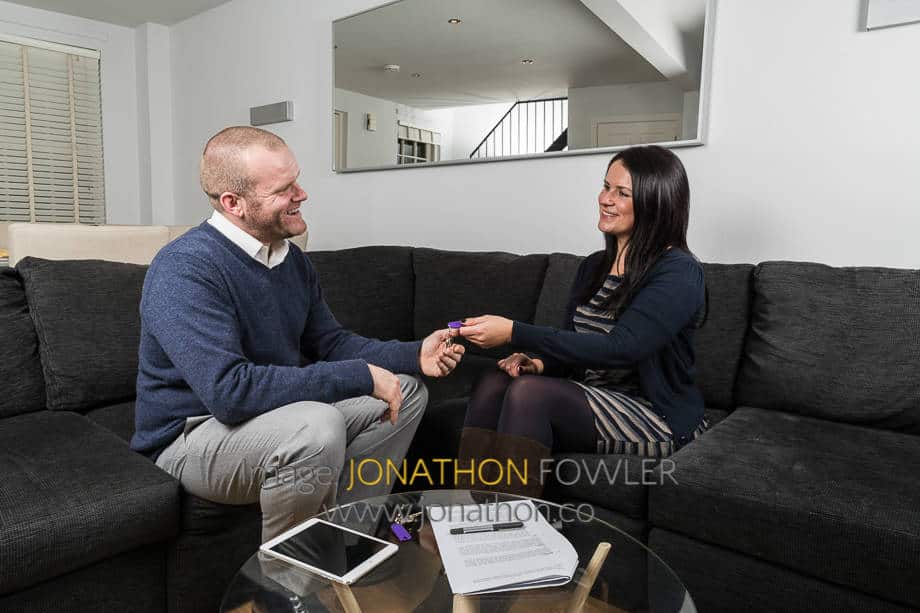 Burgh Property, a leading property letting agency in Edinburgh, were looking to update their company website, so began their search for an experienced headshot photographer. Burgh Property contacted us to ask if we could shoot a few photos of business owner Andrew Markham. According to their website, Burgh Property 'is a small but perfectly formed property management and letting business' in Edinburgh City Centre.
Burgh Property was founded by Andrew Markham, and after many years of experience working within property management and letting agencies, he recognises the quality of service that landlords and tenants should expect.
Andrew's brief was straightforward, requiring a local business photographer with experience in shooting headshots to create a selection of headshot photos to display on the company website and social media web pages. Shooting headshots is simple because it doesn't require much equipment or large studio space. For convenience, we did the photoshoot in Andrew's home, which, at the time of writing this blog post, also doubles up as Andrew's office. A small portable studio set-up was used to shoot these portraits of Andrew and his colleagues.
We used portable flashes for key and fill light, using small softboxes on stands to soften the light from the flashes. We shot all of the photos in Andrew's living room and used the living room wall as the backdrop. Very effective results in what is a relatively confined area compared to a 'proper' studio setup. And all in the comfort of Andrew's home/office!
Do you like these photos? You might also enjoy our headshot portraits of Harry Crombie of Crombie and Co Property Management. Crombie's photoshoot was a similar brief; headshots for a new website.
We would love to hear from you if you are also looking for a headshot photographer in Edinburgh.
Headshot Photographer – Sample Photos
Shared below is a selection of our favourite headshot photos of Andrew at Burgh Property.