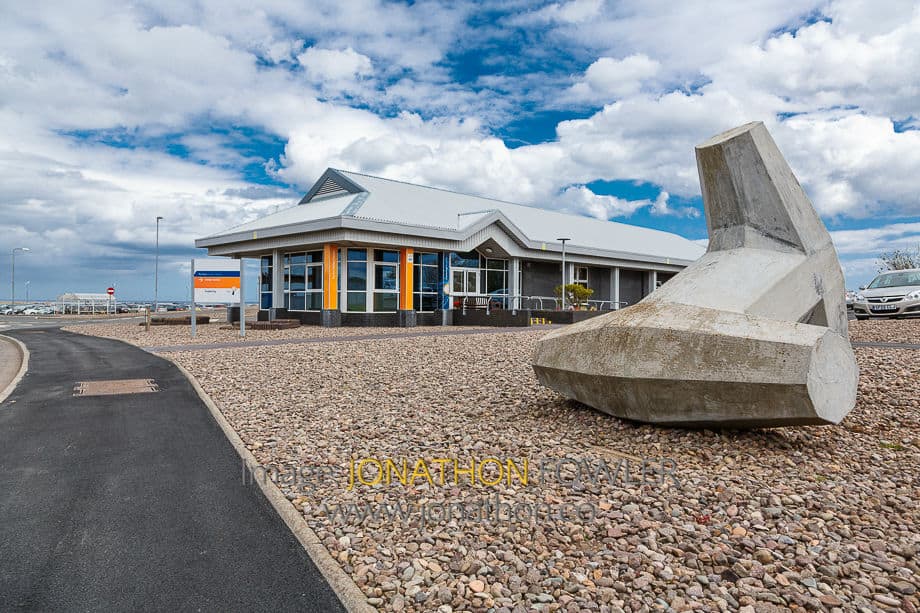 As a leading East Lothian photographer specialising in photographing live events, we get to see lots of interesting places and people. We recently had the pleasure of visiting what is undoubtedly one of the most unusual buildings in Scotland, EDF Torness Nuclear Power Station.
We've passed this massive grey building, located adjacent to the A1 near Dunbar, on countless occasions and always wondered 'what goes on in there' and 'what an unusual looking building'!
Torness Nuclear Power Station is an engineering marvel. Power is generated using two Advanced Gas-cooled Reactors (AGR) capable of producing 1190 MW of electricity. To put that into context, Torness is capable of producing around a third of Scotland's electricity output. The AGR creates power using nuclear processes to heat water which in turn drives electricity-generating turbines. It's a reliable process which ensures the supply of power to our homes.
To educate the public about the generation process the station operator, EDF Energy has created a new visitor centre to allow members of the public to see what goes on inside this massive building.
As an East Lothian photographer, we were invited to photograph the opening of the new visitor centre. Our photographer brief was to document the opening and create images that can be used in the local press and internal publications.
Torness Visitor Centre was opened by a local Member of the Scottish Parliament Iain Gray, along with EDF Existing Nuclear Director Andy Spurr. Local schoolchildren were invited to the visitor centre. They thoroughly enjoyed the various interactive exhibits. We're sure that many schoolchildren will enjoy this visitor centre over the coming years. It's a great educational facility and we have no doubt that it will generate a spark which ignites an interest in engineering and physics for many schoolchildren (see what we did there 😉 ).
MSP Iain Gray highlighted the importance of the power station to the local economy, with hundreds of skilled jobs contributing around £30 million to East Lothian's economy each year.
Torness Visitor Centre can be viewed without an appointment, though guided tours of the actual power station must be booked in advance.
You might also be interested in the follow-up to the opening day was photographing the Torness 25th birthday party event at Edinburgh Corn Exchange.
East Lothian Photographer Sample Photos
We'd like to share a few of the East Lothian photographer images we created at the opening of Torness Visitor Centre.
Have a look at a few more of our commercial photo projects here.