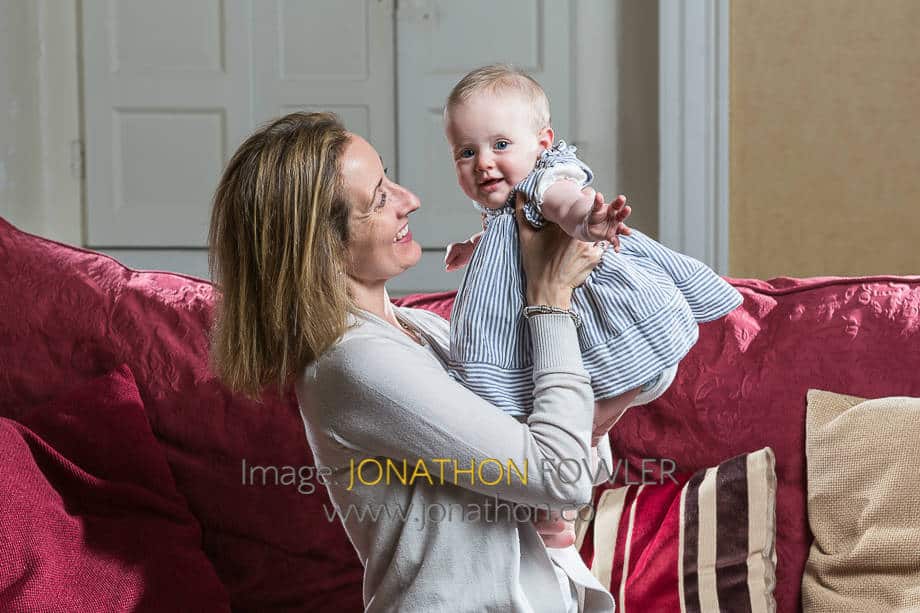 Claire and Matt were looking for baby photographers in Edinburgh to take photos of their baby, Alexandra.
I'd previously met Claire and Matt while filming their friend's Joanna and Stuart's wedding day at Glenbervie House Hotel, so they got in touch to arrange a family photoshoot.
As a daddy to three beautiful young children, I know how quickly your child changes and matures. I'm fortunate that I can capture photos of my little ones whenever I wish, but for most clients, the photos tend to be family snaps captured on a smartphone or basic camera.
A lot of clients tell me they're put off at the thought of going to a professional photo studio to have some family portraits created. Nightmare stories of high-pressure sales techniques, where you feel obliged to spend a fortune on unnecessary framed prints are commonplace (don't take my word for it, Google reviews of some of the larger studio based baby photographers in Edinburgh).
As one of the leading baby photographers in Edinburgh, my style of family photography involves being relaxed, with no pressure and no hassle. I find that subject to space, my portable studio set-up allows me to capture a good range of images equal to that captured by the 'big-brand' studios. All in the comfort of your own home. Check out my straightforward, honest pricing with no nasty surprises and no requirement to purchase prints if you prefer to arrange this yourself.
I appreciate that babies need to sleep, they need to be fed and can sometimes not want to co-operate with mum and dad's arrangements! That's OK and to be expected. There's no clock-watching or hurry to get things done. Fortunately, I've not yet had to rearrange a baby photoshoot. Usually, a cup of coffee and a chat while capturing a few portraits of mum and dad provides enough time for the baby to get settled and for the shoot to start again.
All the images created during this family photoshoot took place at the family home in Edinburgh's New Town.
Great to see Claire and Matt again, and to meet baby Alexandra, she was a real cutie 🙂
Baby Photographers In Edinburgh – Photos