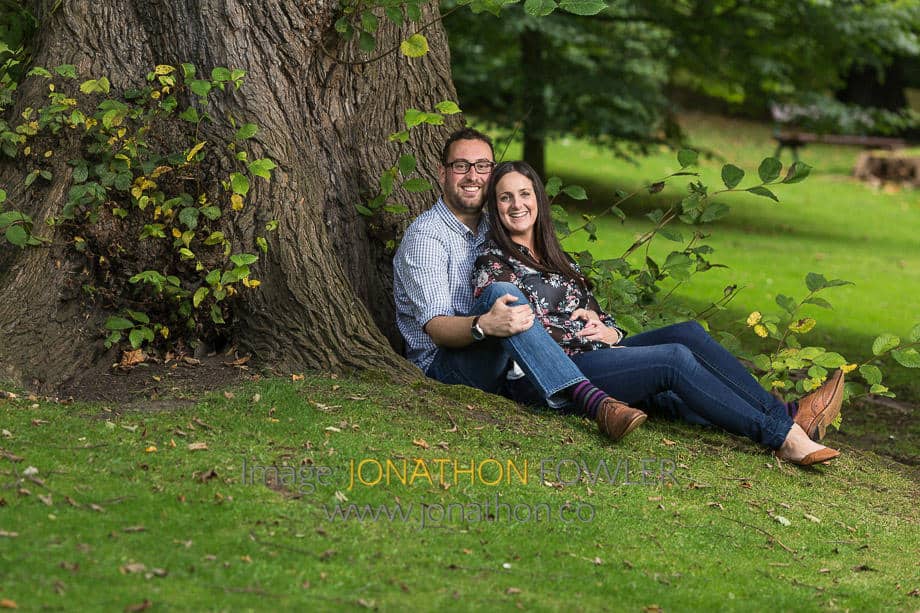 Iain and Louise invited me to be their engagement photographer Edinburgh as a 'warm-up' to being their wedding photographer. The engagment photo session was an opportunity for this lovely couple to experience a professional photo shoot before their wedding day arrived.
Iain and Louise have chosen to marry in Edinburgh at St Cuthbert's Catholic Church in Slateford and travel across the city for their wedding reception at The Royal Scots Club, which is located directly opposite Queen Street Gardens.
The pictures displayed in this gallery show Louise and Iain during their engagement shoot at beautiful Queen Street Gardens in the centre of Edinburgh.
Queen Street Gardens are an oasis of peace and tranquillity in Edinburgh's historic city centre. A fabulous place for a relaxing walk and ideal for our photo shoot. At this time of year, the place looks lush, so much greenery makes it hard to believe you're in the centre of a busy city!
By hiring the Royal Scots Club for your wedding or reception, you also receive access to Queen Street Gardens, the perfect location for beautiful wedding photos.
This photo shoot took about an hour and gave Iain and Louise a relaxed and fun photography session, the perfect ice-breaker where we had a chat about the forthcoming wedding day, and to find out how they react in front of the camera. A bonus for the couple is that they receive all of the photos from the shoot as high-resolution JPEG files, which they can print, share on social media and enjoy for years to come.
Iain and Louise were a joy to photograph, totally relaxed and looked so happy and perfectly matched!
Engagement Photographer Edinburgh Gallery
Below, I have shared a few of my favourite Queen Street Gardens pre-wedding photos of Iain and Louise!
Since I wrote this engagement photographer Edinburgh blog, Iain and Louise were married. You might also enjoy viewing Iain and Louise's wedding photo gallery.