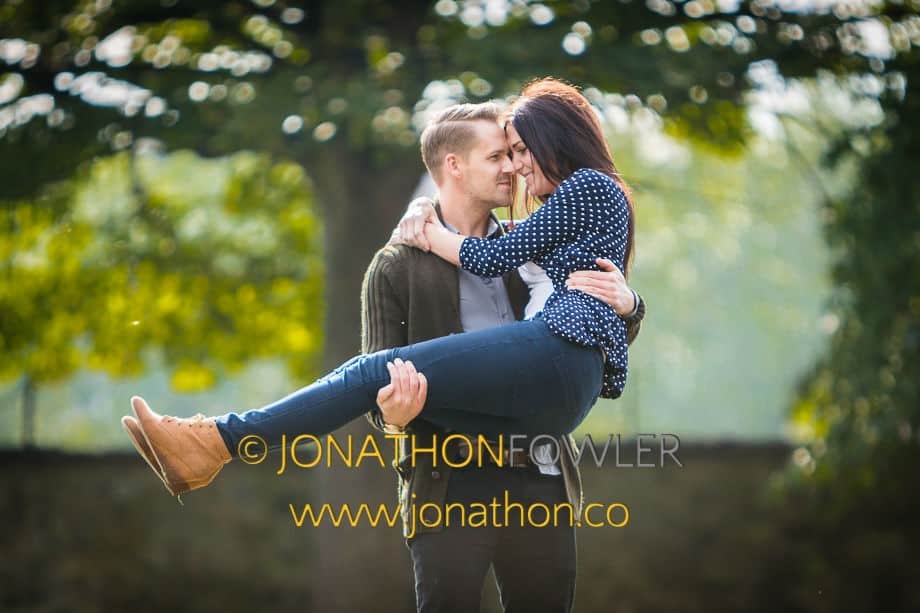 What a lovely couple I've recently had when I shot engagement photography at Inverleith Park with Emma and Jamie.
Most of my couples benefit from meeting me before their wedding day and creating some beautiful pre-wedding photos. This is a great opportunity to spend time in front of the camera, experiencing a professional photography shoot before your wedding day. I guarantee that the pre-wedding photoshoot will alleviate any nervousness about having your photo taken.
Emma and Jamie are a lovely couple who are getting married at stunning Barony Castle in the Scottish Borders. As they booked a wedding photography package which includes a wedding album, they took up my offer of a free pre-wedding photoshoot in Edinburgh.
The engagement photo session lasts between one and two hours and usually takes place in one of Edinburgh's numerous public parks or city-centre locations. The pre-wedding photoshoot is a very relaxed and fun way to find out which photos and poses you like. Perhaps more importantly, we find out which poses and photos, if any, you don't like. This means that our limited time together on your wedding day is spent creating photos that you'll love.
A typical pre-wedding photo shoot will provide you with around fifty gorgeous, unique and striking photos. I'll upload your photos to your own private web gallery, where you have the option to order the finest quality prints and canvasses. You are also welcome to share your gallery with family and friends. Best of all, I'll provide digital copies of your pre-wedding photos along with all of your wedding photos via a download link. Perfect for you to print, share and enjoy with family and friends.
Emma and Jamie were very relaxed in front of the camera. I really look forward to Emma and Jamie's wedding day at Barony Castle, I know it's going to be a fun and relaxed wedding day with lots of amazing wedding photo opportunities.
Engagement Photography At Inverleith Park
I'd like to share a few of my favourite photos from Emma and Jamie's engagement photo session.