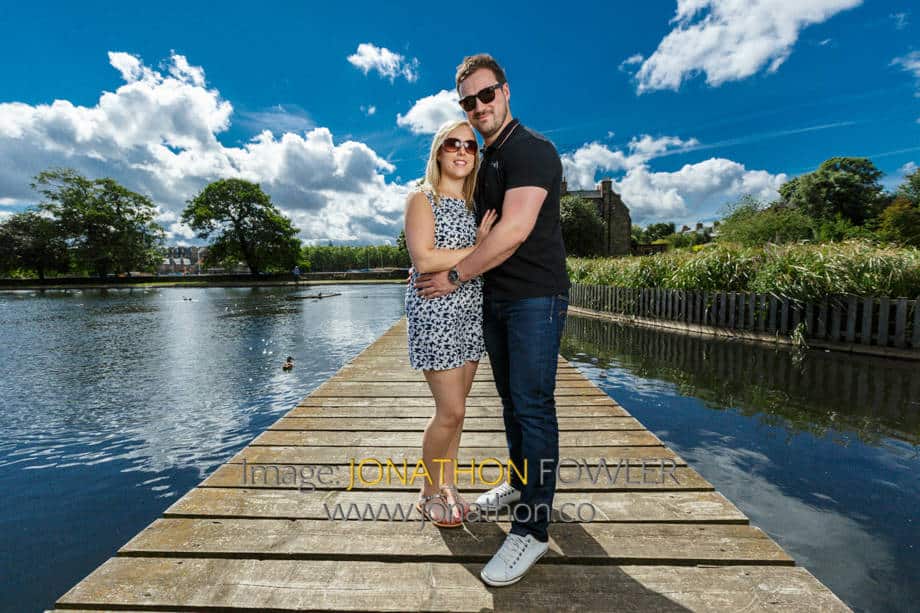 As Laura and Iain's couples photographer, I had a brilliant time getting to know and photographing this lovely couple during our pre-wedding photo shoot at Inverleith Park in Edinburgh.
The photo session was our opportunity to meet, chat about the forthcoming wedding day and shoot some really cool photos of the couple in the build-up to their wedding day Laura and Iain travelled over from their home in Fife to join me for their outdoor photo session at Inverleith Park.
Inverleith Park was a great location for our photo session. Lots of space, beautiful avenues to walk along, gorgeous backdrops for the photos and a quiet and relaxed atmosphere help couples to relax and enjoy themselves.
Laura and Iain are looking forward to their wedding day at the beautiful Crieff Hydro Hotel in Perthshire.
In addition to receiving all of the photos of themselves, the benefit of a pre-wedding photoshoot is finding out how you feel having your photo taken. It's a stress-free experience, but until you do it, it can seem daunting. This 'practice run' photoshoot helps to alleviate any concerns and means that on the wedding day you have one less thing to worry about.
Laura and Iain were such a relaxed and fun couple to photograph. I can tell their wedding day is going to be brilliant and that they will be totally relaxed in front of the camera. I really look forward to shooting my first wedding at Crieff Hydro.
Couples Photographer In Edinburgh Gallery Of Photos
A few of my favourite photos of Laura and Iain's couples photographer session at Inverleith Park are shared below.
Since I created this blog post, Laura and Iain were married at beautiful Crieff Hydro in rural Perthshire. You might also enjoy reading about the day and viewing a few of my favourite photos of the day right here.