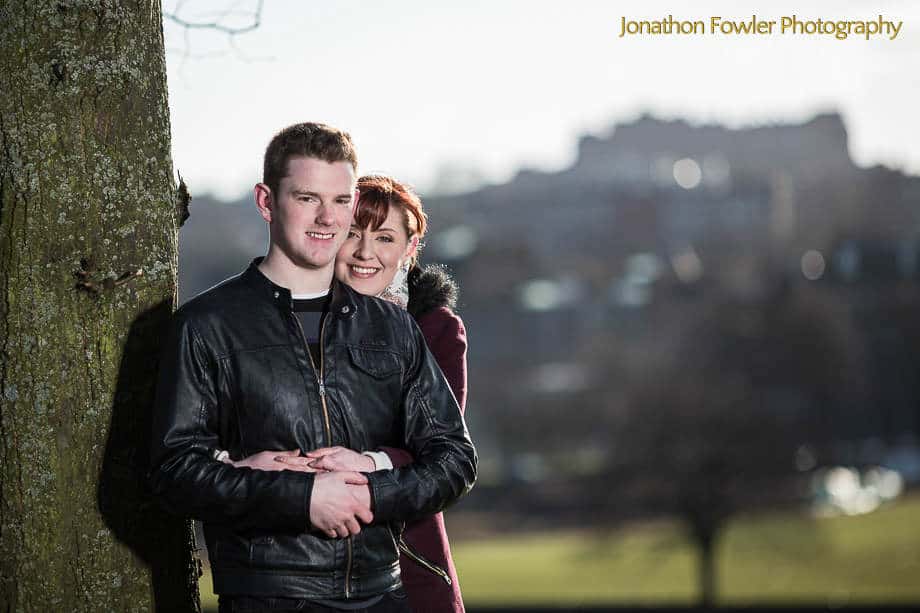 Megan and Stuart had travelled from Belfast and Manchester to meet me for their Inverleith Park engagement photo shoot. Thankfully the weather stayed fair for this lovely couple and we were able to shoot a good range of varied photos throughout Inverleith Park.
Inverleith Park is a lovely location situated to the north of Edinburgh city centre. I love this place as it offers a reasonably quiet area to get creative while being able to chat about the forthcoming wedding day. The beautiful views and tree-lined paths are a bonus, too!
Megan and Stuart are getting married at beautiful and historic Traquair House at Innerleithen in the Scottish Borders. I first visited this wonderful venue a few years ago when I first started filming weddings and I can't wait to be back there. The house and grounds are beautiful and the perfect setting for a fairytale wedding.
Thank you so much to Megan and Stuart for making the effort to come to Inverleith Park for our photo shoot. It was a pleasure to photograph both of you and I look forward to the big day in a few weeks time!
Inverleith Park Engagement Photo Shoot