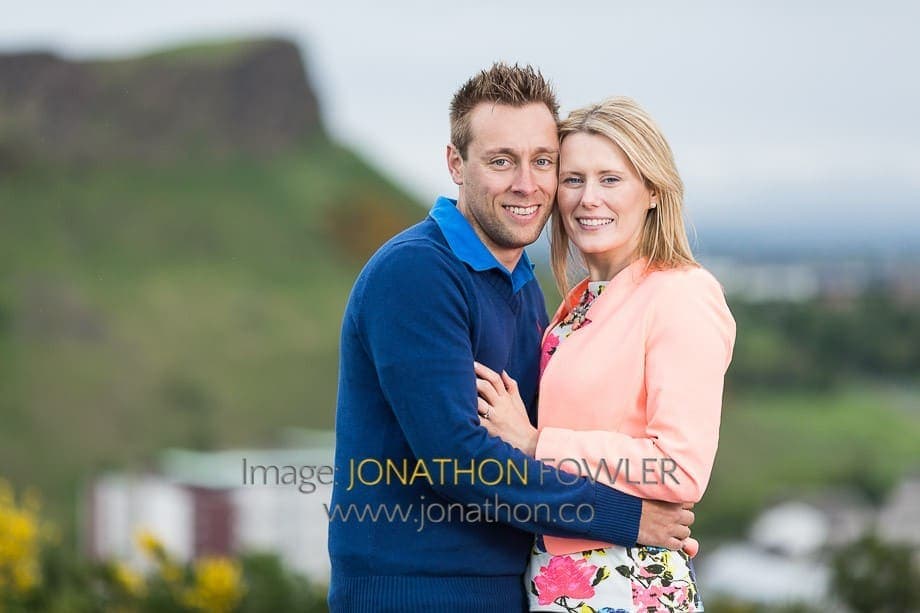 Eimear and Julien's pre-wedding photoshoot at Calton Hill in Edinburgh city centre was the perfect warm-up to their wedding day at Prestonfield House.
One of the best places from which to view my impressive and historic home city of Edinburgh, Calton Hill is a popular area for tourists and one of my favourite locations for a photo shoot with clients.
I love the location as it offers a wide selection of interesting and iconic backdrops, all of which helps me to create striking images that you'll fall in love with.
A famous landmark on Calton Hill is the imposing National Monument, inspired by the Parthenon in Athens, Greece. Intended to commemorate the Scottish servicemen who died in the Napoleonic Wars, it was never completed, leaving just the twelve columns that you see today. I love this old monument, it's possible to climb up onto it and I regularly encourage my couples to do this during our photoshoot. The columns and stonework are a great tool for framing an image!
Eimear and Julien are getting married at the fabulous Prestonfield House in Edinburgh. Our meeting at Calton Hill was an opportunity to find out how Eimear and Julien respond during a professional photoshoot, what poses work and perhaps more importantly, find out what doesn't work for them.
After a couple of hours in the company of this beautiful couple, I was really happy to find that they were great in front of the camera. Happy to take a little bit of direction, they made my job as photographer very straightforward and enjoyable.
Also, check out Sumana and Vel's photo shoot on Calton Hill!
Pre-Wedding Photo Shoot At Calton Hill Photos
The Calton Hill photos in this gallery show Eimear and Julien during their pre-wedding photoshoot. I hope you'll agree, they look so in love and happy, I know for sure that their wedding day at Prestonfield House will be a pleasure to photograph.